We are so lucky in Edinburgh to have so much natural and cultural beauty around us. With an extinct volcano in its centre, and beautiful parks and gardens spread in amongst the beautiful architecture of the city, there are so many wonderful locations for photographs here, whatever your preferred backdrop.
Anne-Marie and Andrew got the best of both worlds for their wedding. They had chosen to get married in the heart of Edinburgh, yet our photo shoot on Arthur's Seat felt like we were many miles from civilisation.
Anne-Marie's day started in the Caledonian Hilton Hotel with her maids and very gorgeous niece and nephew.
Meanwhile, Andrew and his ushers were getting ready in Edinburgh's Old Town before walking to the church.
After the service, we headed to a misty Arthur's Seat with Anne-Marie and Andrew for some photos. With road closures around Edinburgh and the Bupa Great Edinburgh Run the following day, we are eternally grateful to Lindsay from Ecosse Classic Cars for his quick thinking and for getting us there safely.
(When we got up there I realised it was 4 years to the day that my husband proposed to me on Arthur's Seat, which made the shoot extra special for me!)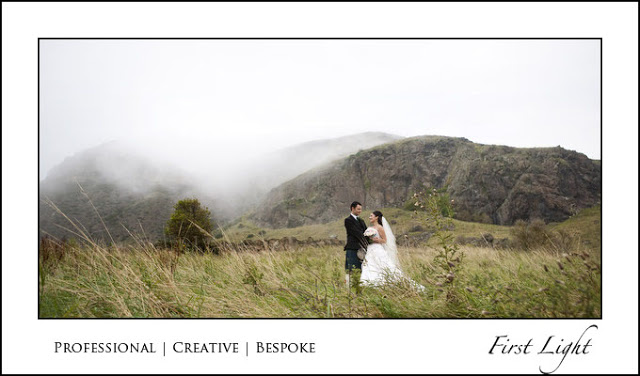 We then headed back to Caledonian Hotel on Princes Street for the wedding reception. The rain, which had been threatening to start all day, finally let rip as we were safe and warm inside.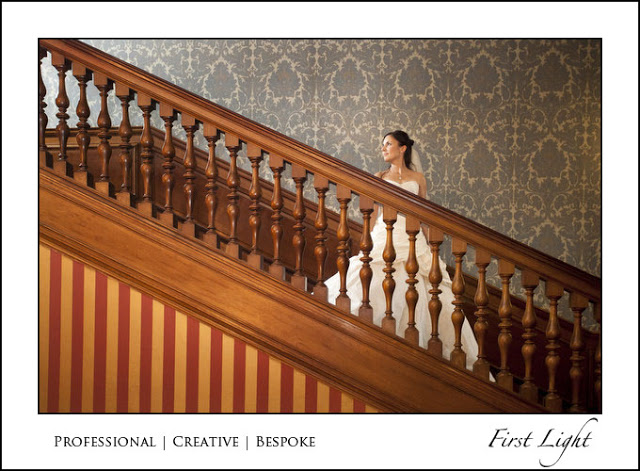 The beautiful function room was set up for dinner with autumnal berries adding touches of colour to the flower decorations.
Anne-Marie and Andrew, we had such a fantastic time photographing your wedding – thank you for letting us be part of your day. Our trip to Arthur's Seat will always stick in my mind!
We hope you like this little preview of the photos and look forward to showing you the full set when they are ready!