Though Maryanne and Andrew live near Edinburgh, they had chosen Maryanne's parents' house near Elgin as the setting for their wedding. And in a wonderful reversal of the norm, while the rain lashed down on Edinburgh on their wedding day, they were blissfully unaware of it, basking in the Highland sun!
Maryanne's day started with her, her family and maids getting ready at the house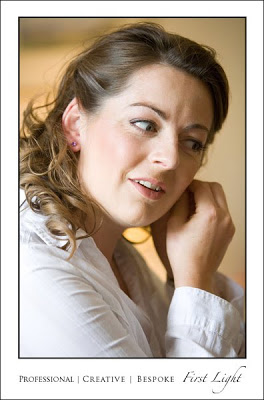 Lucy Gourlay of LG Makeup made sure the bride and her maids looked gorgeous (the mascara staying perfectly in place through smiles and tears!)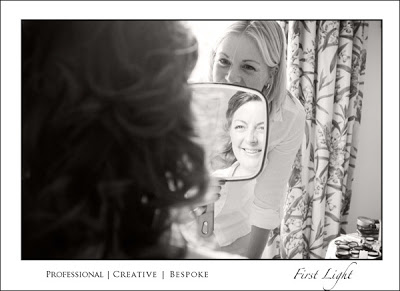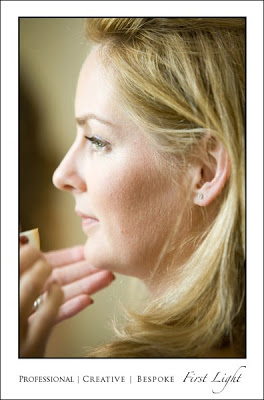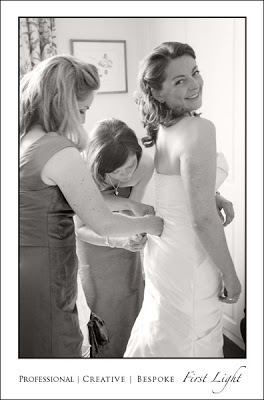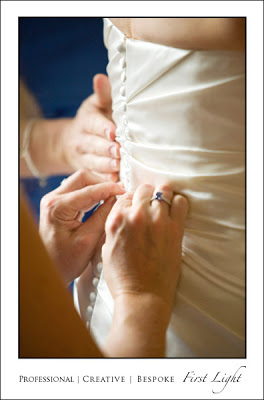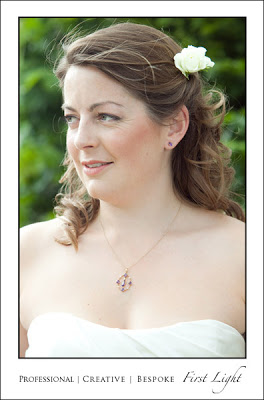 Meanwhile Andrew and his ushers posed for a few photos in Findhorn before heading to the church in Elgin.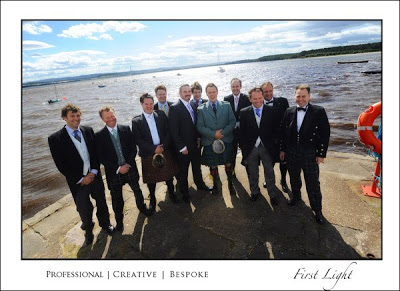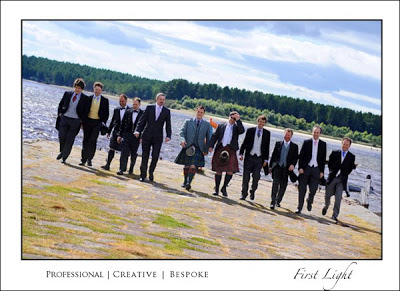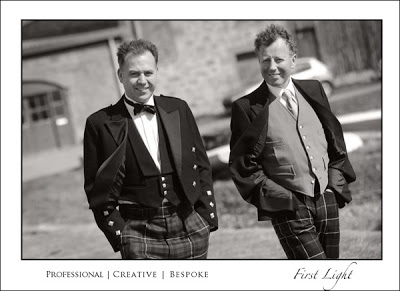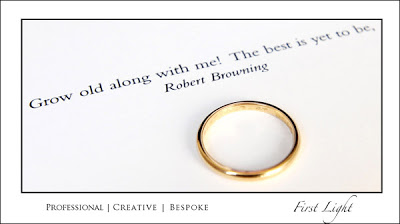 Maryanne and her father were driven to the church in an open-top 1920 Bentley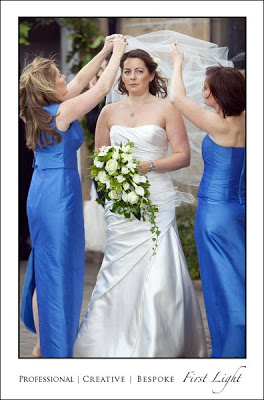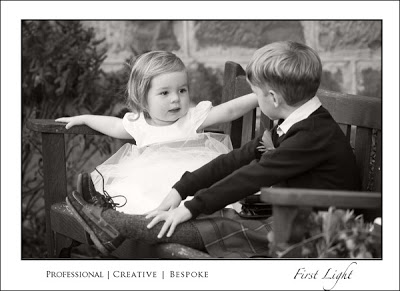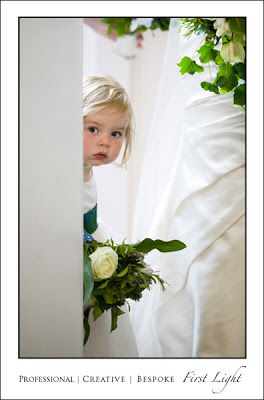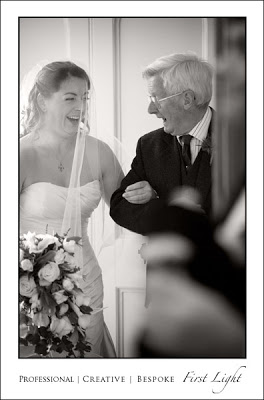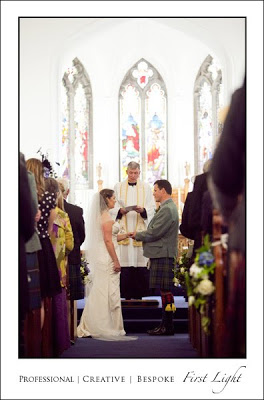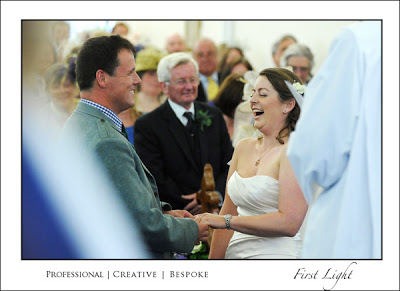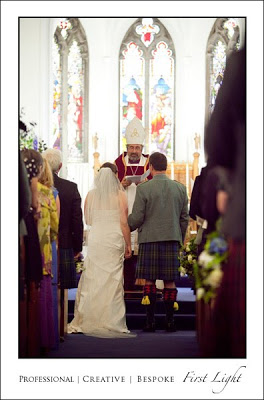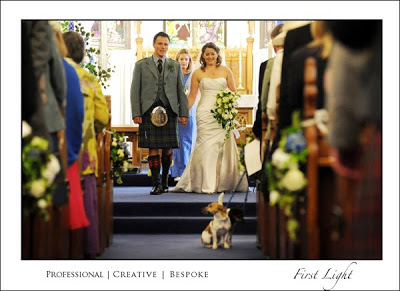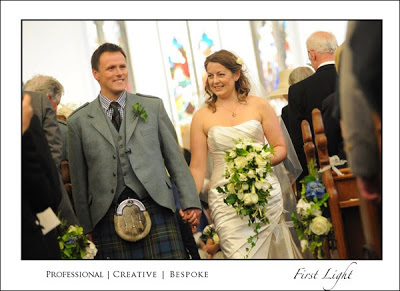 The wedding had two very important guests: Maryanne and Andrew's Jack Russells Star and Tessa, who loved the attention and happily mingled with all the guests.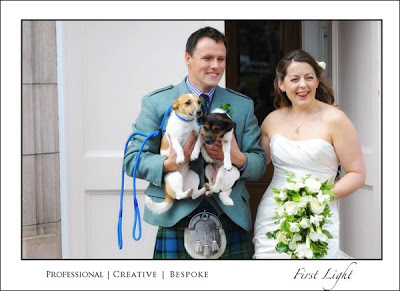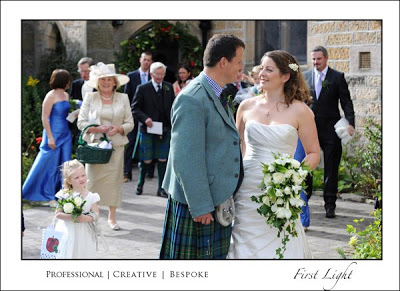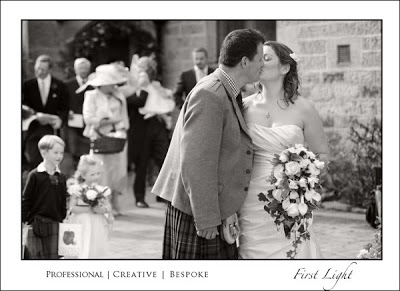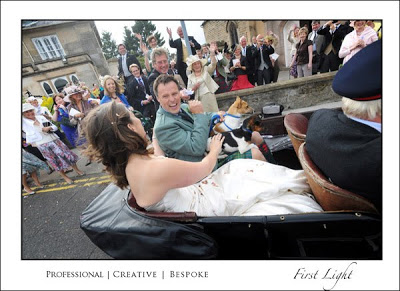 A few photos of the newlyweds before the guests arrived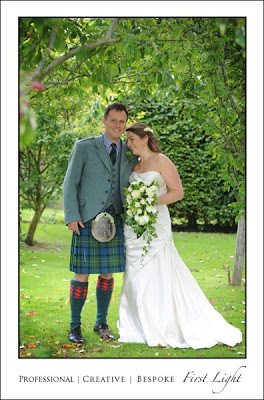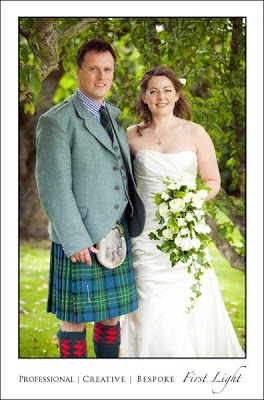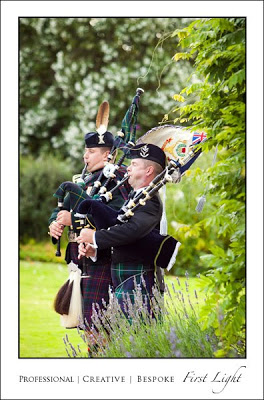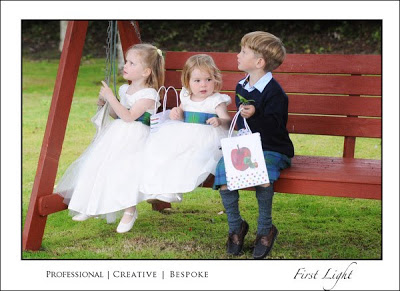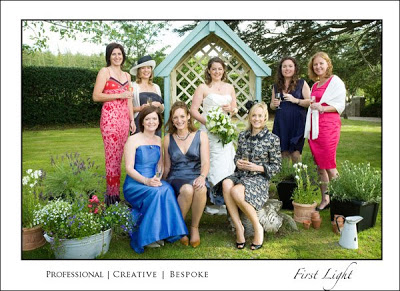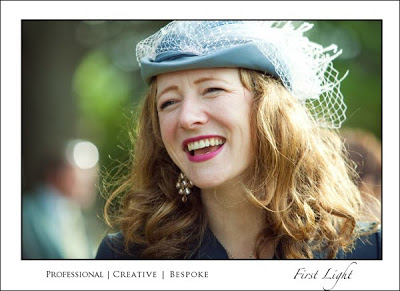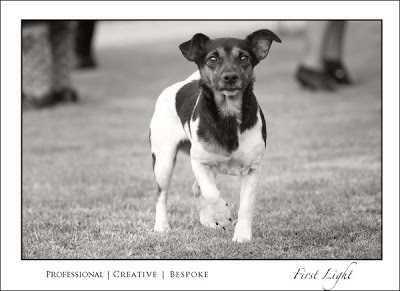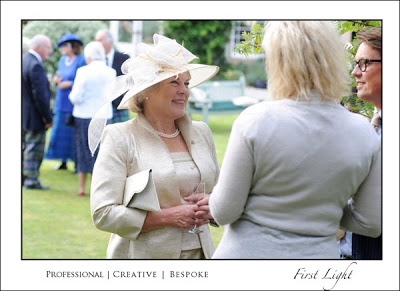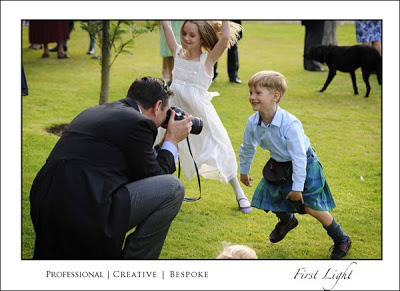 A final read through the speech for Andrew…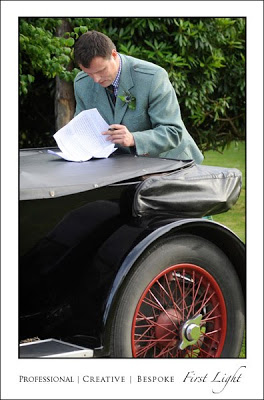 …before trying it out on a very appreciative audience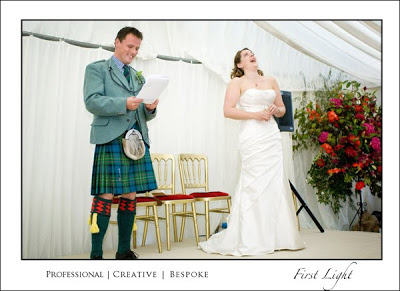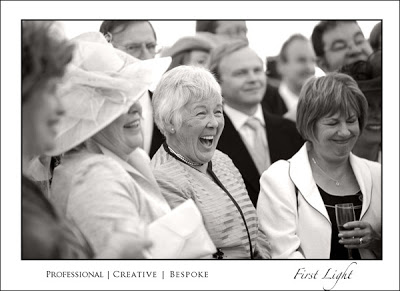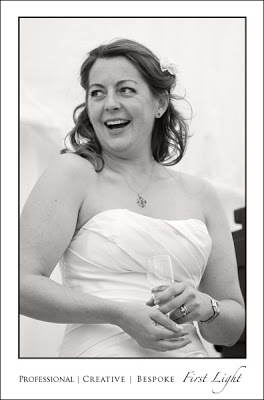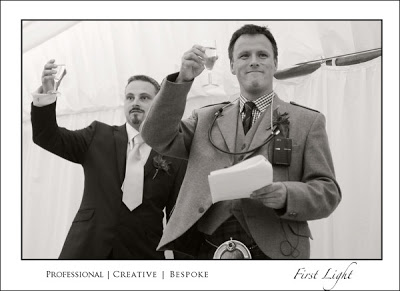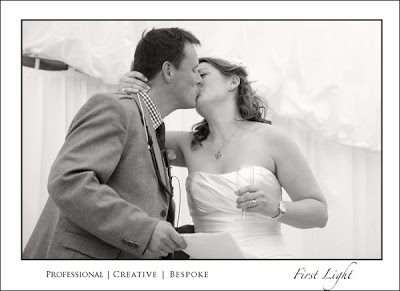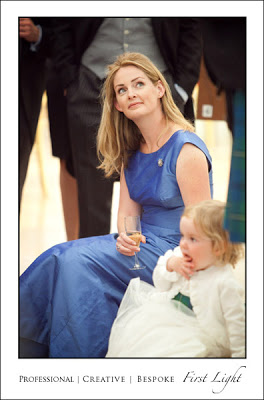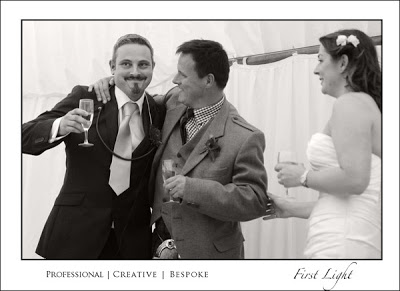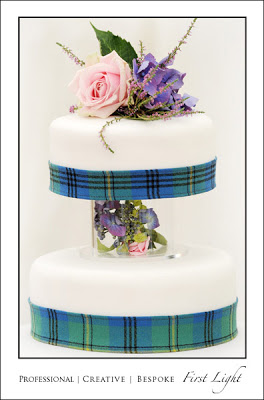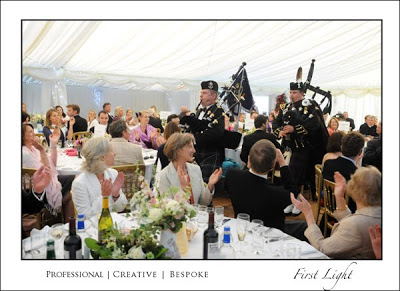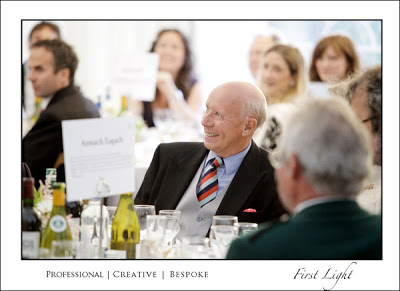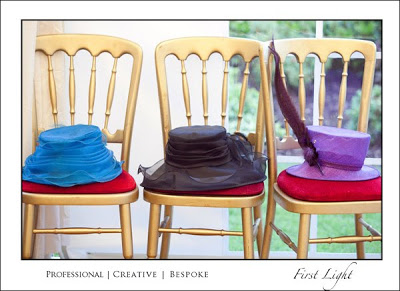 Pictures of Maryanne's parents' and grandparents' weddings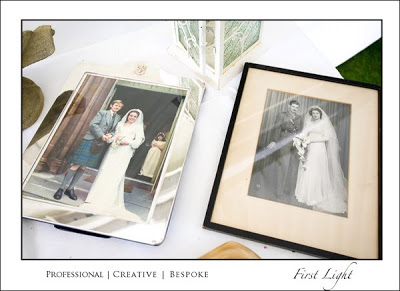 The evening sun bathed the house and marquee in warm light, as we headed back to Edinburgh (and the rain)…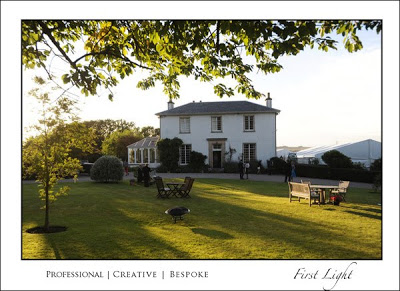 Maryanne and Andrew, we had such a great time getting to know you and photographing your wedding. We hope you have a fantastic honeymoon and look forward to showing you the rest of the photos when you get back.