One of the perks of our job is that we constantly discover new parts of the country, see some of Scotland's fantastic countryside and gorgeous wedding venues. For Moira and David's wedding we travelled north to Huntly where we discovered Aswanley, a Victorian steading set in well-kept, beautiful grounds with incredible views all around. Moira and David came across this venue quite by chance and we are so happy they did, so we discovered in it turn!
When we first met with Moira and David they told us they were hoping to have a fun, outdoor, personal party. They had decided that if – on the off-chance – they had a nice day for their wedding, they would have the ceremony outside. I don't think they really believed that would happen, but on the morning of their wedding day, the sun shone from a bright blue sky and it continued to do so for the rest of the day, so they had the outdoor ceremony and party they had hoped for!
Moira and her entourage of lovely women started their day at Castle Hotel in Huntly.
Moira's 1-year-old niece Daisy loved hanging out with all the big girls.
David's mother had arranged all the flowers.
Moira's brother walked her up the aisle.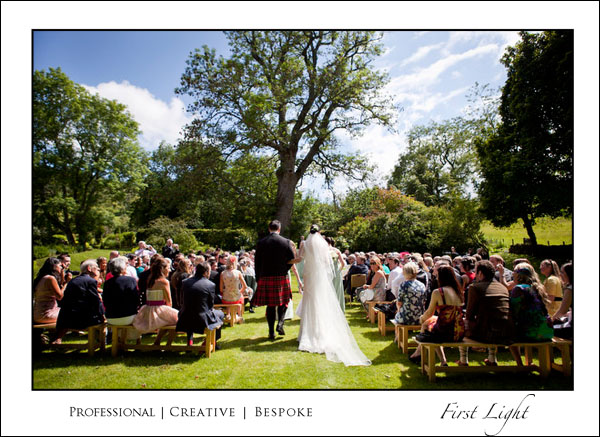 Moira's uncle gave her away.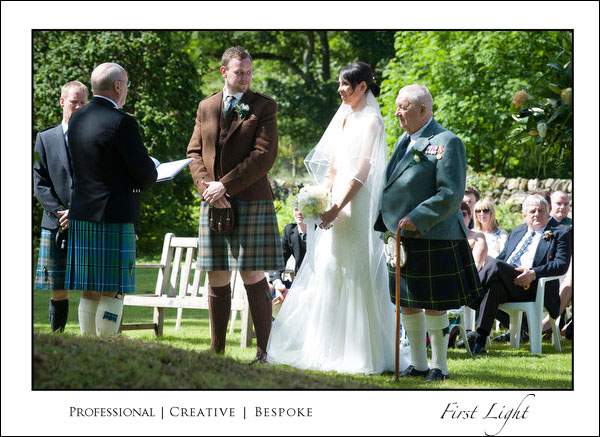 Humanist celebrant George Caldow performed a beautiful wedding ceremony.
A hand-fasting ceremony was performed with ribbons carrying the family tartans. We are told that's where the term "tying the knot" comes from.
The grounds at Aswanley are so beautiful and with lots of fantastic spots for photos, the challenge is when to stop.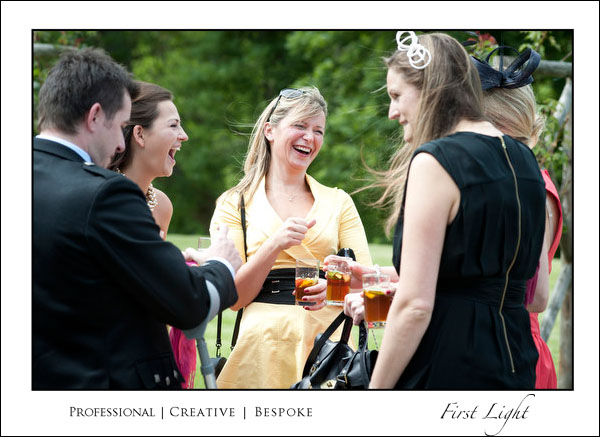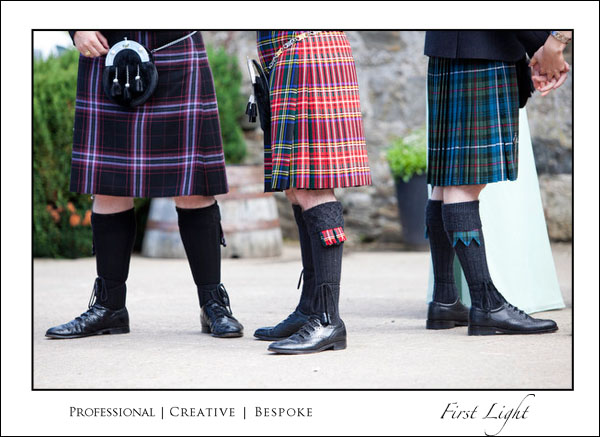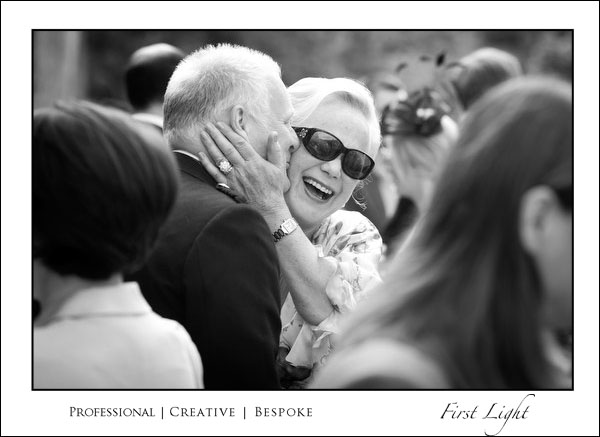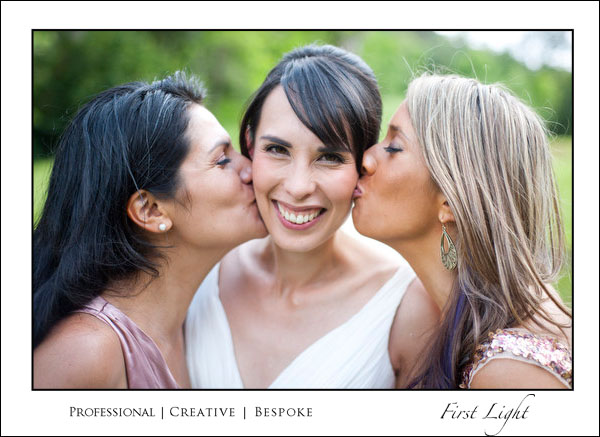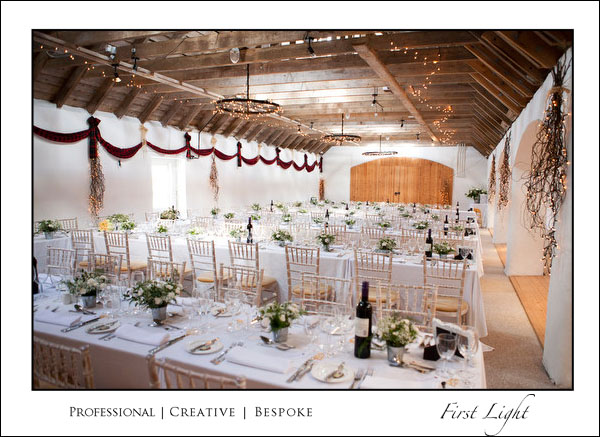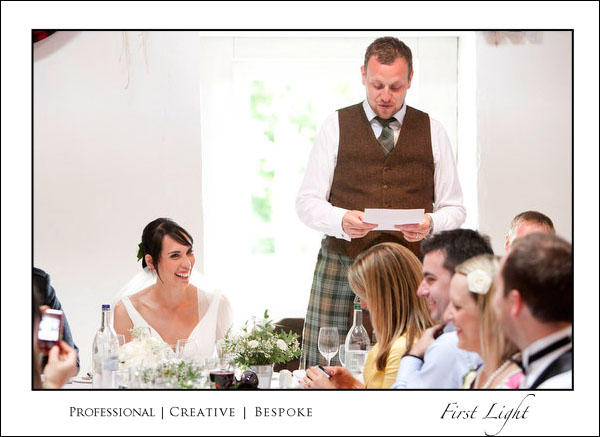 The Huntly & District Pipe Band made an appearance, surprising and delighting all the guests.
Moira, in turn, surprised and delighted the pipe band when she had an impromptu jig in amongst them!
Moira and David, we are so happy you had the perfect outdoor, happy wedding you had hoped for. We were so pleased to be part of your day and loved capturing it all.
We wish you a lifetime of happiness and sunshine together and are looking forward to showing you the rest of the photos when they are ready!
Photos by First Light Wedding Photography