So pleased to have won a "Highly Commended" award in the national Master Photographer Association awards with this portrait of Candida from her beautiful Signet Library wedding.
The image was captured in the lower ground apartment where she was getting ready. A skylight provided the light in the living room area, so I used this to illuminate Candida's face. She loved the back of her dress and her veil, so I asked her to turn her back to me, to show these off.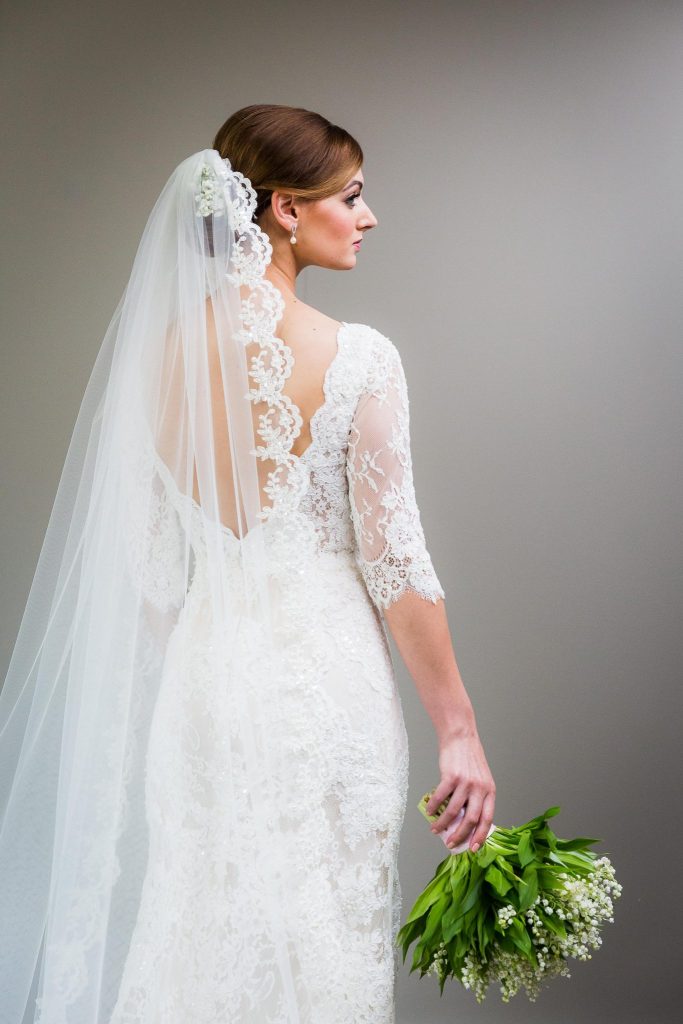 Candida's beautiful dress came from Anna Sully, her bespoke veil was from from The Secret Dress House and the beautiful Lily of the Valley bouquet was created by Planet Flowers.