It's no mean feat organising a wedding from 15000 kilometres away, in a venue you've never visited, booking suppliers you've never met. Add to that a newborn baby and it starts to seem like a monumental task.
But with the help of family on the ground, Bex and Ollie managed to arrange the most amazing wedding at Kinkell Byre in Fife.
And we are so happy they did! We had such a great time capturing their day, as they saw friends for the first time in years and and met some of each other's friends for the first time.
It was all topped off by a very happy ending: a stunning sunset after rain and wind had dominated earlier parts of the day.
How cute is little Milo's outfit?? Tartan trews just like his daddy…
Guests were arriving at the church in strong winds. The rain mercifully stopped for a while.
The weather at Kinkell Byre was wild and windy, but inside it was warm and cozy.
That evening the sun (finally!) showed up!
Bex and Ollie had left selfie sticks on all the tables – a huge hit with all the guests.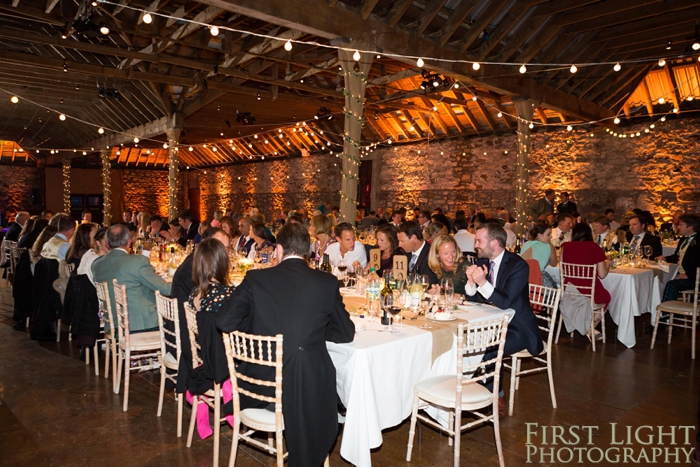 After all the rain and wind, it was wonderful to see the clouds breaking up to allow for a stunning sunset.
Bex and Ollie, we can't thank you enough for having us at your wedding – we loved every minute (even the rainy, windy ones!)
We hope you have a safe trip back to Australia and can't wait to show you the rest of the photos!
Ditte & Chris
Bex and Ollie's amazing suppliers included:
Venue: Kinkell Byre
Flowers: Pathhead Nurseries
Catering: St Andrew's Event Catering
Lighting: i-Light
Wedding car: Ecosse Classic
Ceilidh Band: Bahookie
Wedding Photography: First Light