We had a perfect day at Duncan and Simon's civil partnership, held on a hot, bustling day in the heart of Edinburgh. Among the highlights of the day were meeting their gorgeous dog Bute, who was on absolute best behaviour, and the attention the six kilted groomsmen got walking down the Royal Mile!
Here's a preview of their day: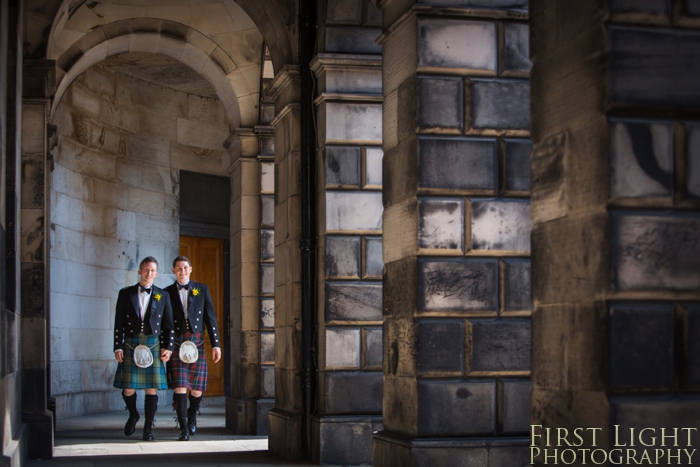 Duncan and Simon, I can't tell you how much we enjoyed your day. Thank you for letting us be a part of it and for making it so much fun. We hope you have a fantastic honeymoon and look forward to sharing the rest of the photos with you!
Ditte & Chris
Duncan and Simon's suppliers included: