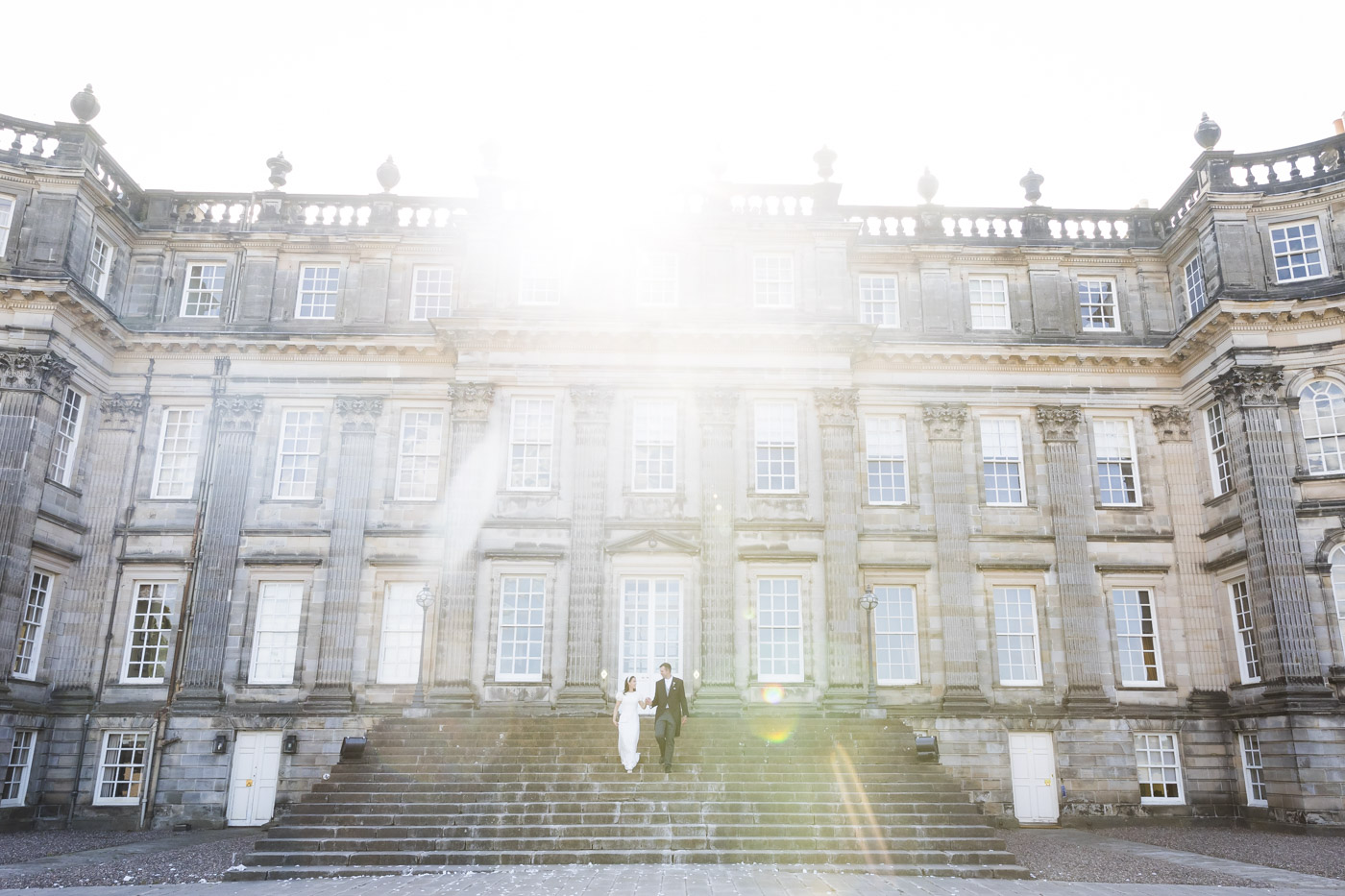 Ahhh. The summer wedding dreams are made of… Super excited to share the glorious wedding of Ailsa and Josh at Hopetoun House. 
Like every wedding in the last couple of years, their planning was fraught with stressful Covid can-we-can't-we moments, compromises and last-minute changes, but the day itself was magical. 
Hopetoun House is a beautiful stately home in South Queensferry just outside Edinburgh. An exclusive-use wedding venue, it that can welcome up to 250 guests.  We love it for its scale and classical architecture, which provides a stunning backdrop for capturing great pictures.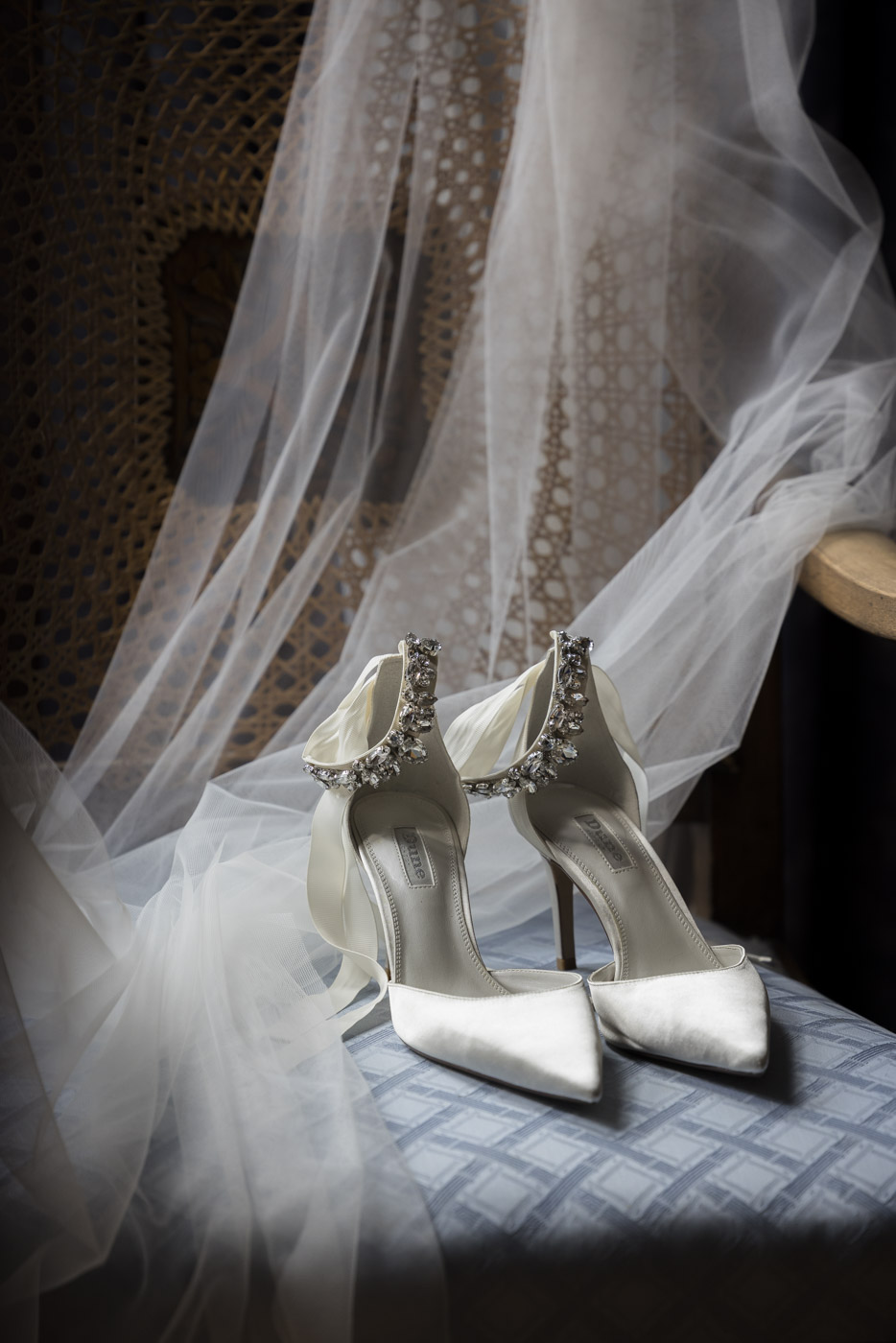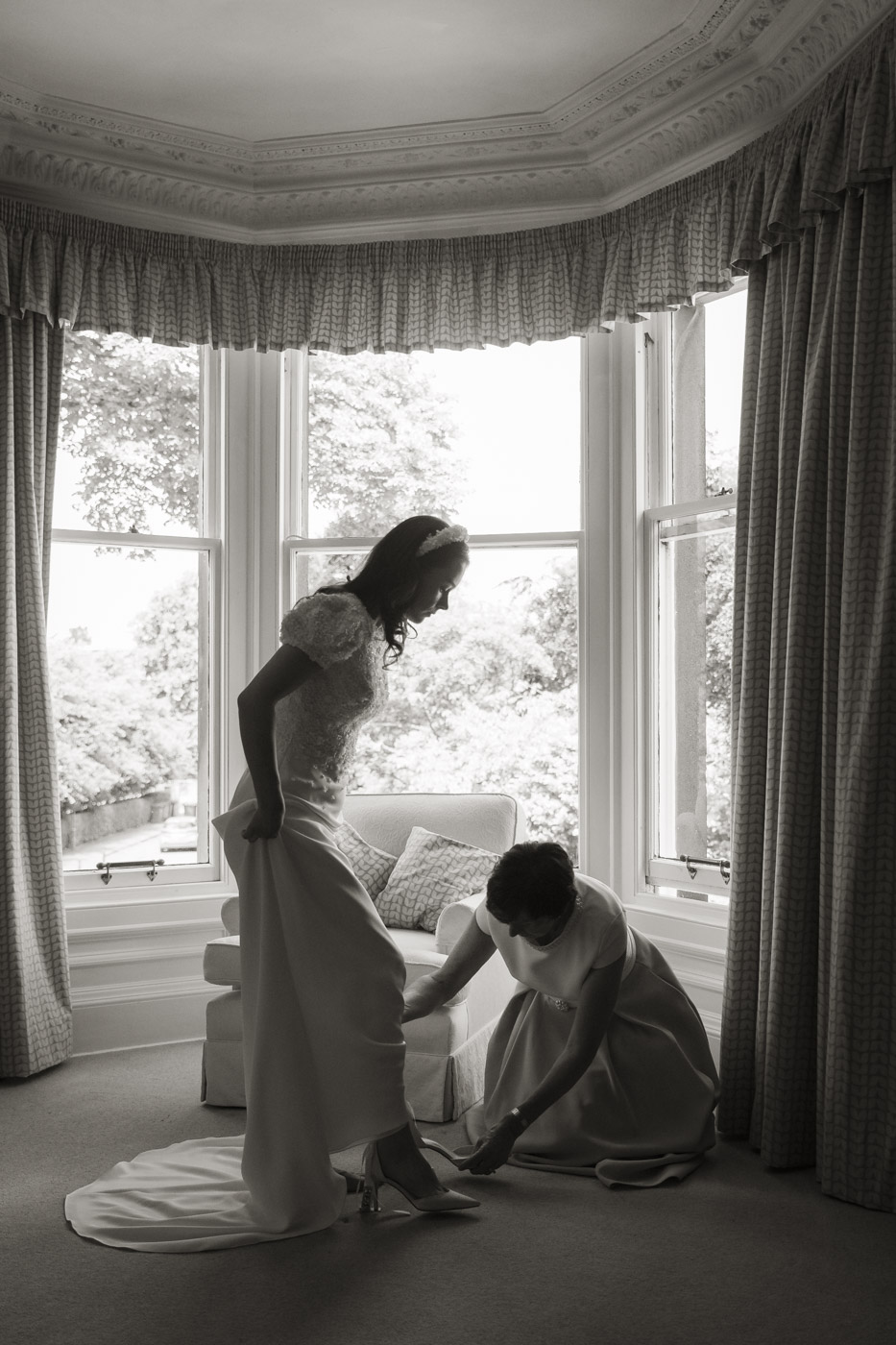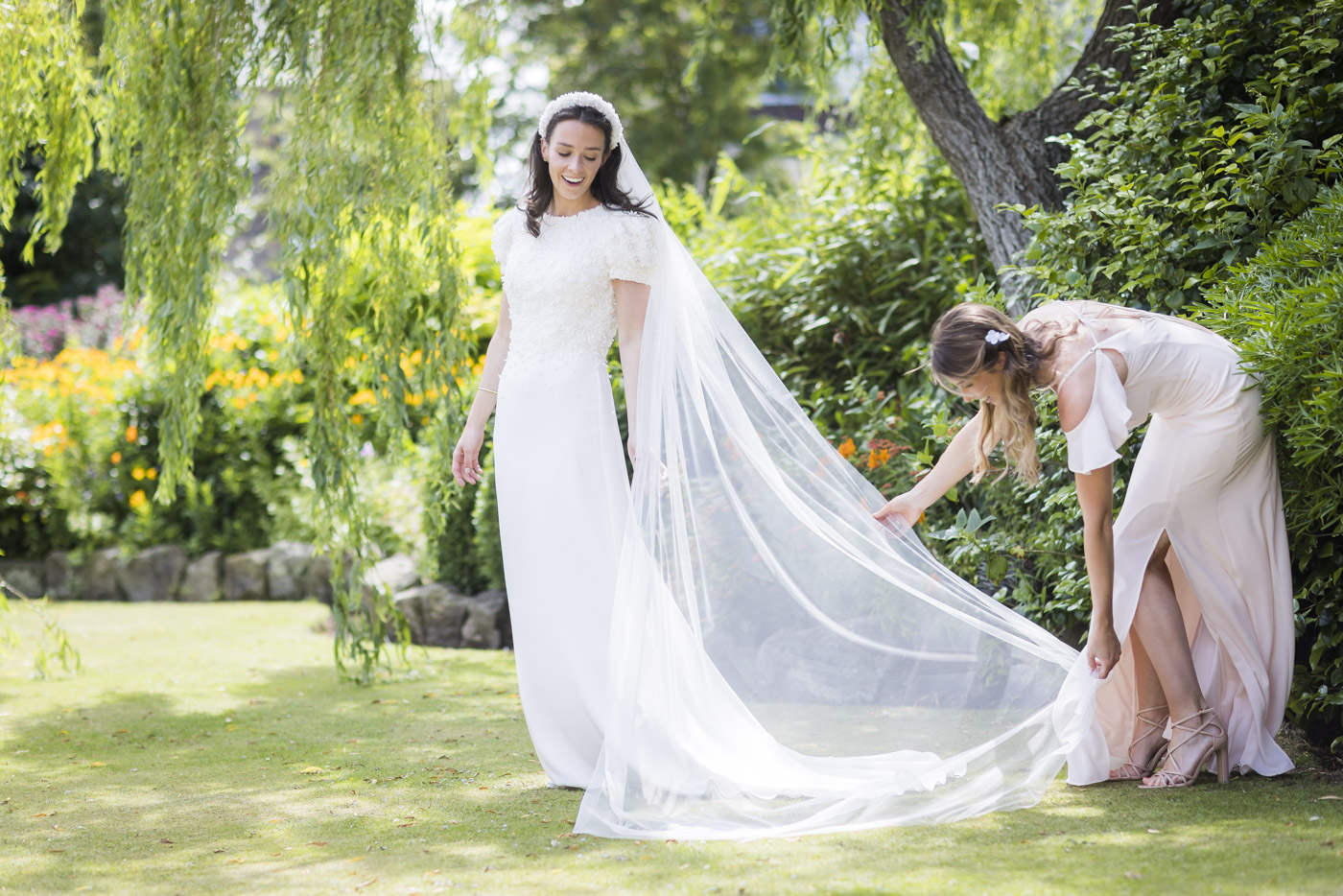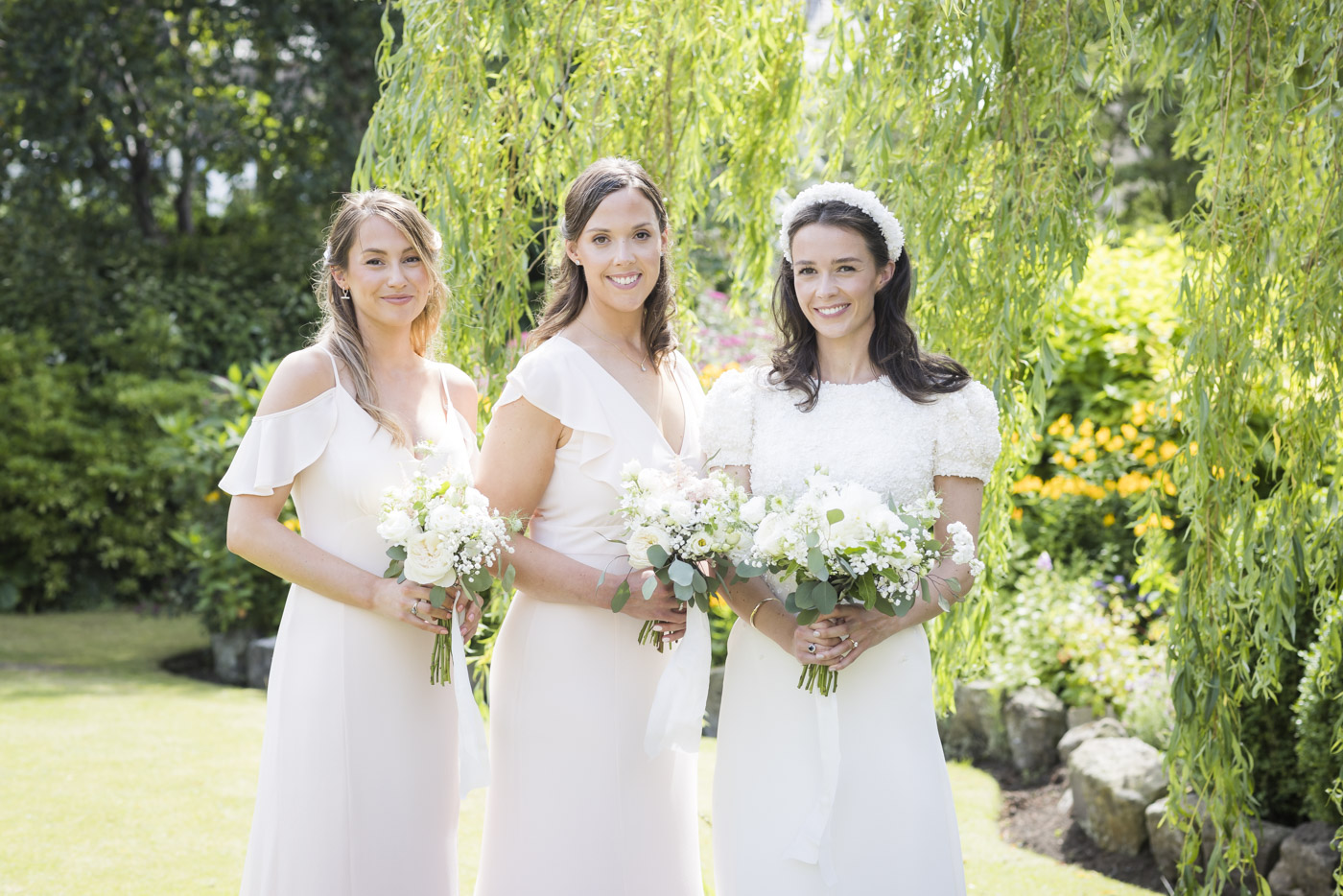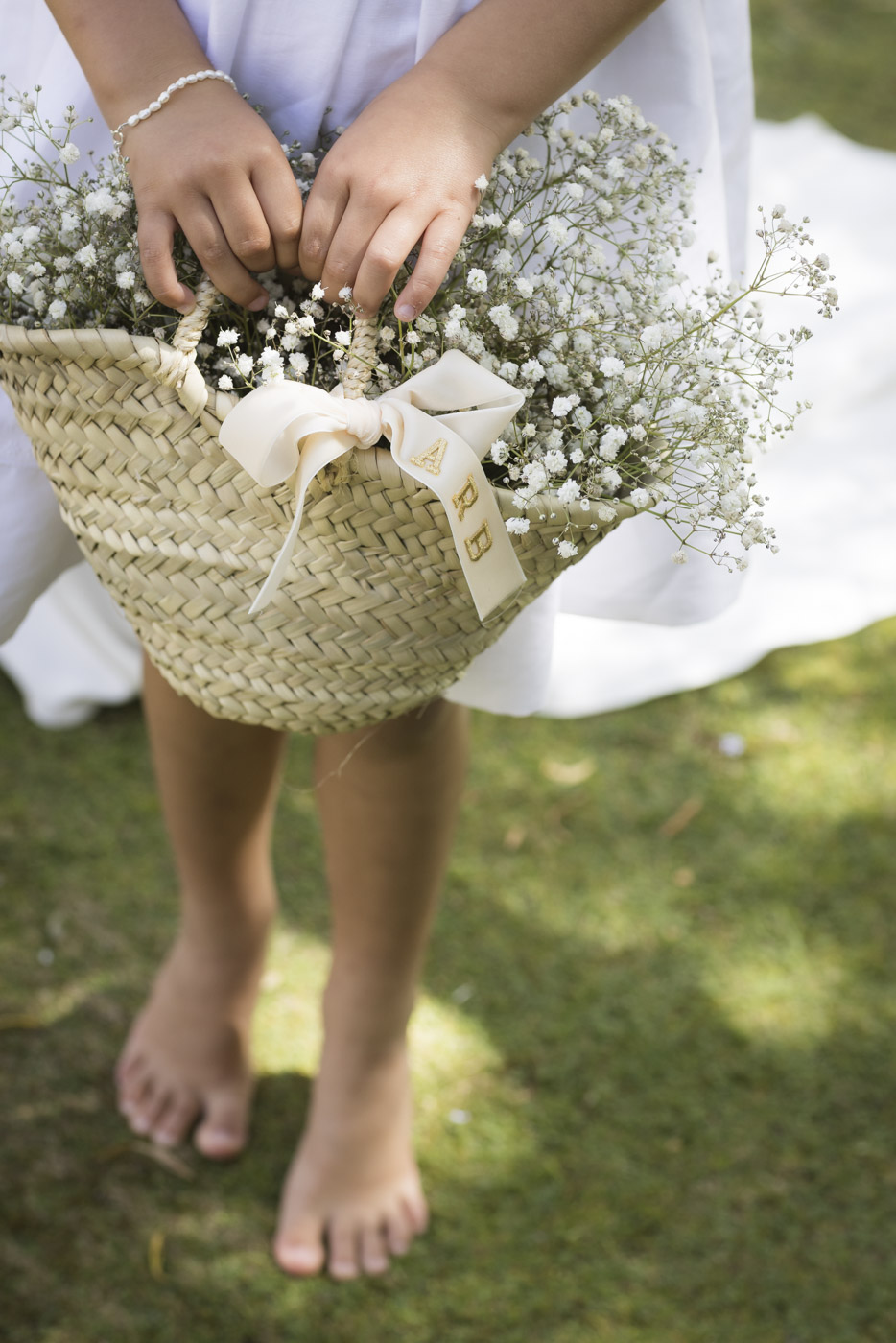 Aisla's flowergirl carries a basket of Gypsophilia, also know as Baby's Breath. In the language of flowers, this delicate white flower is considered to be a symbol of everlasting love.  The floral arrangements and bouquets for the wedding were created by Edinburgh based Save the Date Collective.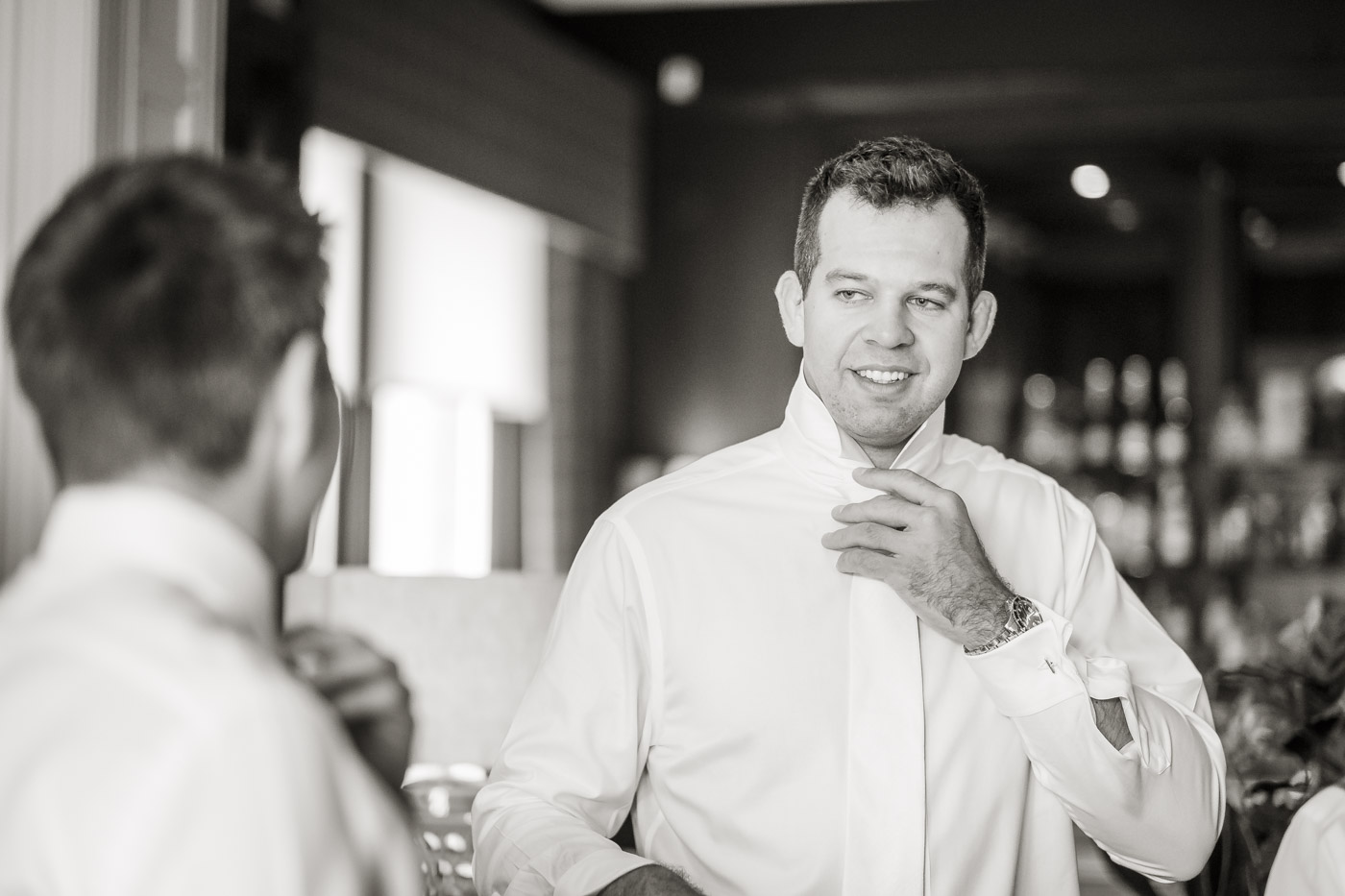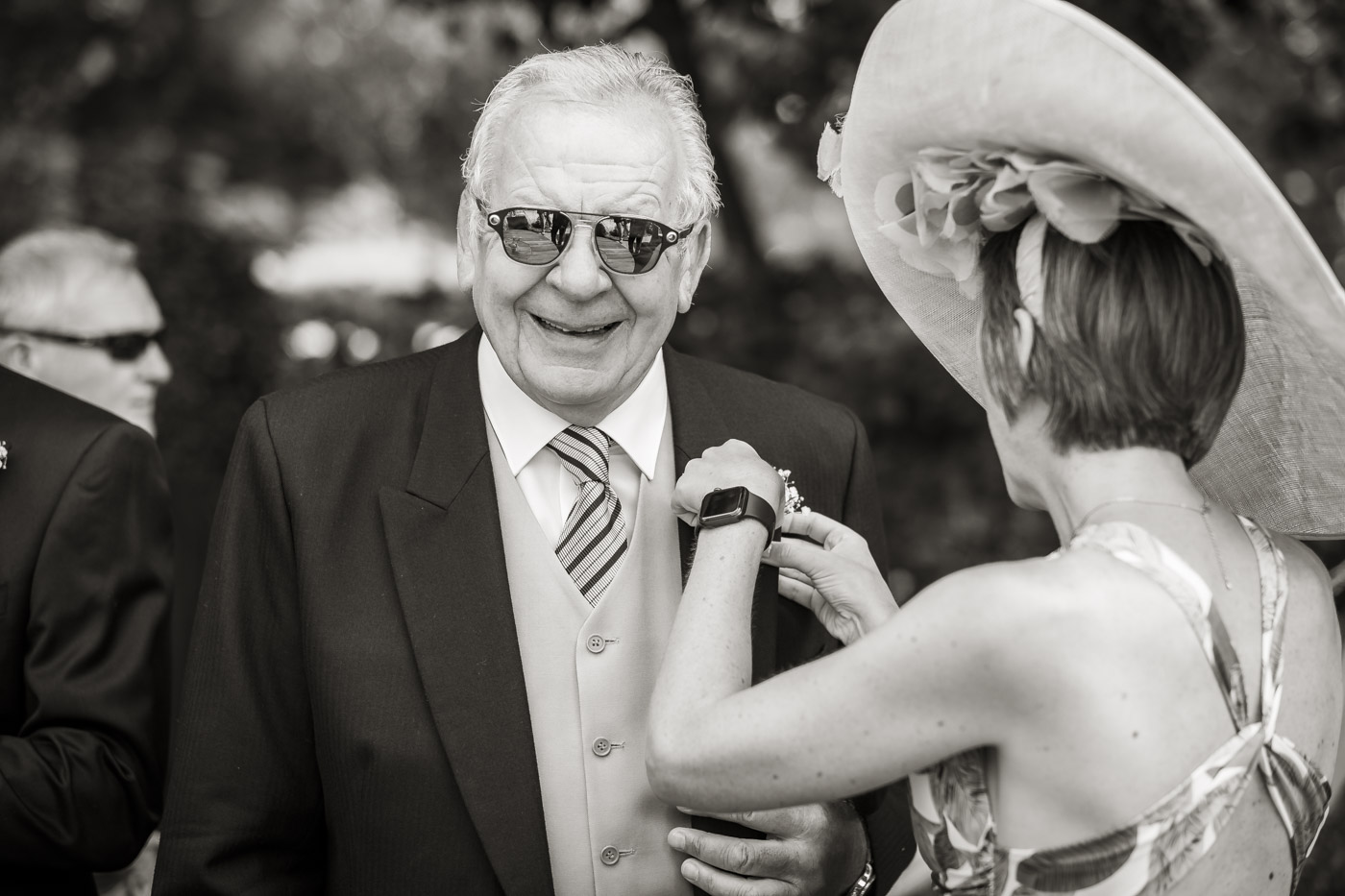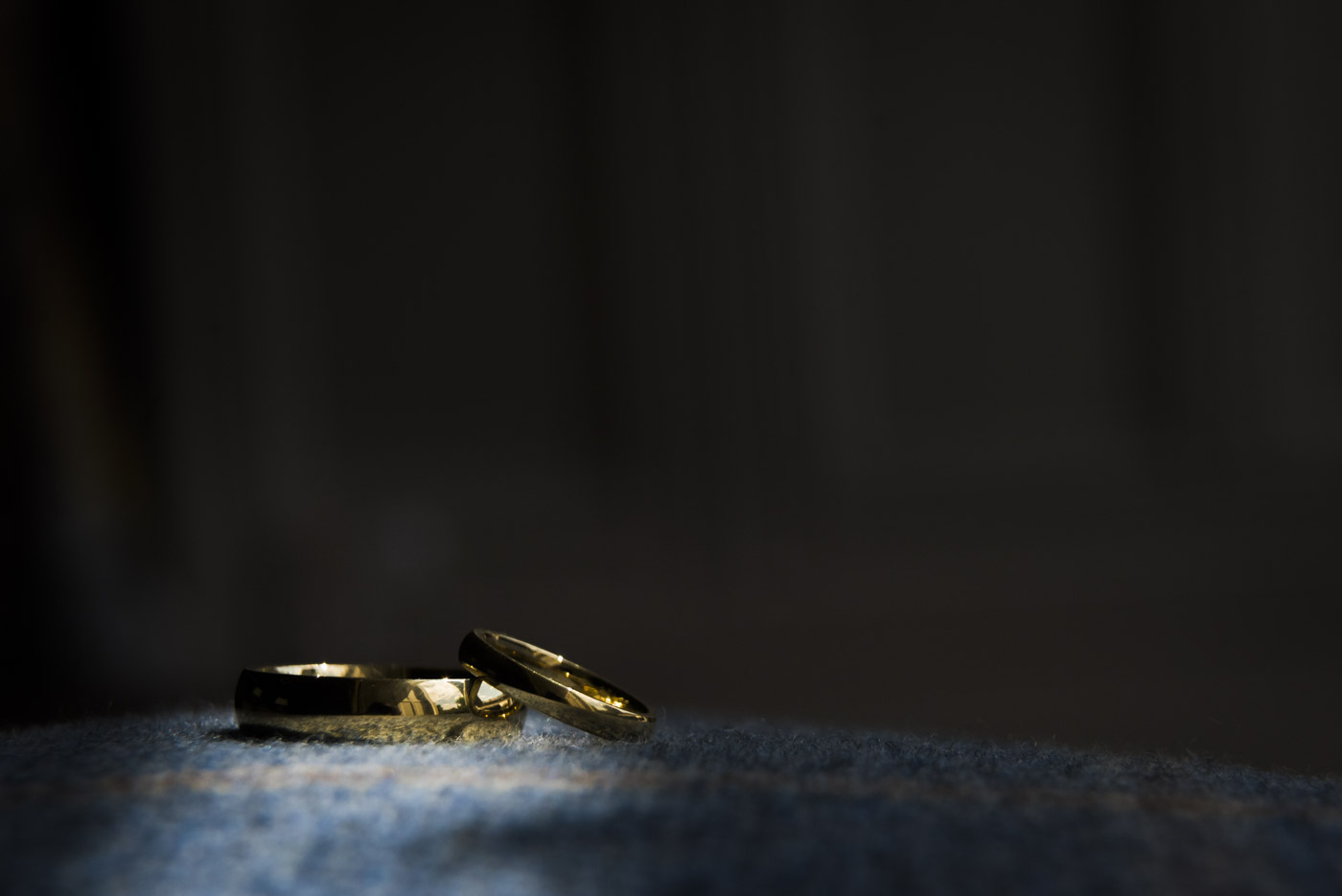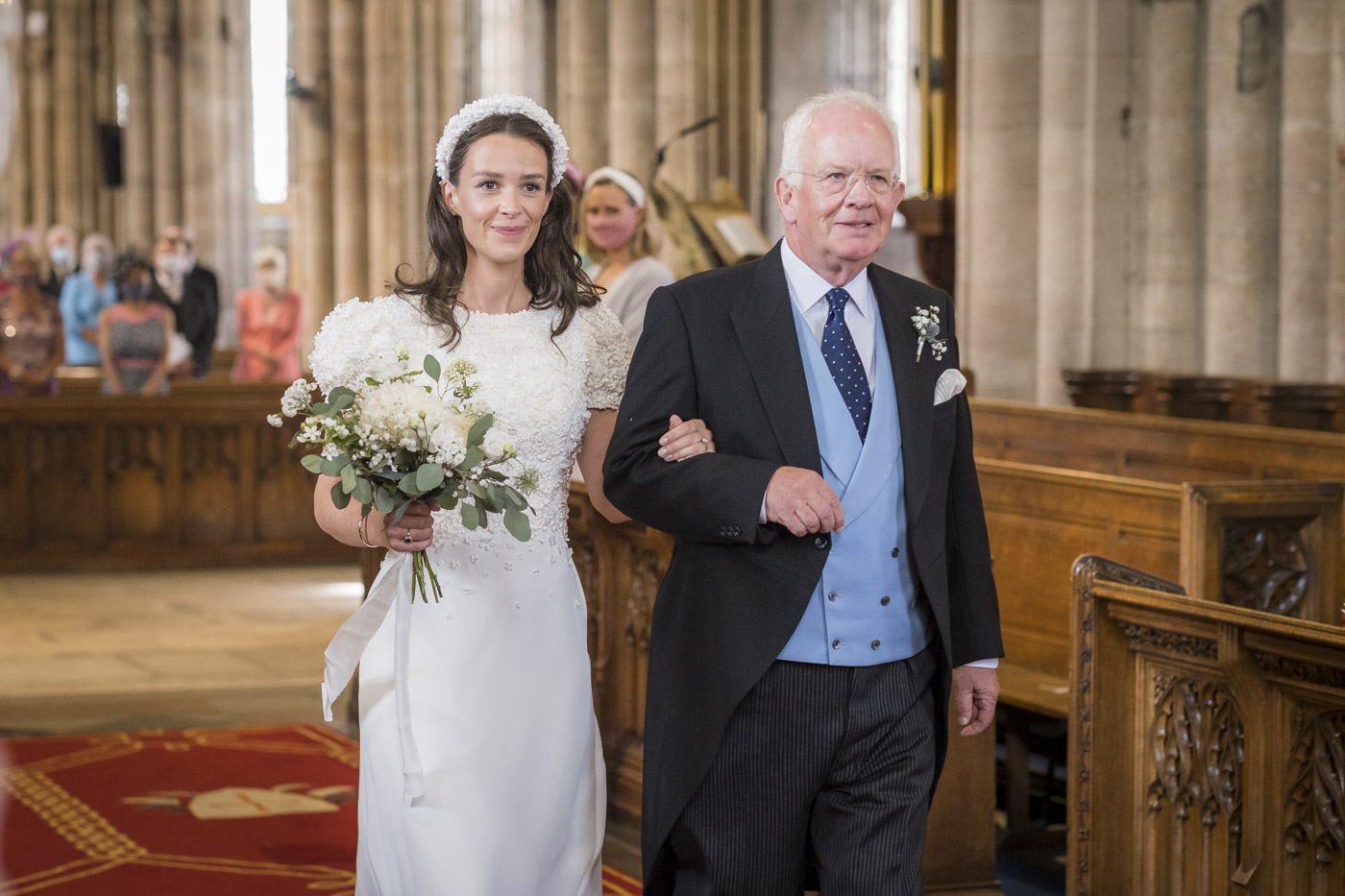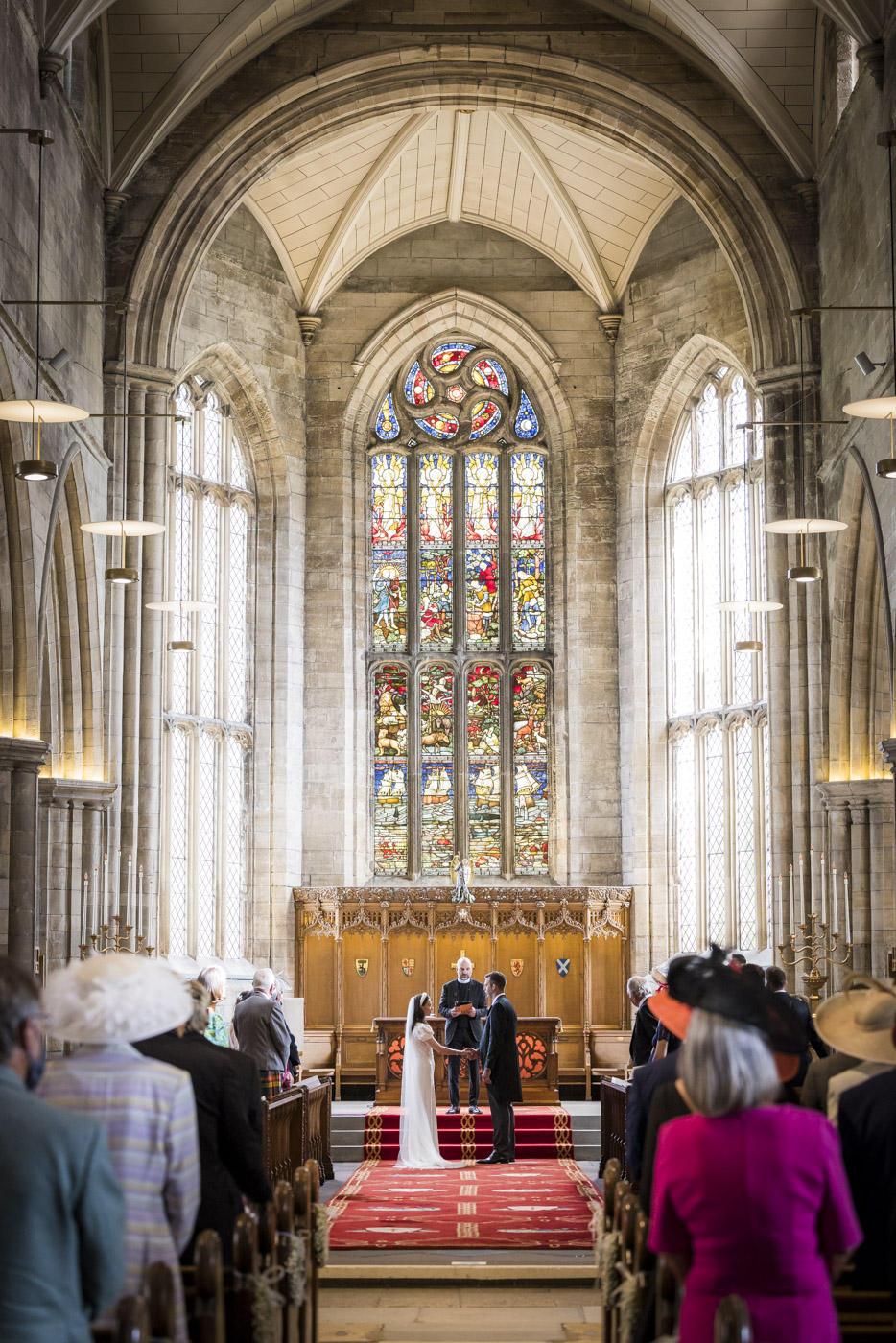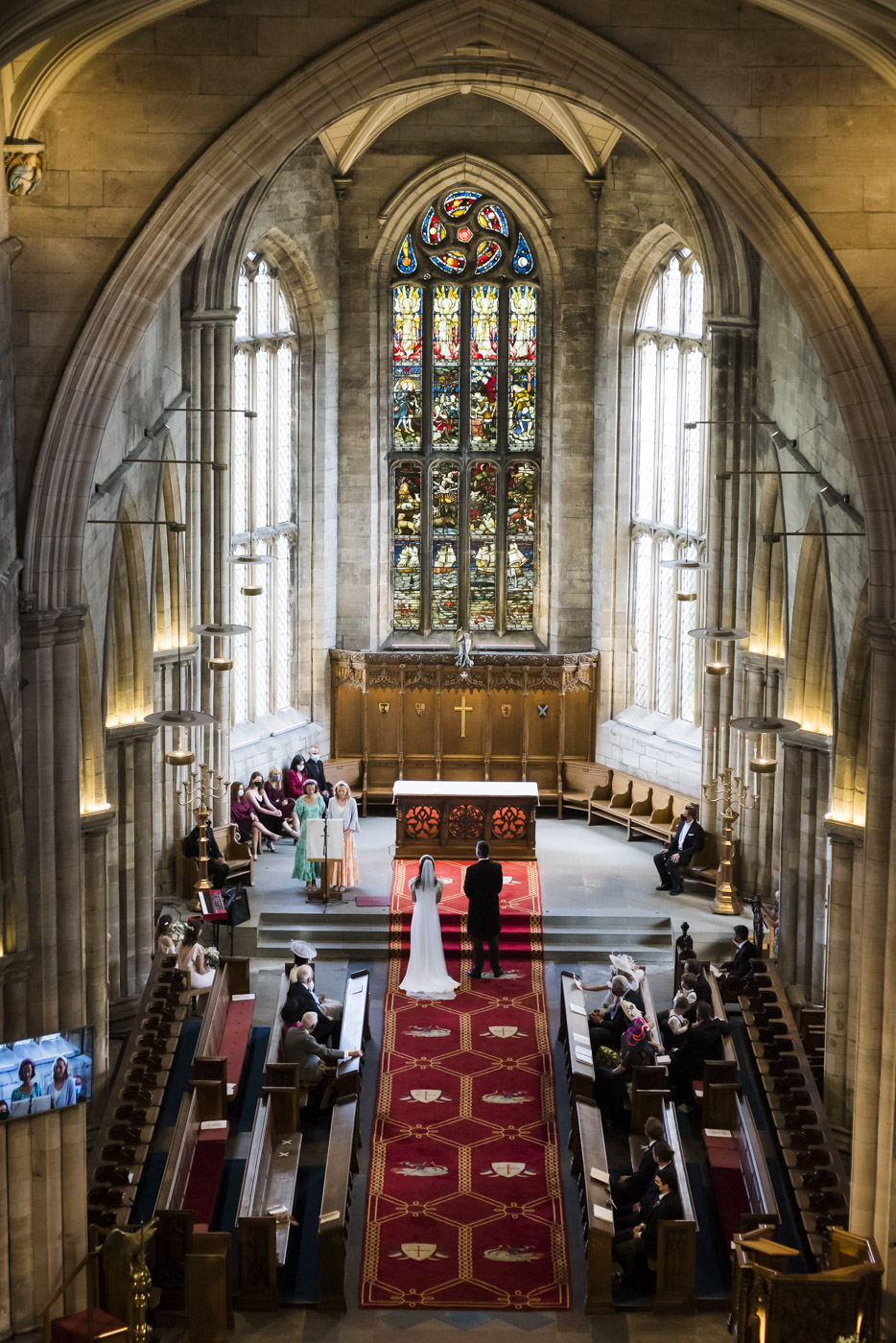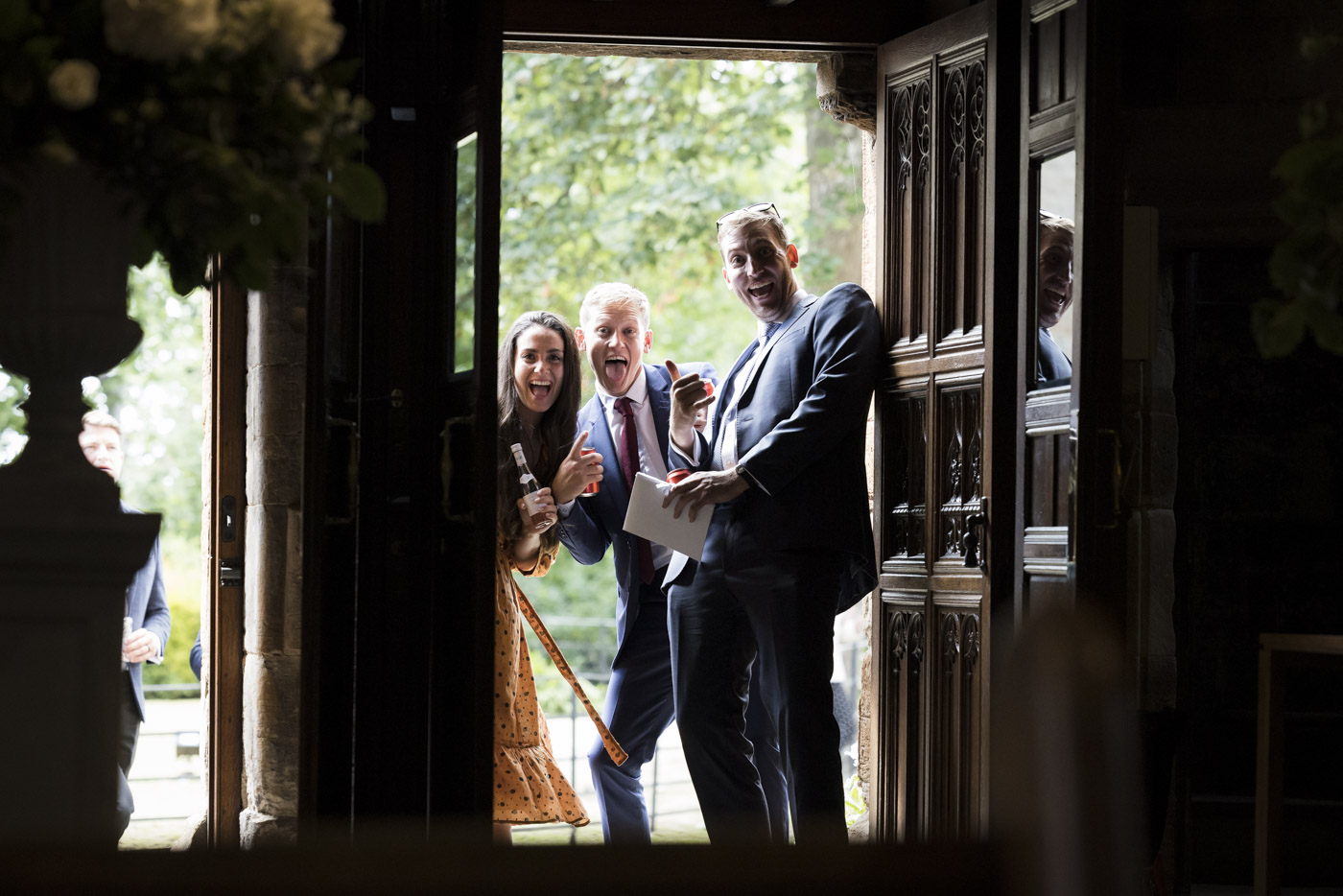 When Covid restricts how many guests can be inside the church, then offering cool drinks and snacks to those brave people volunteering to wait outside is a killer move.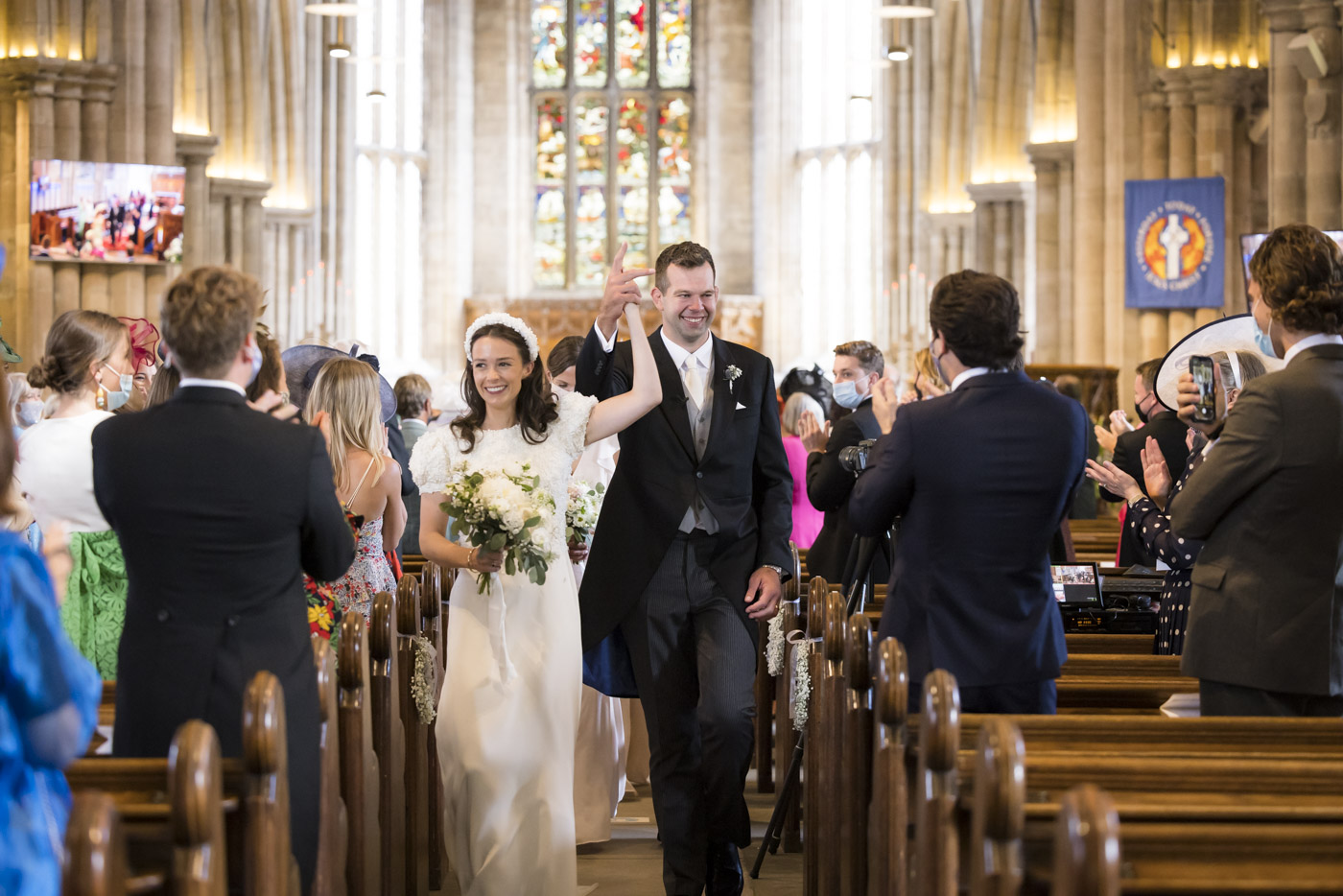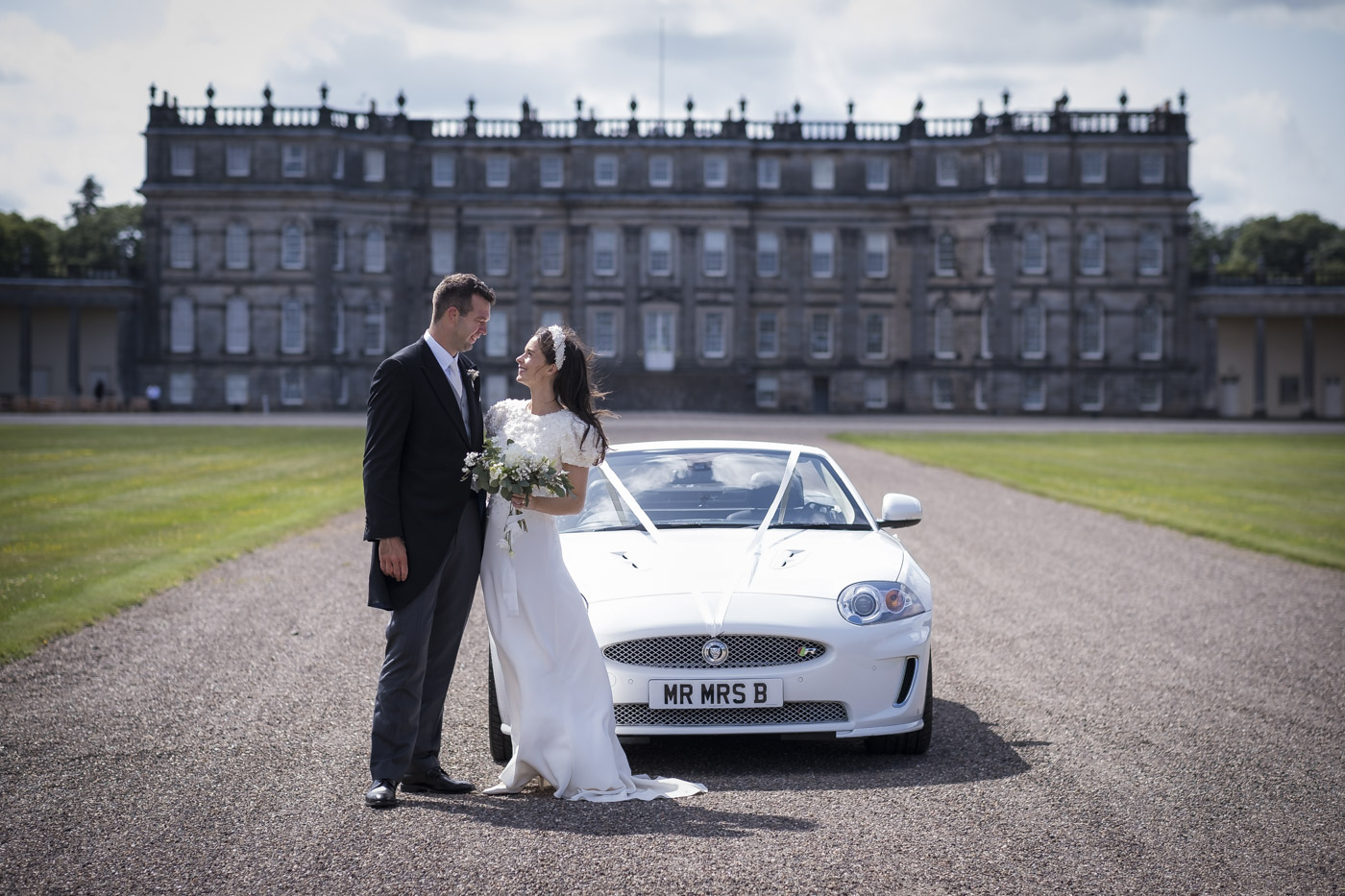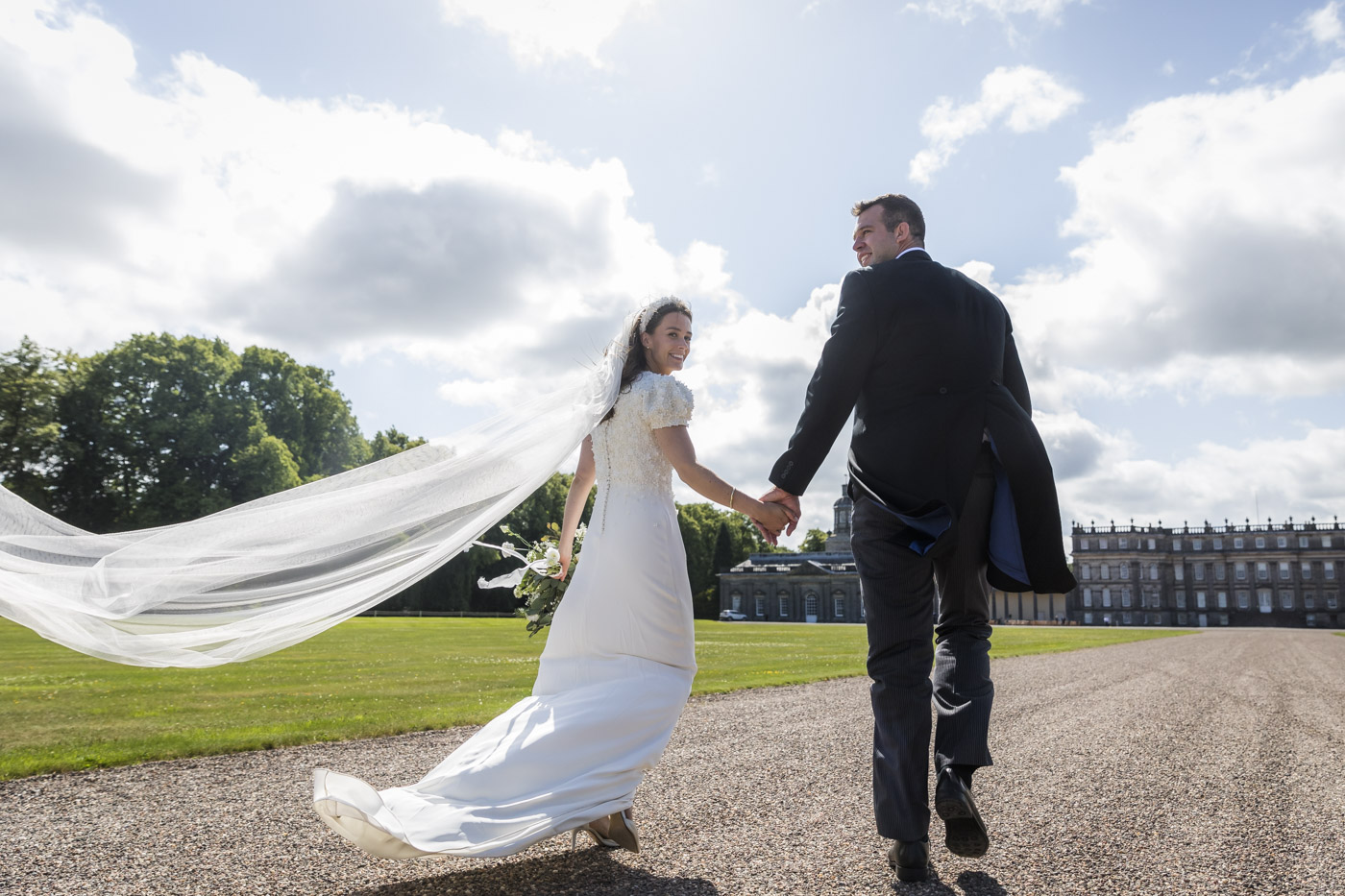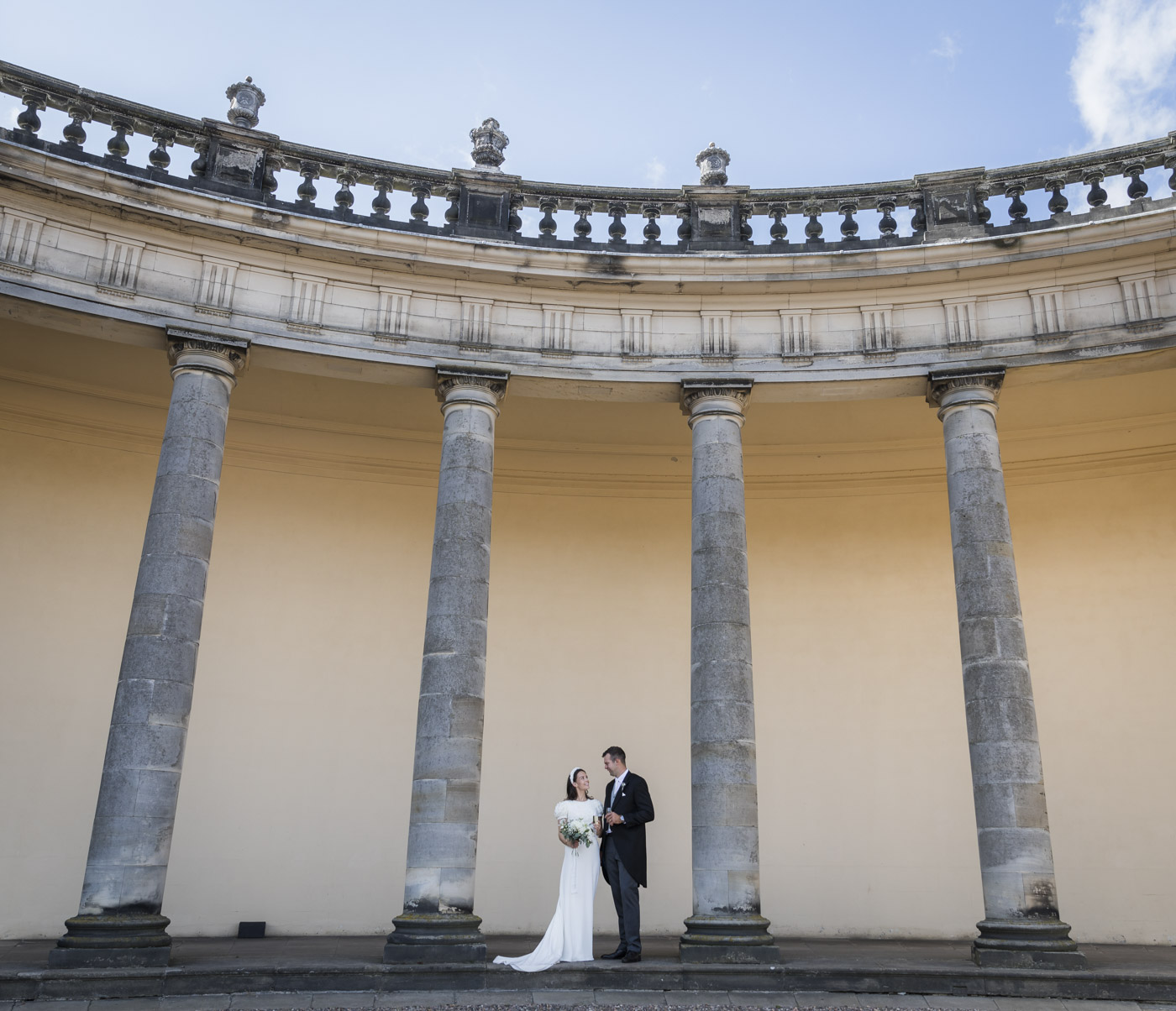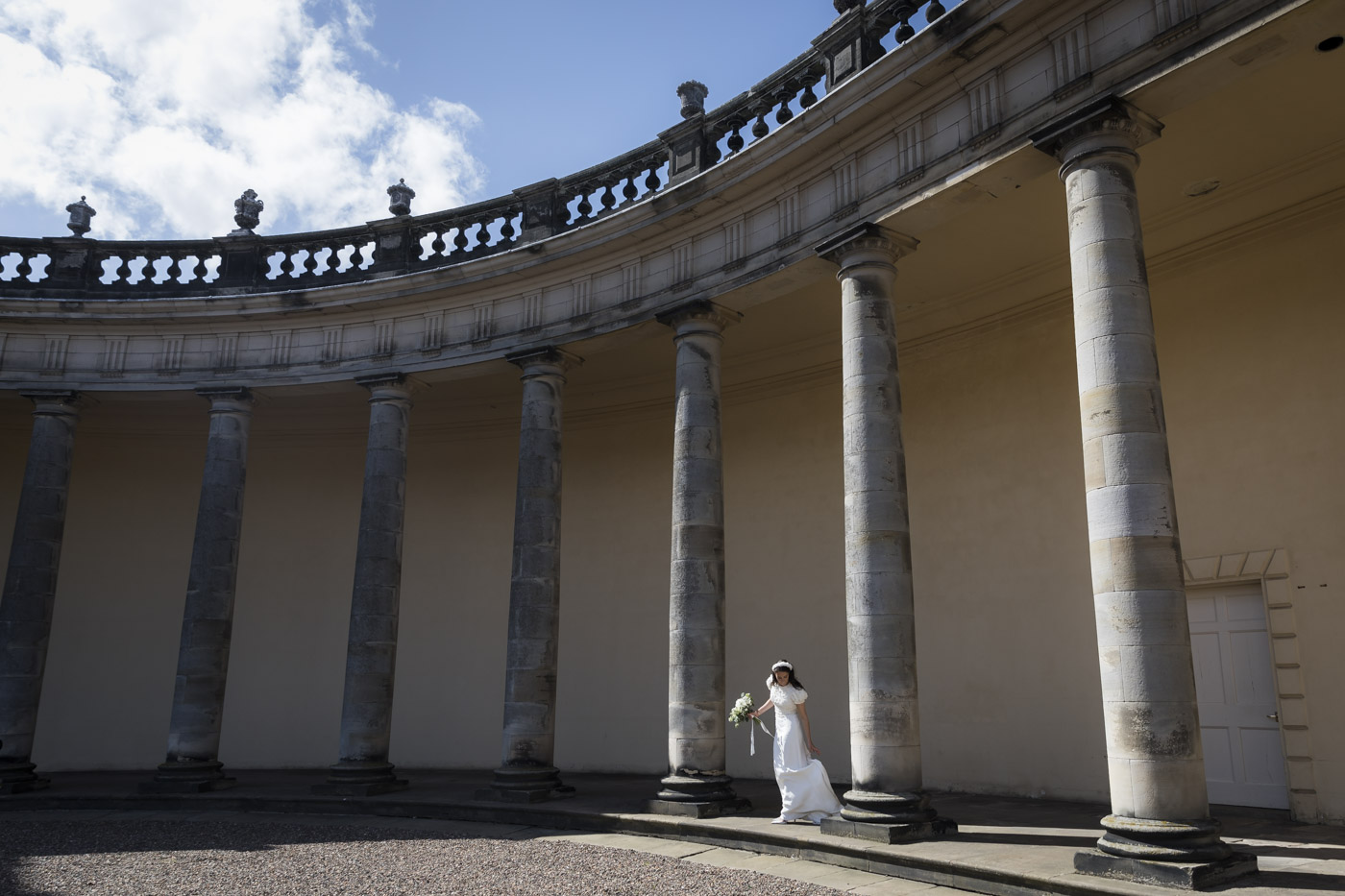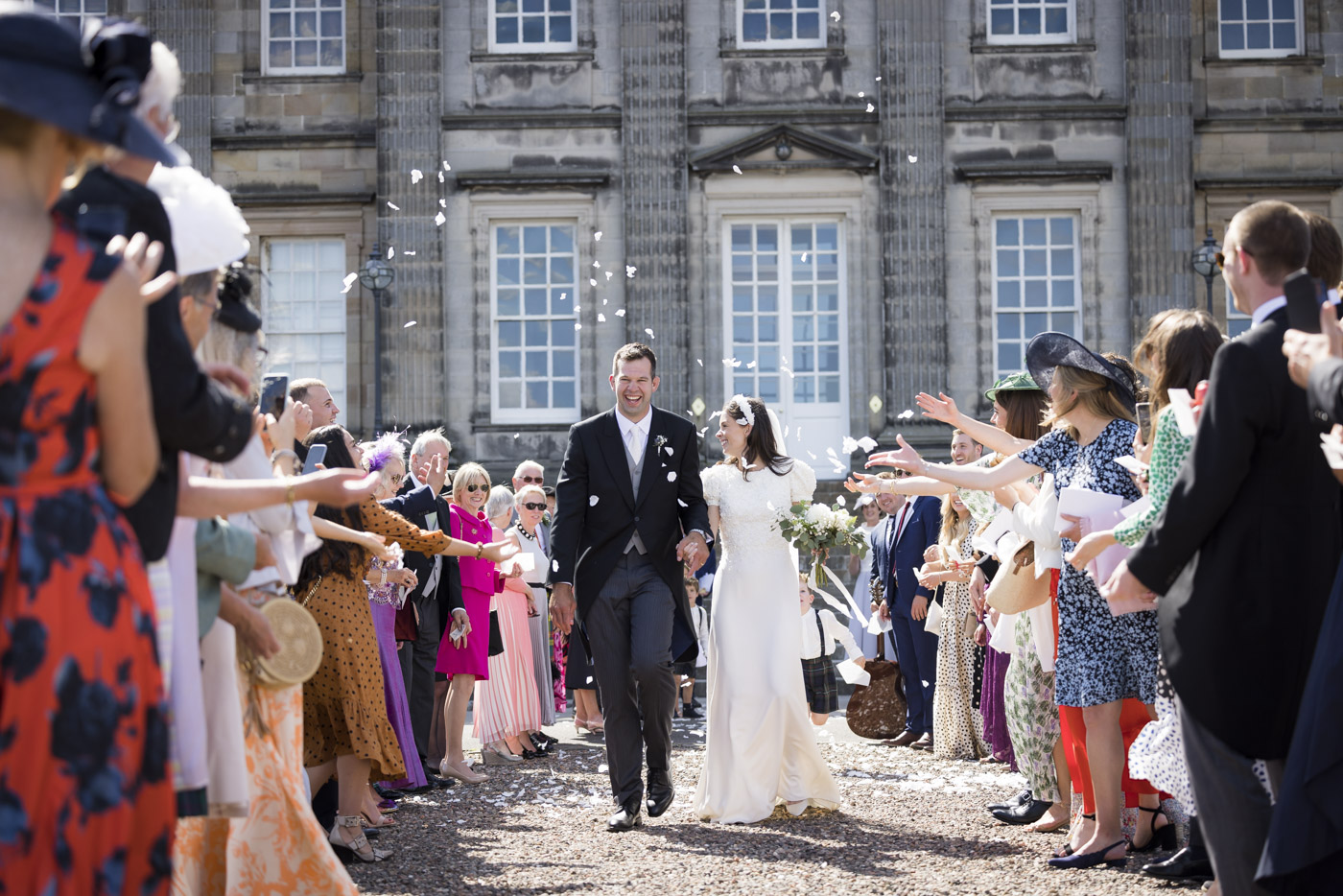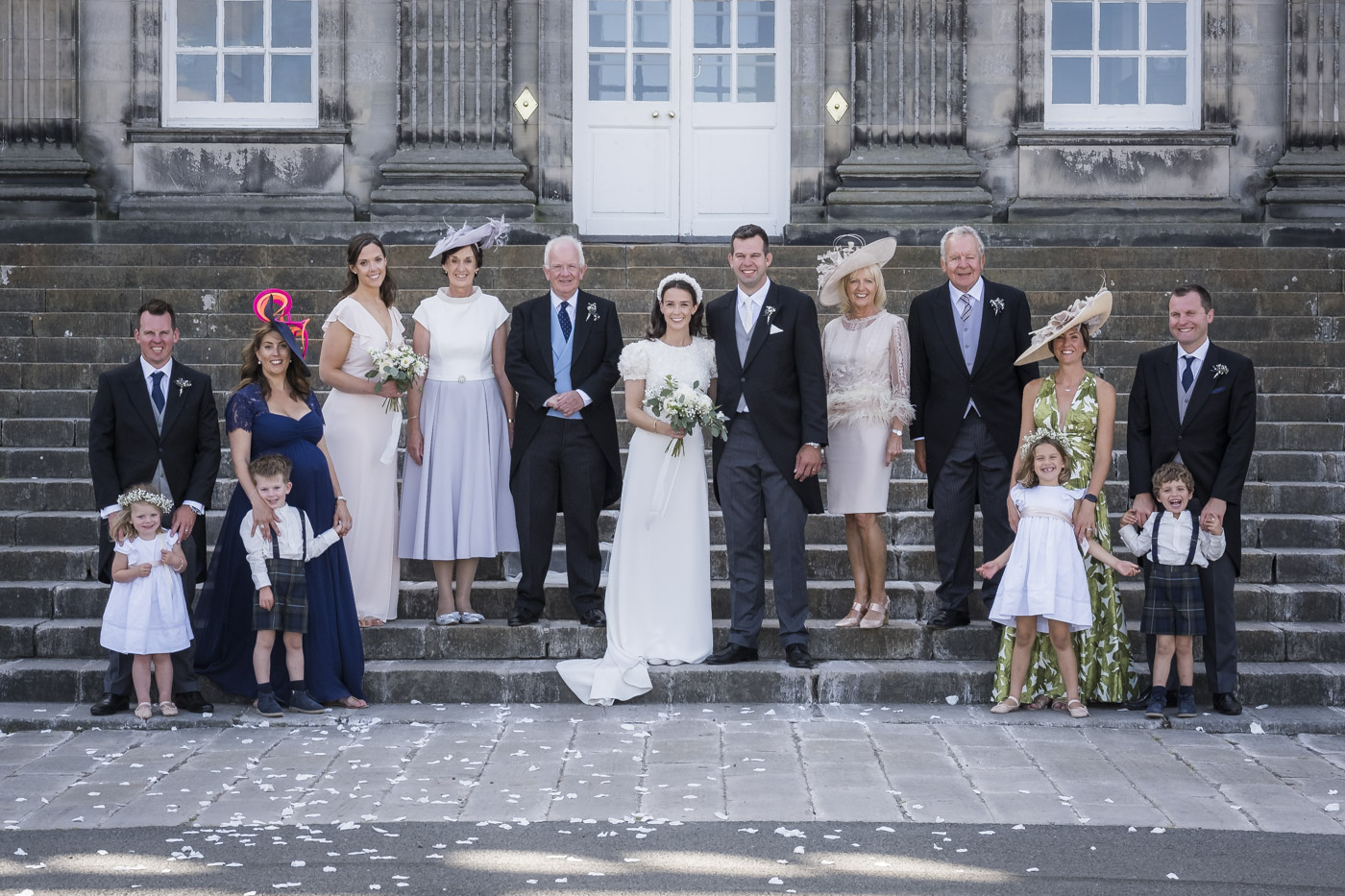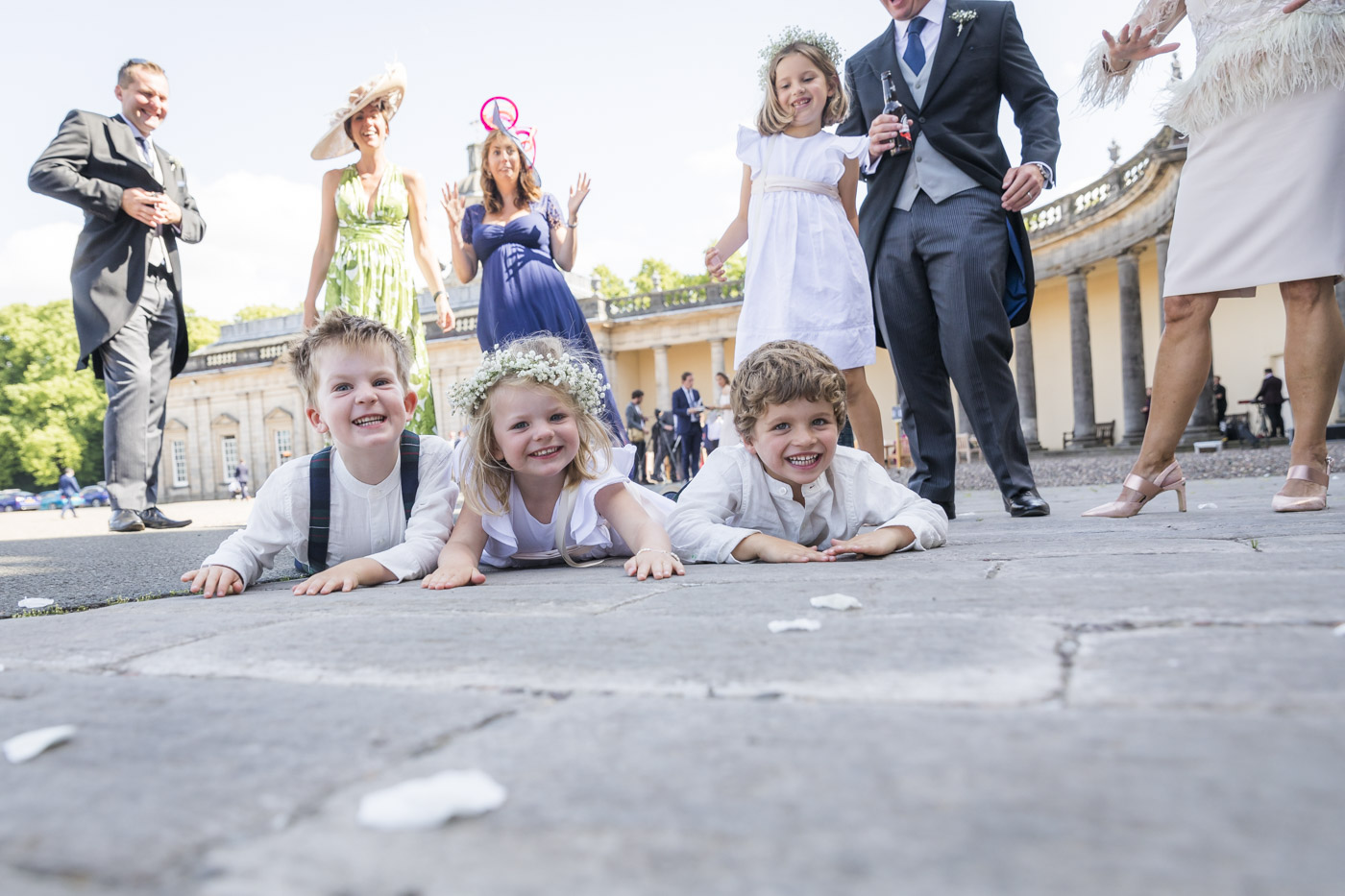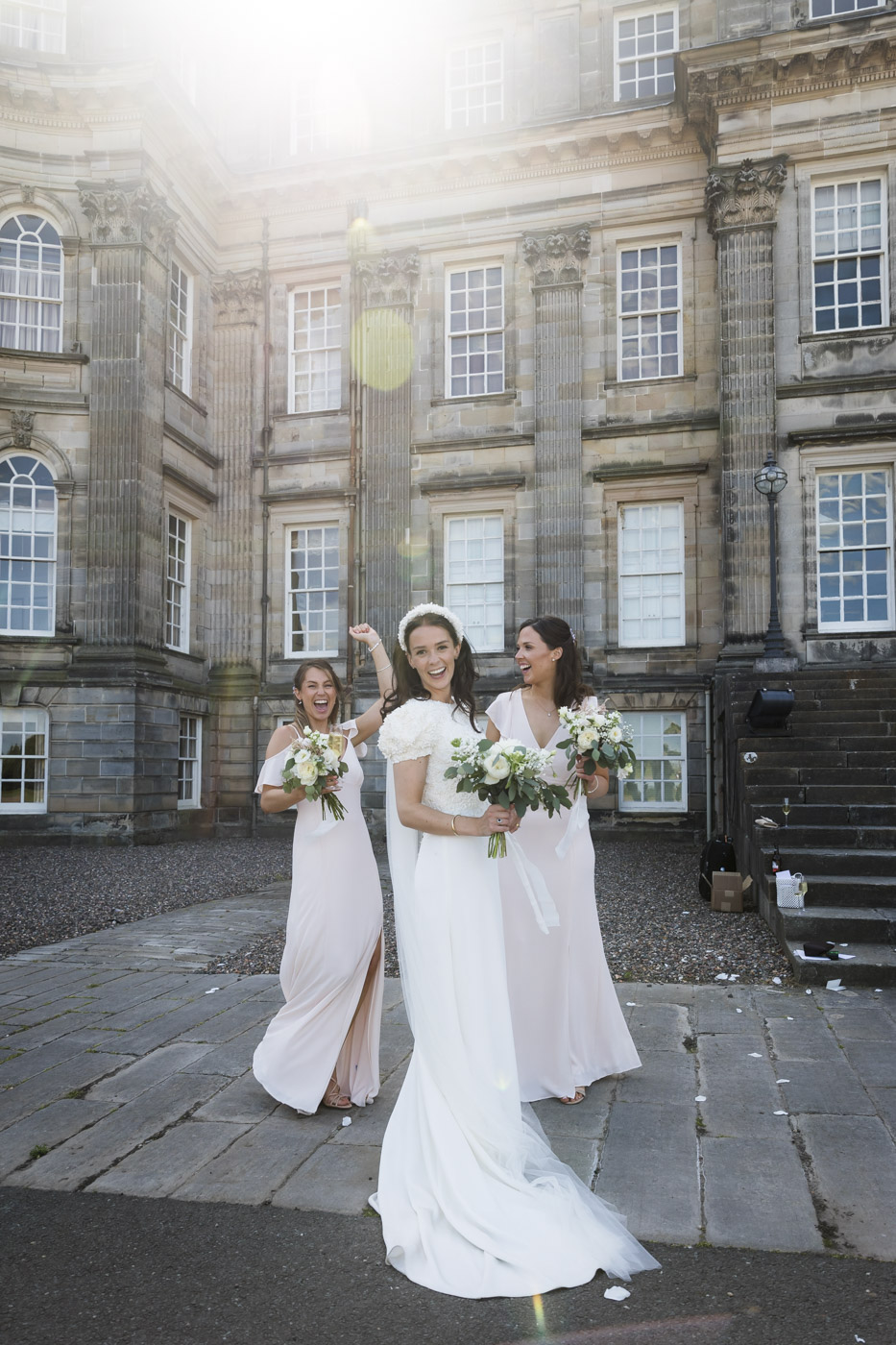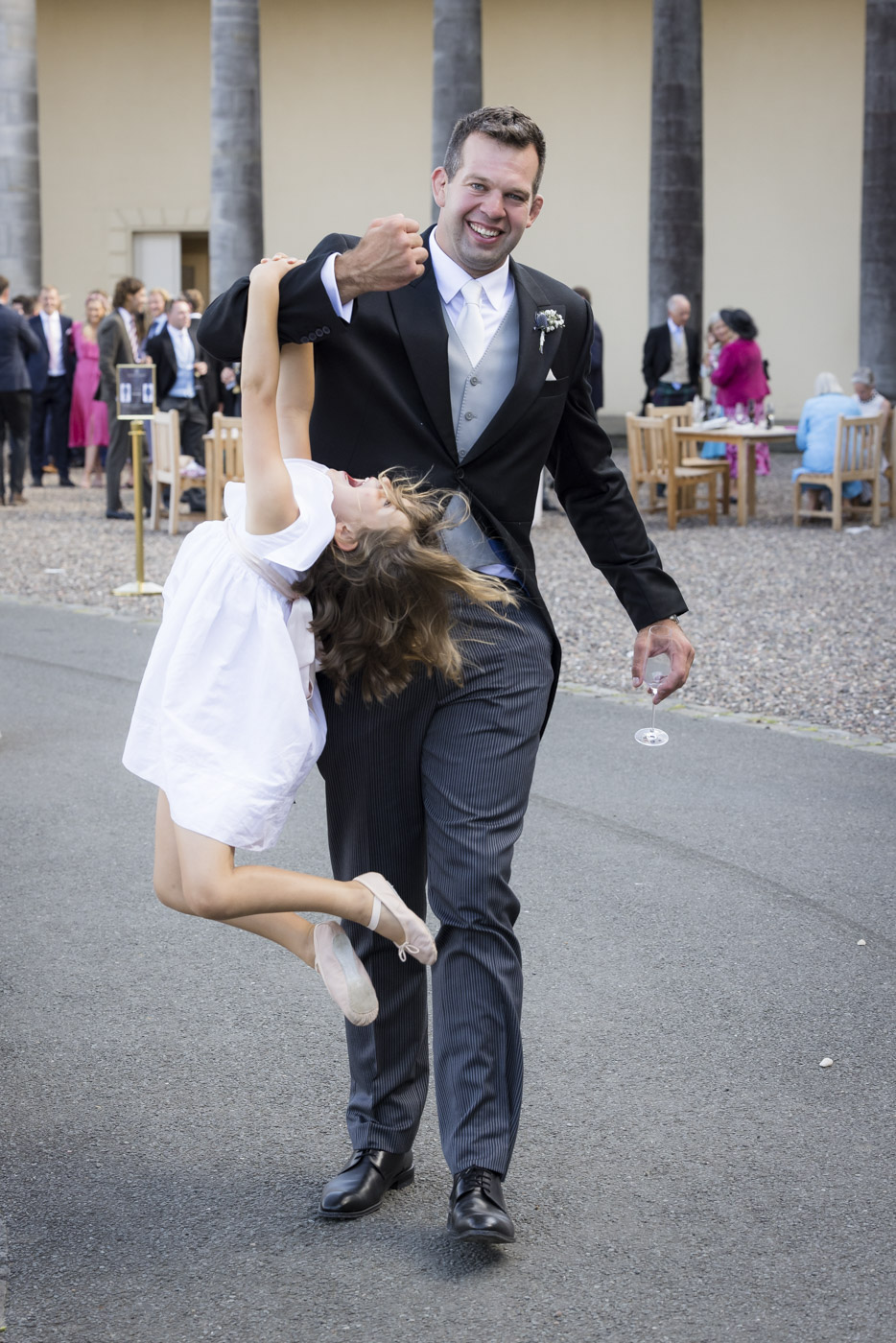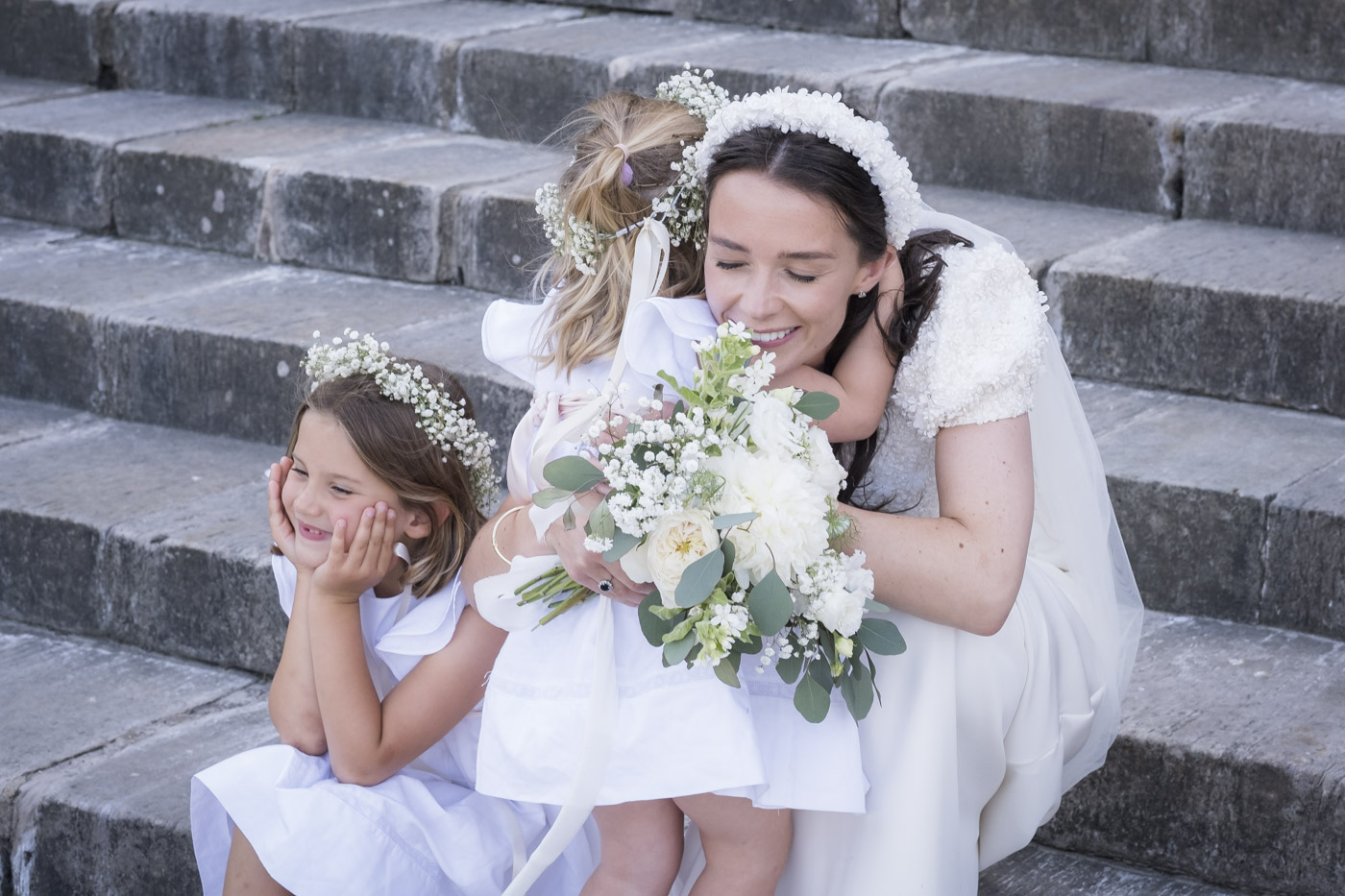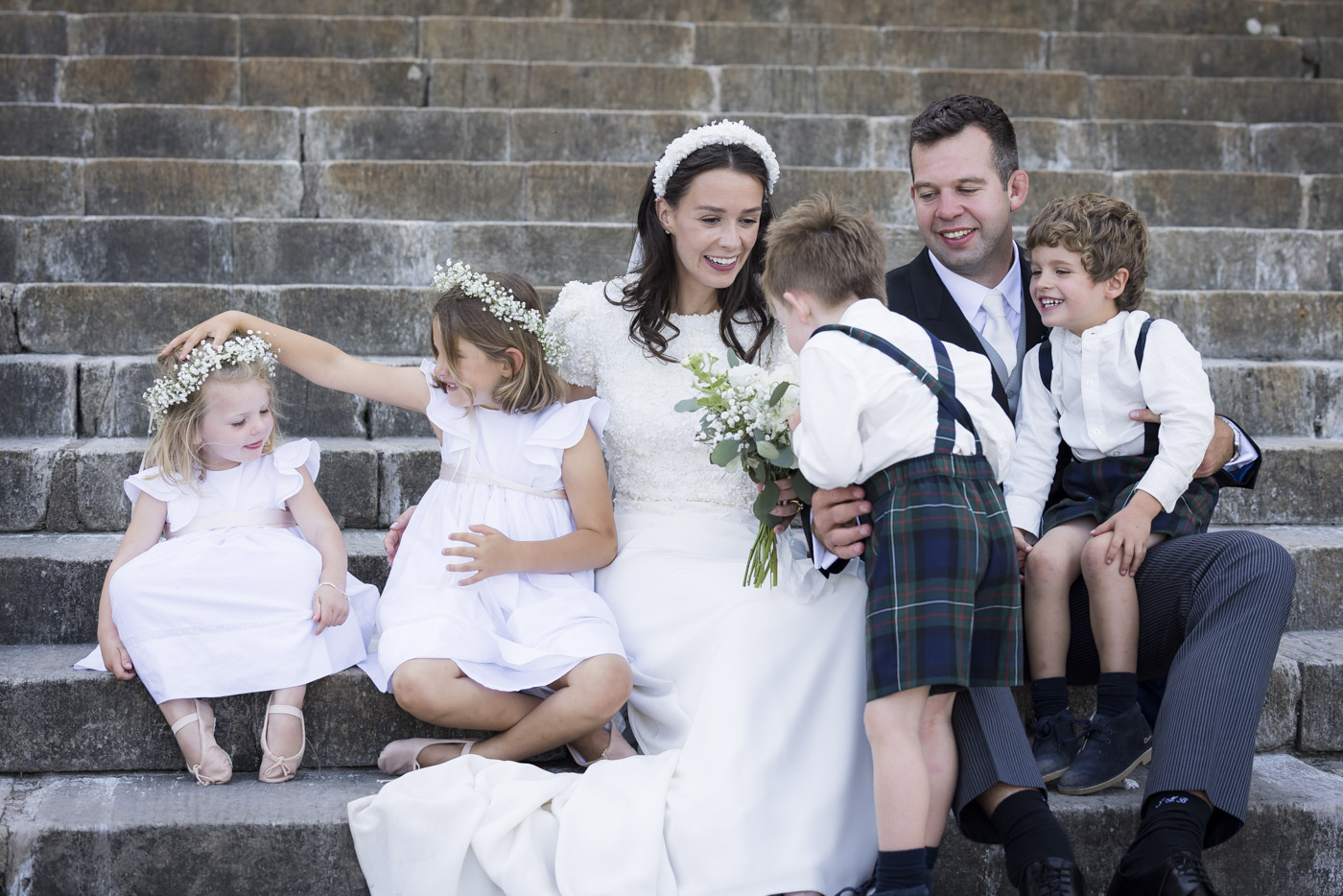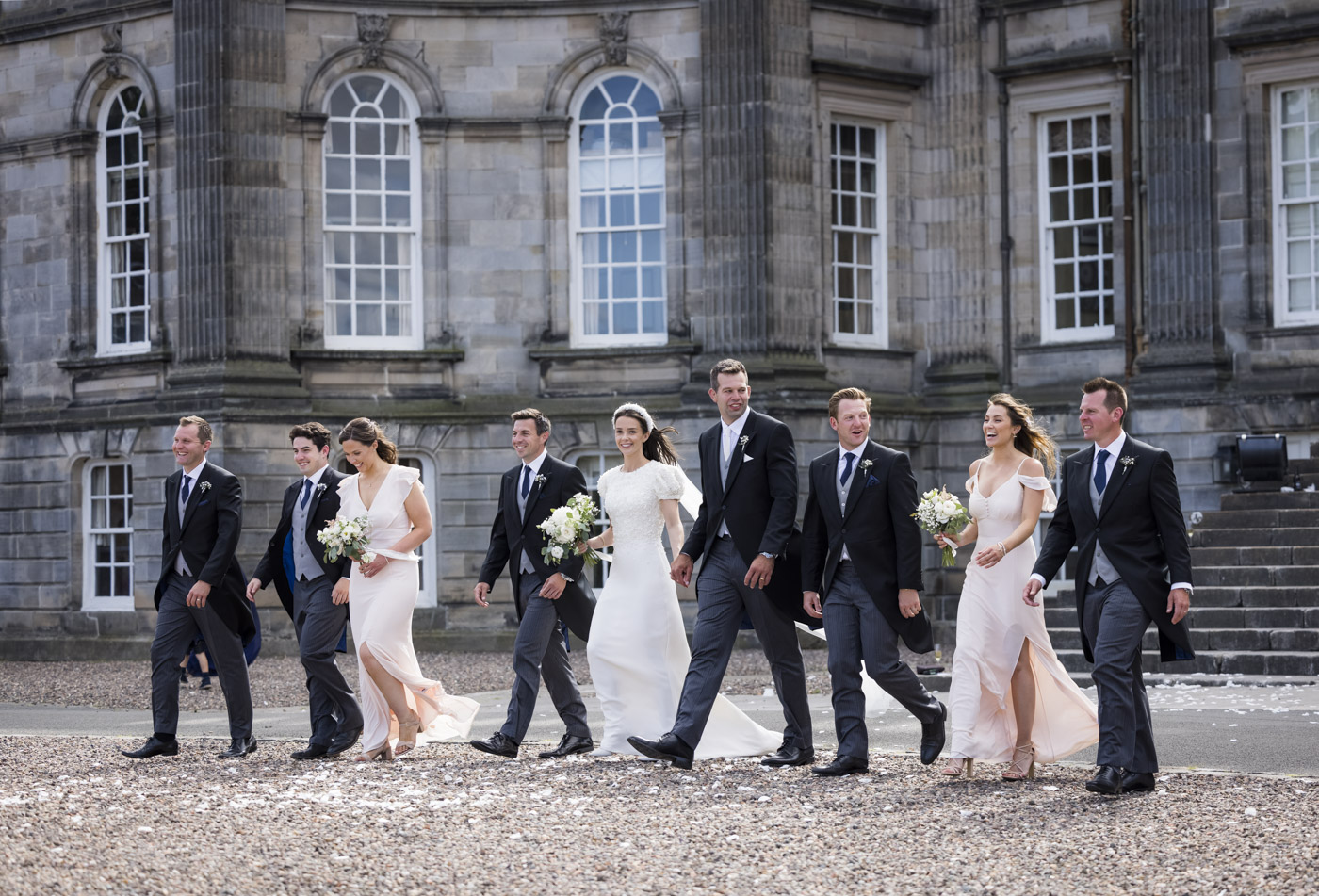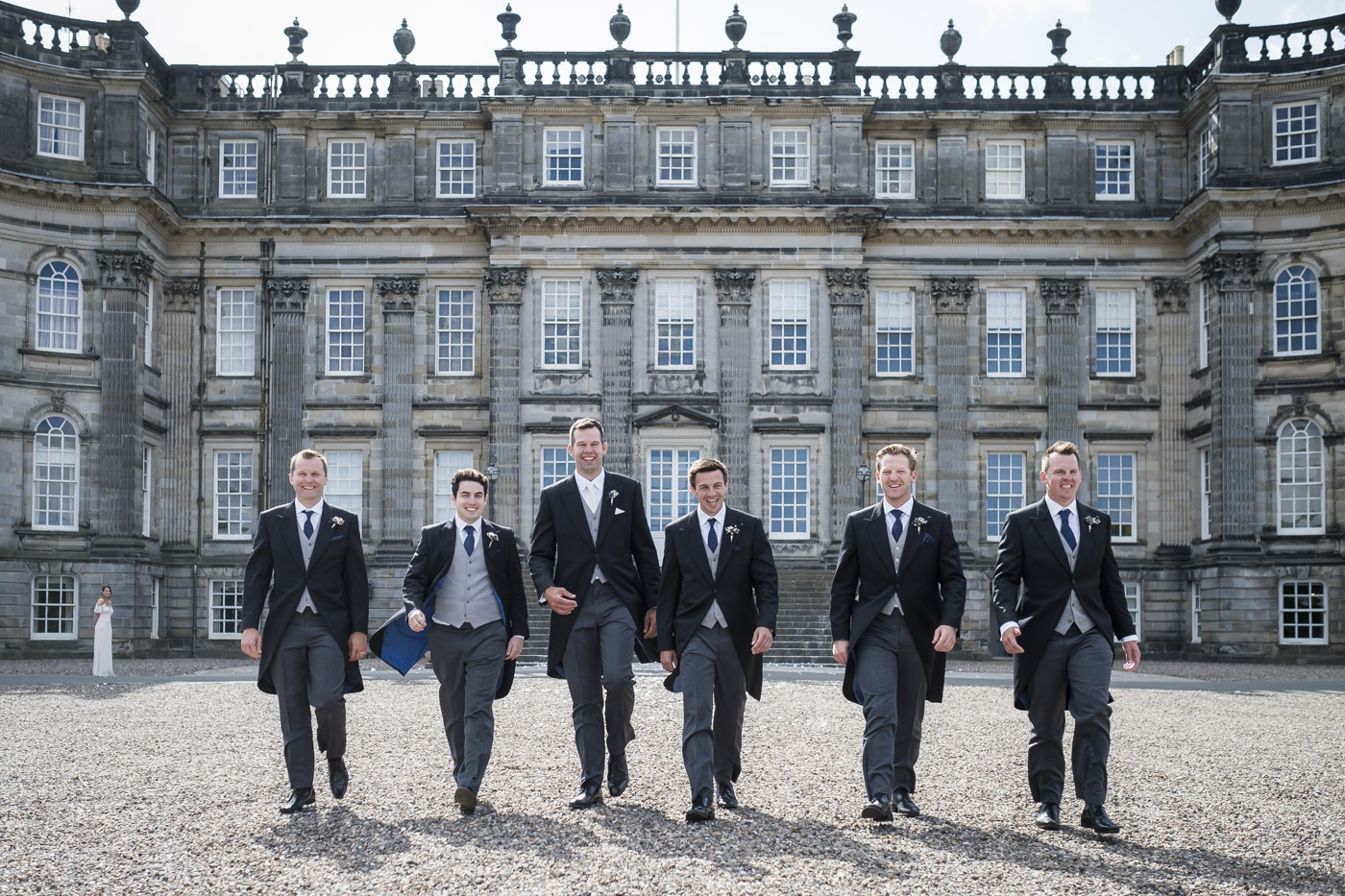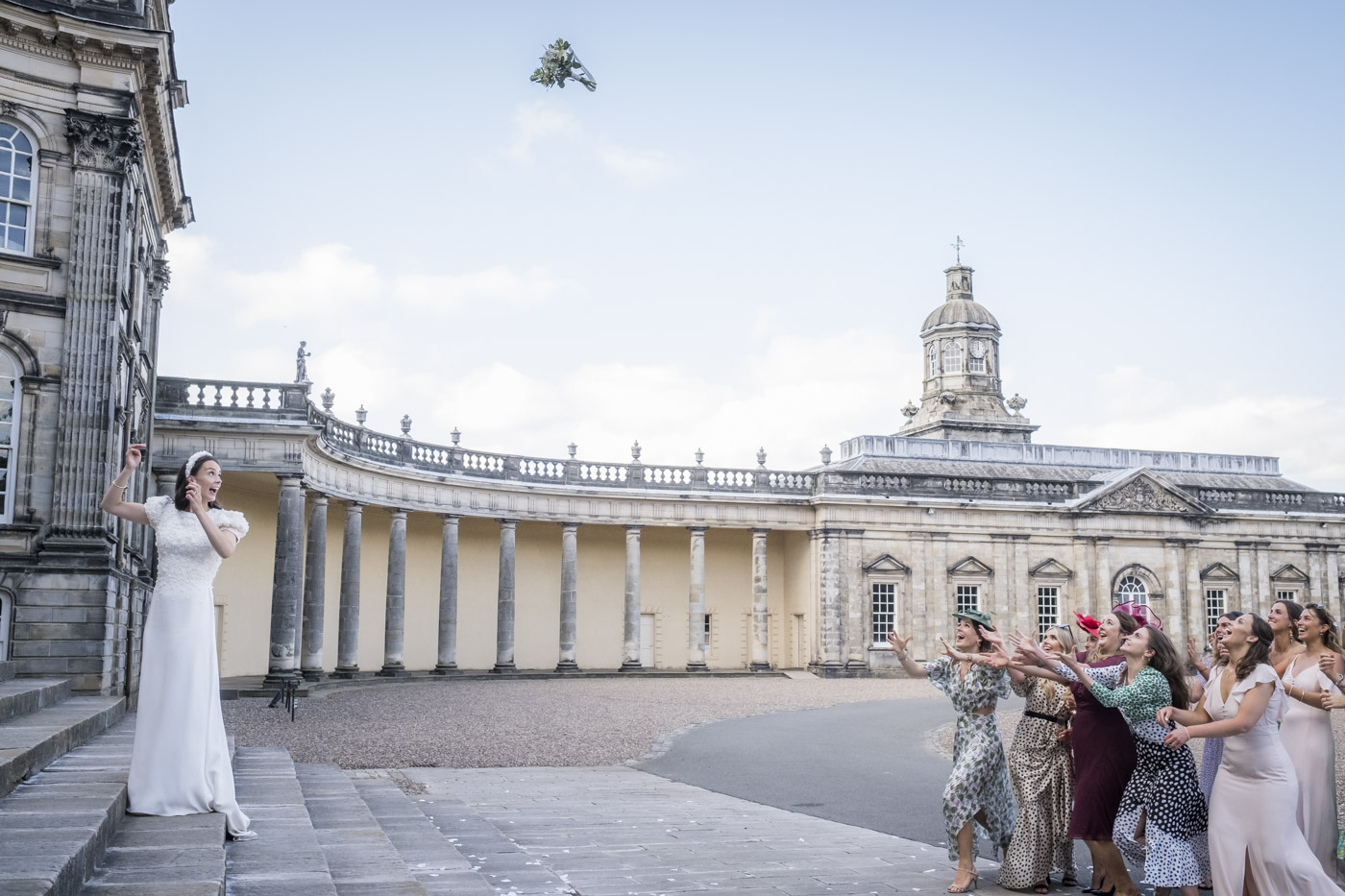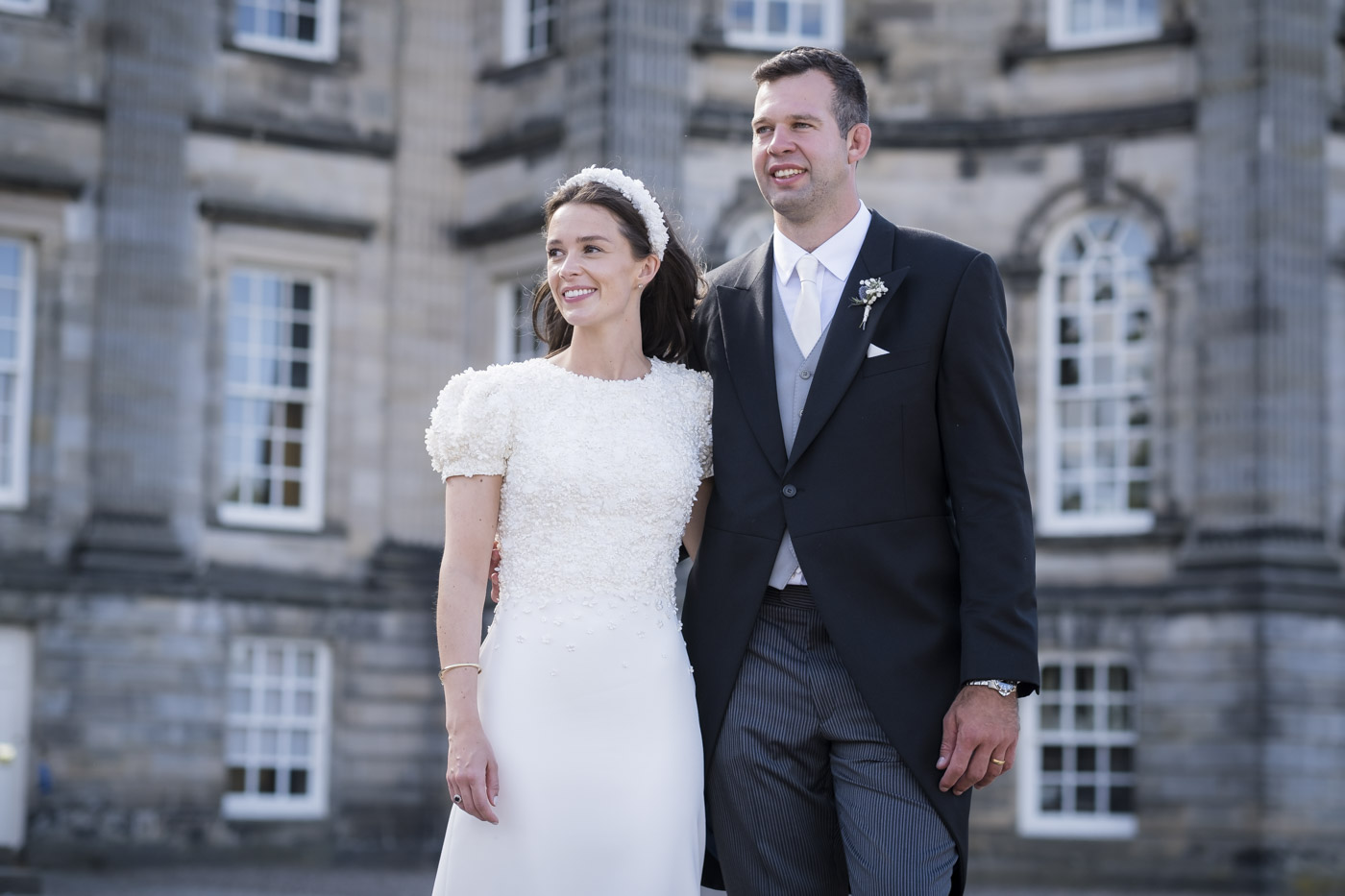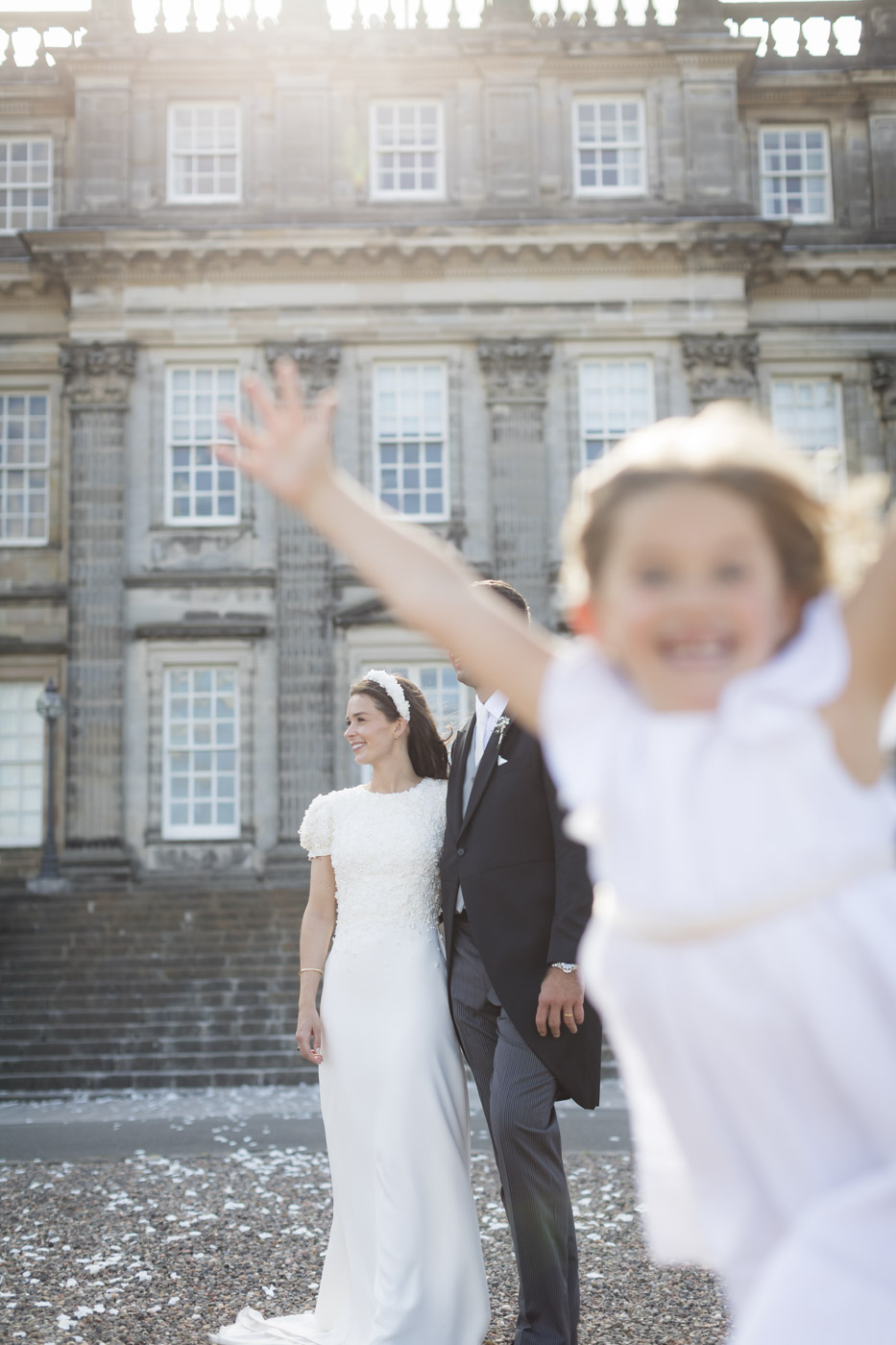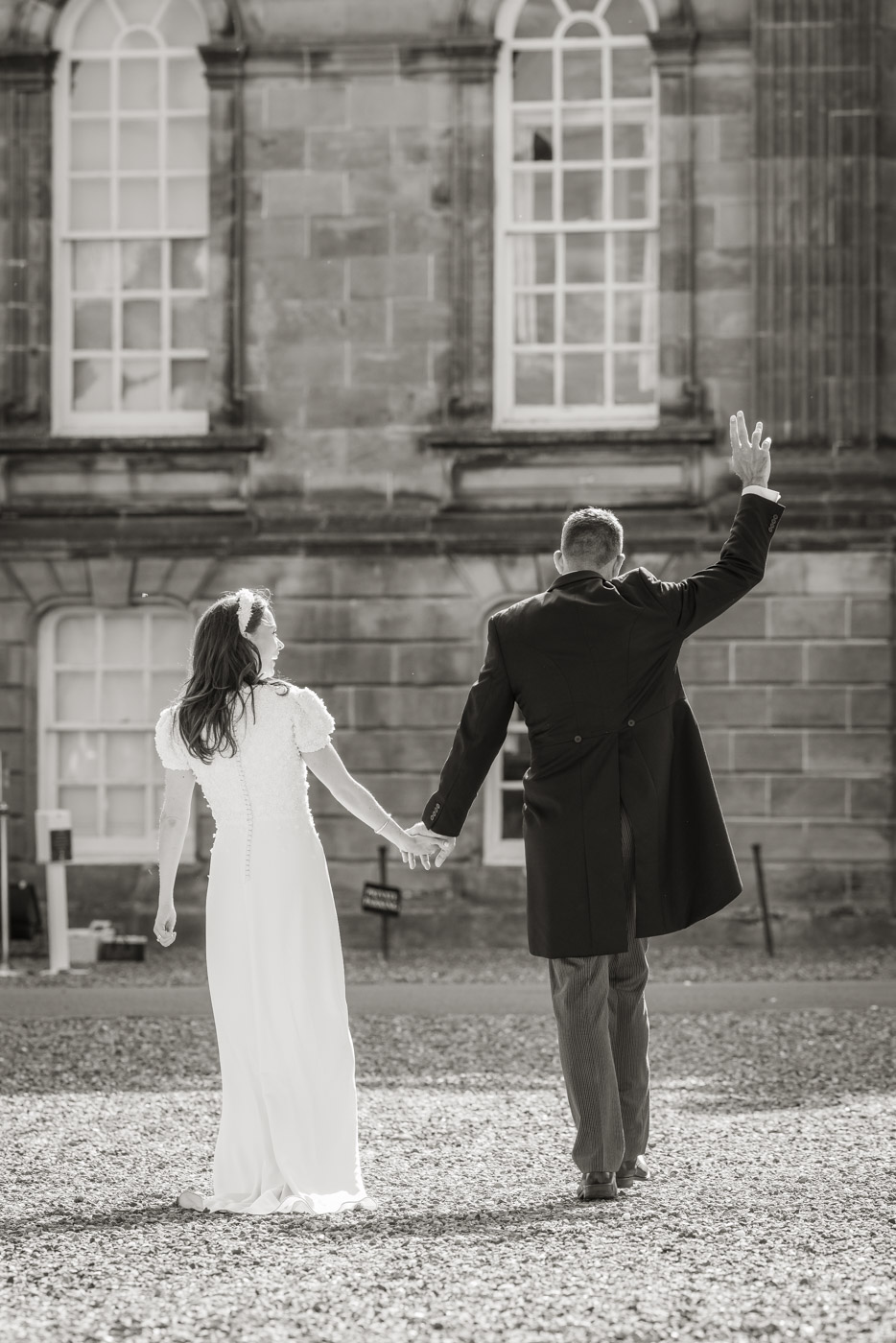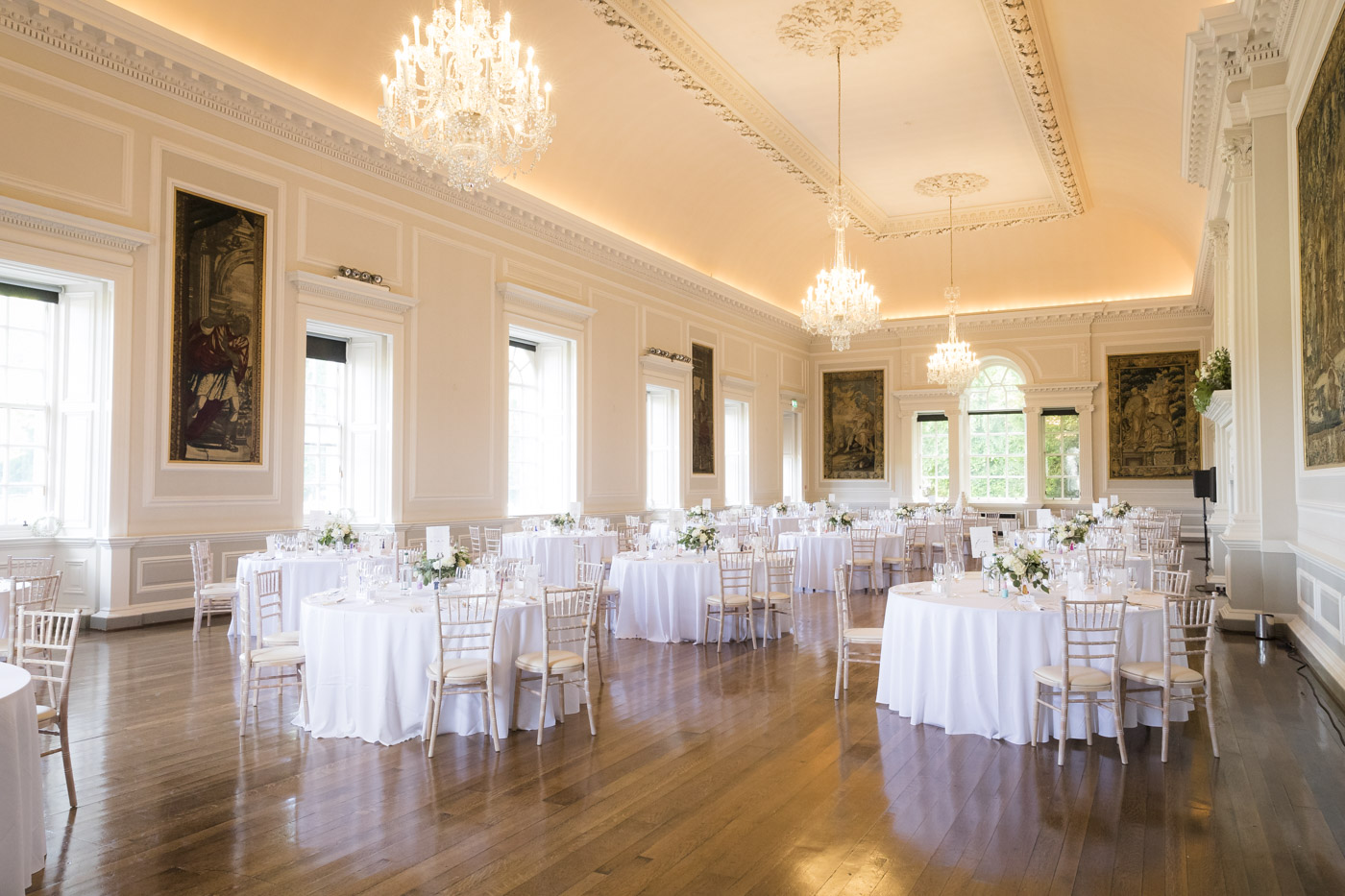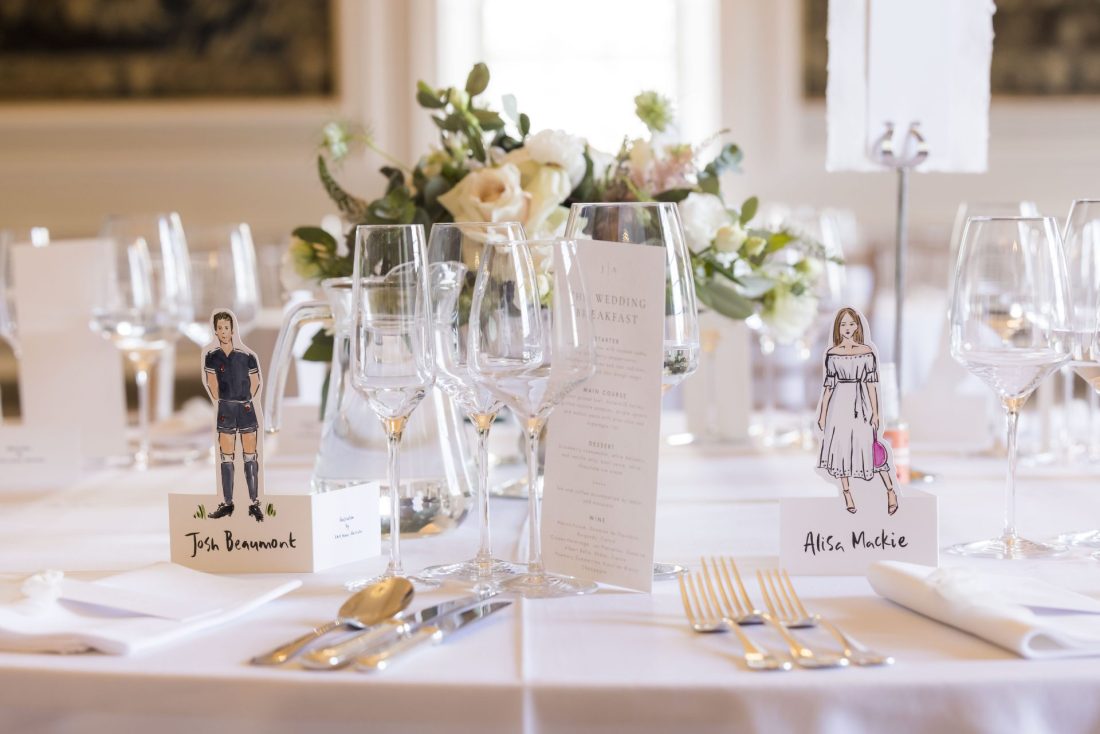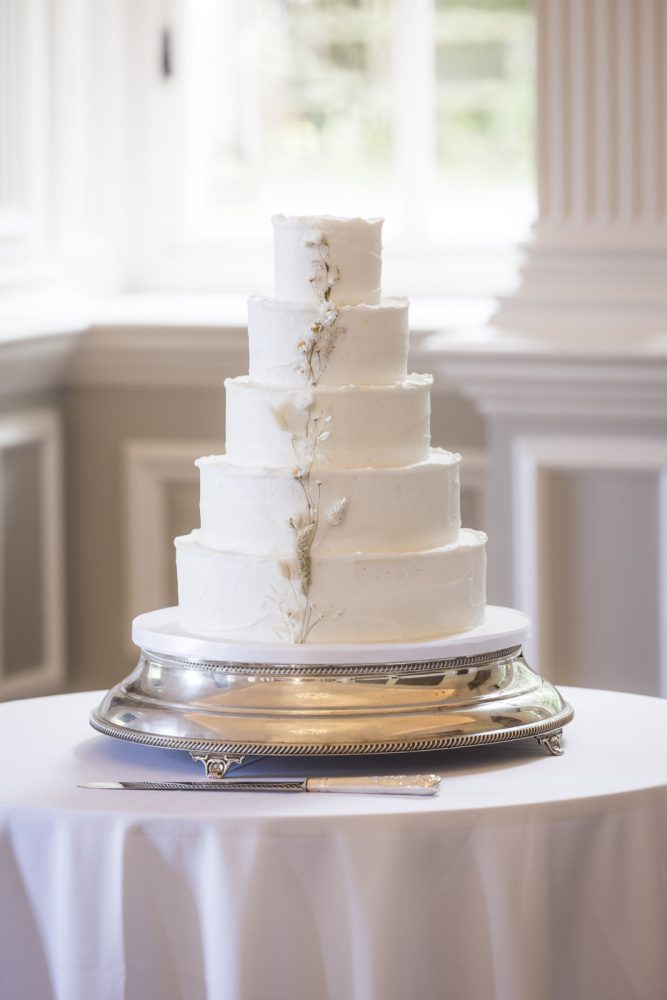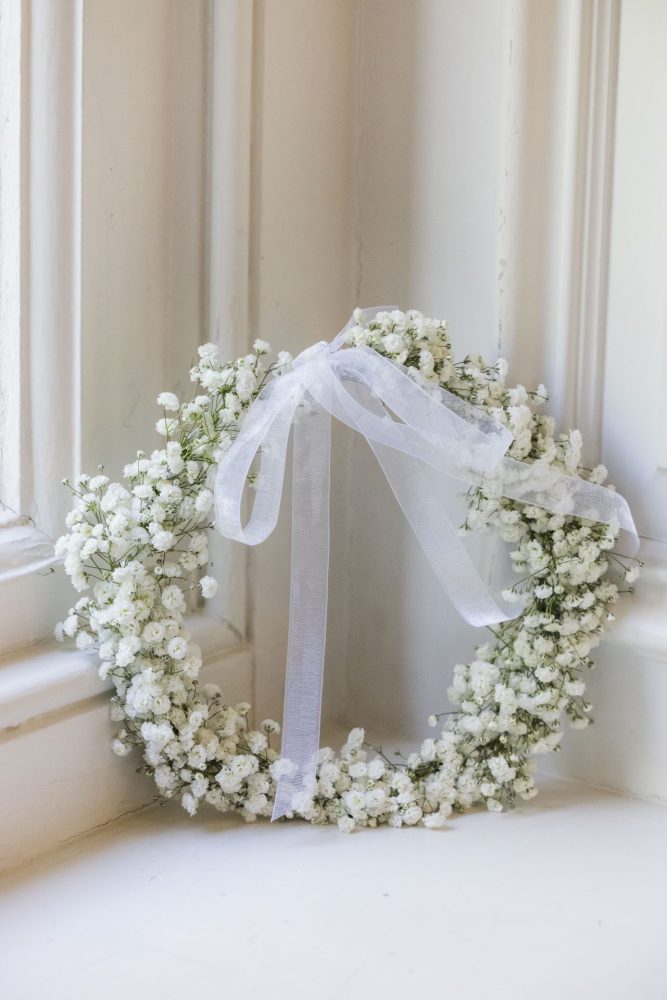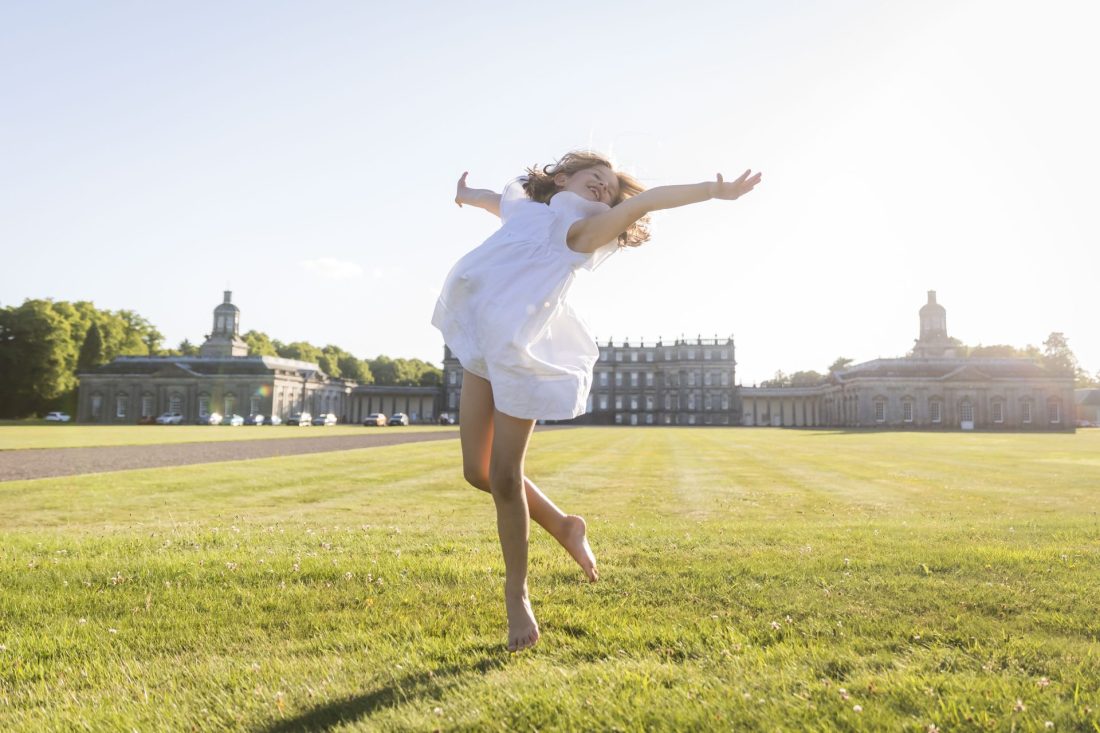 When Covid restrictions dictate that no dancing can take place indoors, then why not just take the dance floor outside??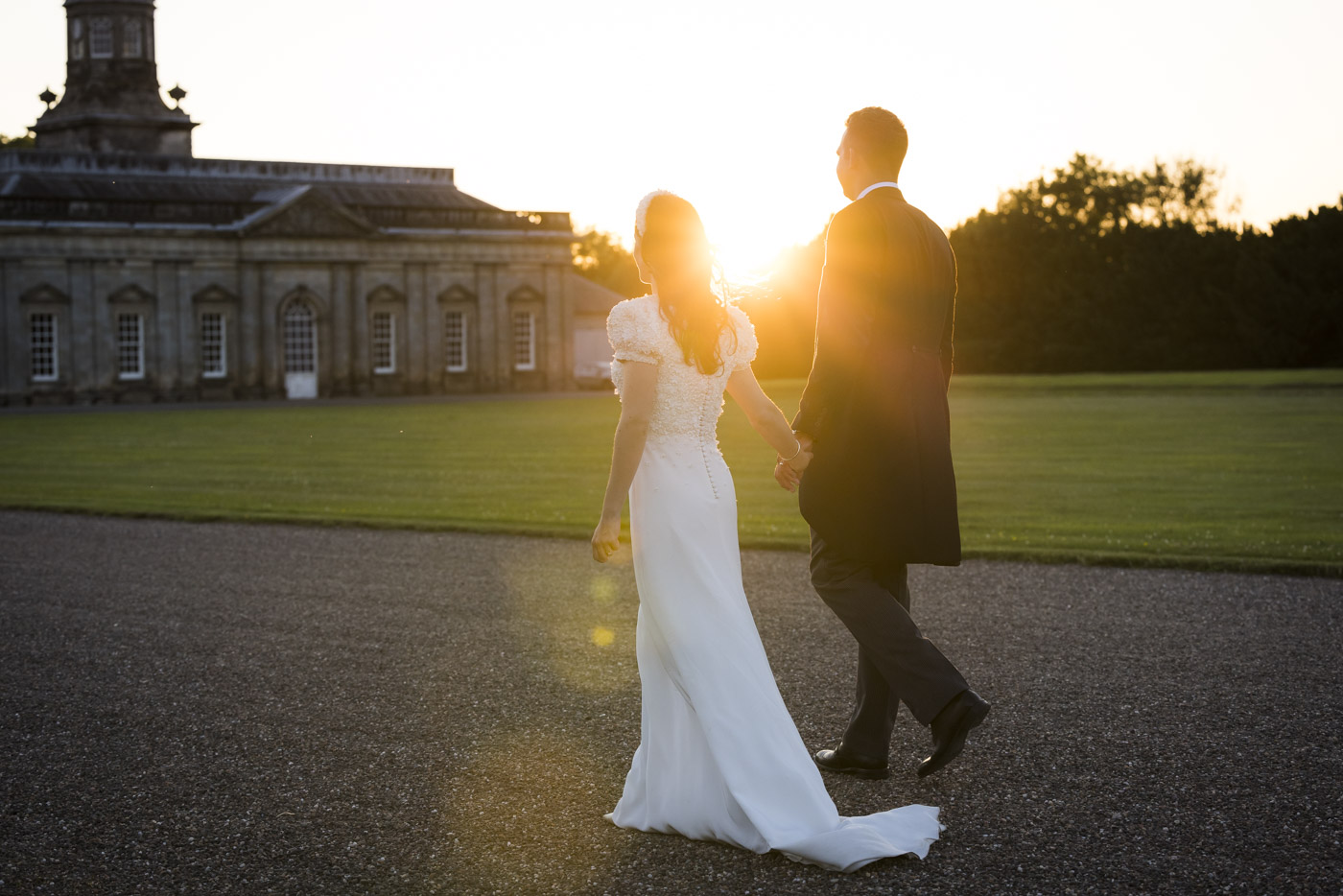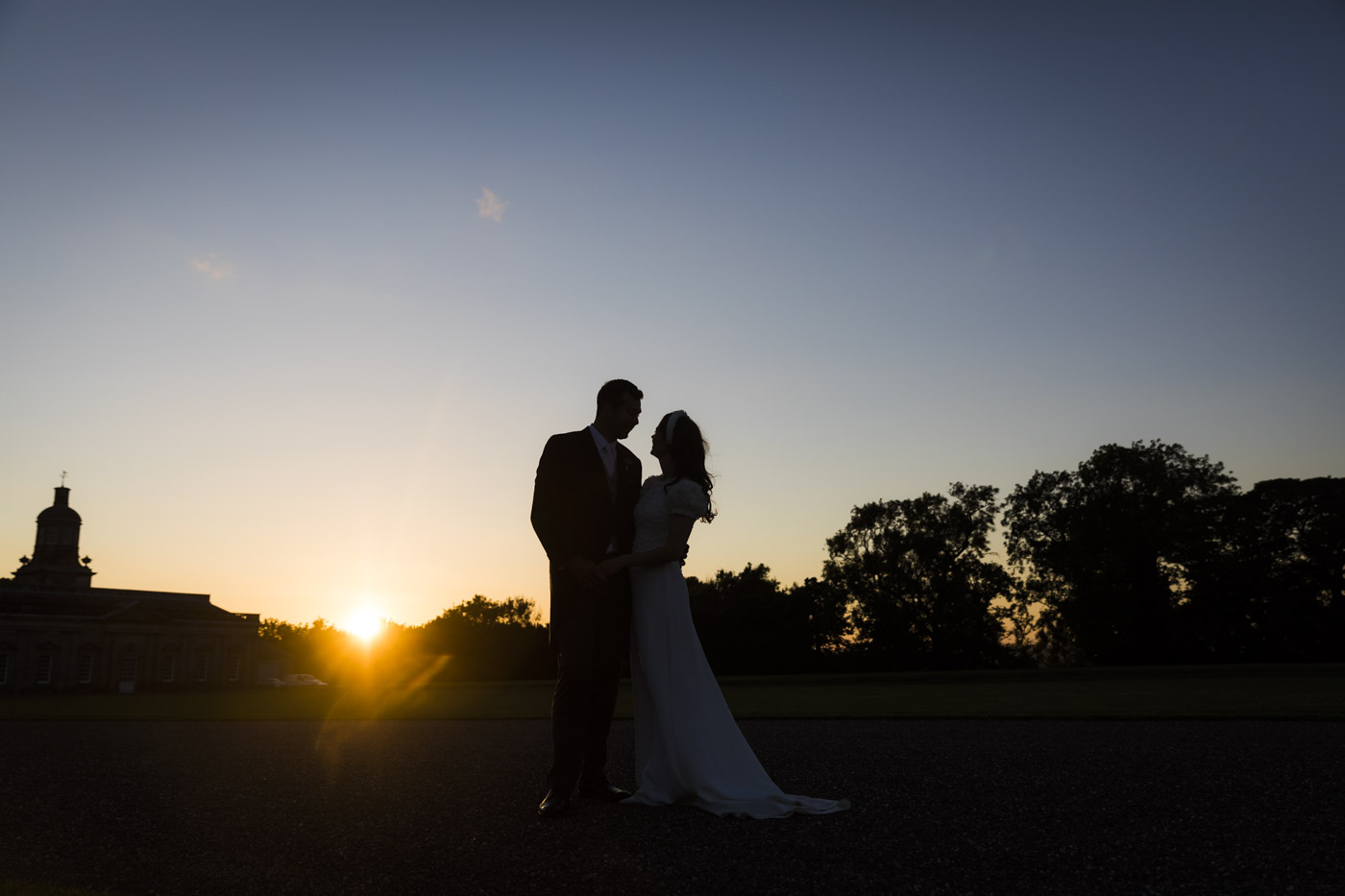 Thank you so much Ailsa and Josh for letting us be part of your amazing day. You truly managed to create the most fantastic day in the midst of a covid nightmare. 
Ailsa and Josh's Wedding Suppliers included: