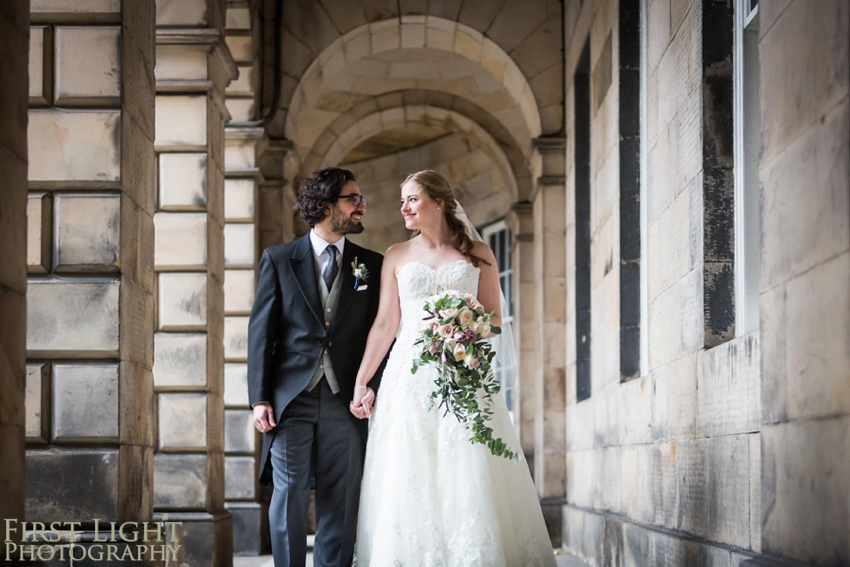 Oh, this most beautiful Signet Library wedding is without a doubt the best wedding I've photographed this year! (Not just because it's our first wedding this year…). Photographing weddings at the Signet Library is always a treat – it's such a stunning venue with beautiful rooms, the gorgeous staircase, amazing big bookcases – and of course the wonderful Royal Mile and gorgeous Georgian architecture all around.
When you then add a beautiful, fun(!) couple (I literally cried with laughter in our pre, gorgeous flowers and a whole list of lovely things to photograph it all comes together to create the most fantastic day to photograph.
Special mentions to Origami Fox and Planet Flowers for their stunning work!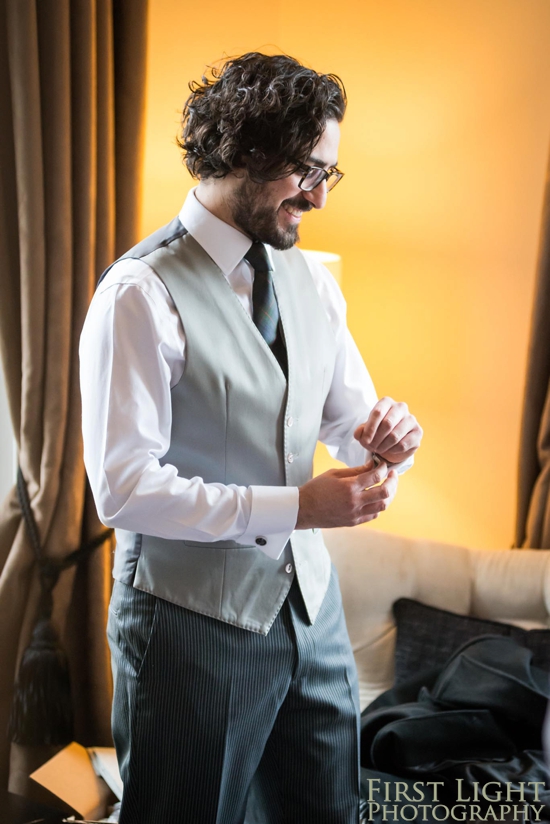 George's personalised cufflinks featured the date of their wedding.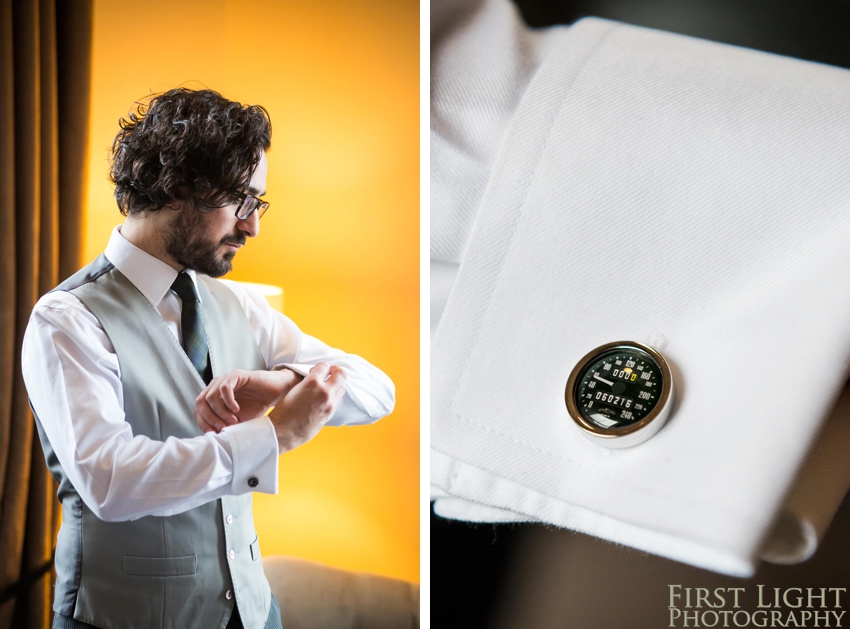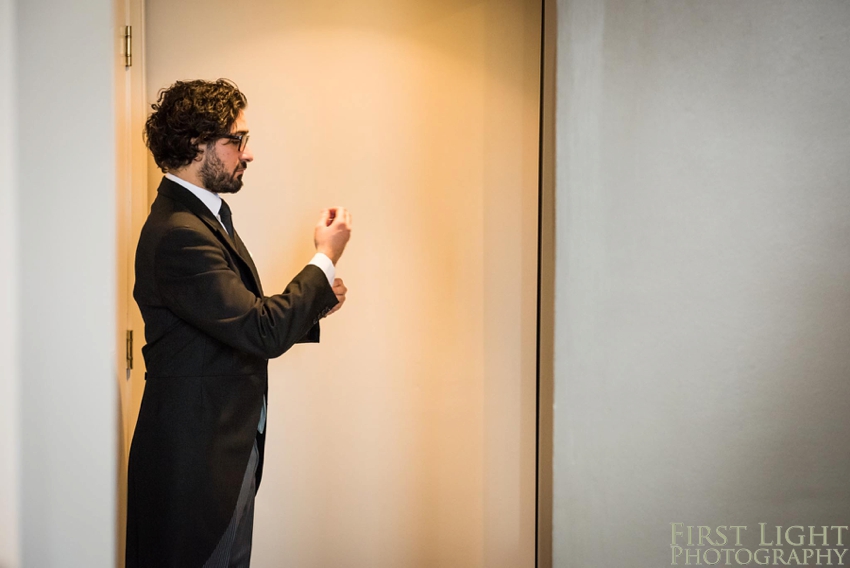 Groomsmen gifts: Harris Tweed hip flasks!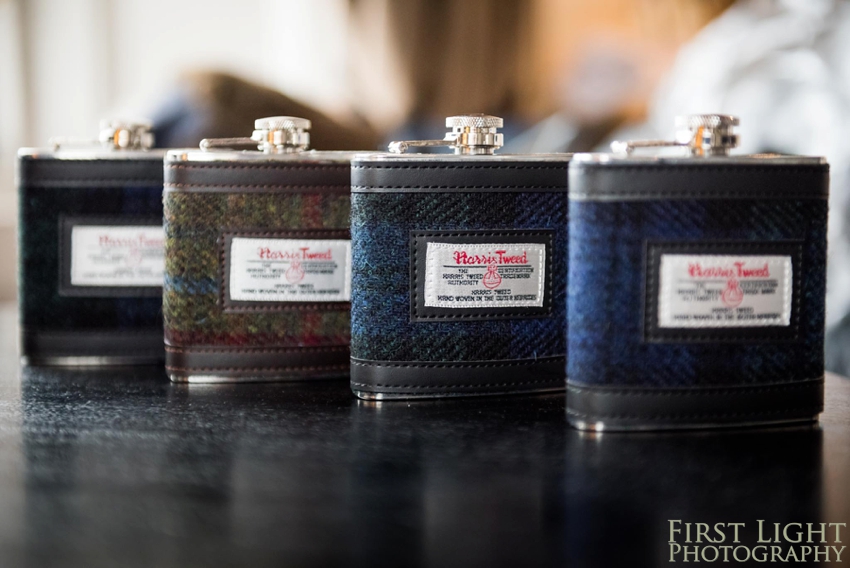 I'm mildly obsessed with buttonholes, and these gorgeous ones with white roses, thistles, white heather and brunia berries by Planet Flowers were just stunning.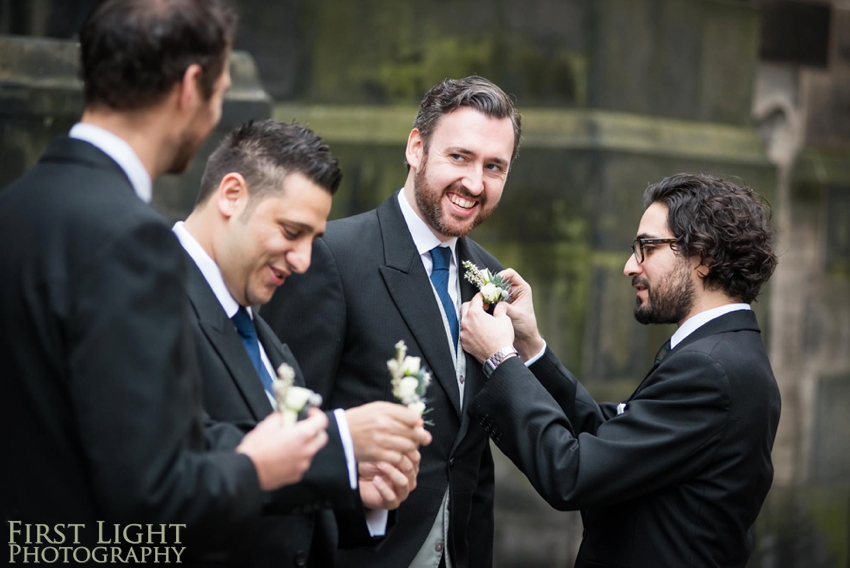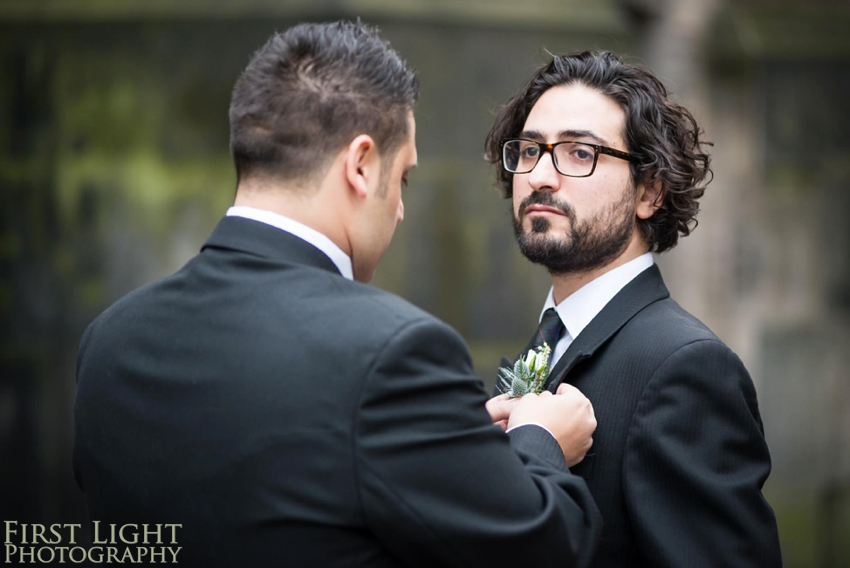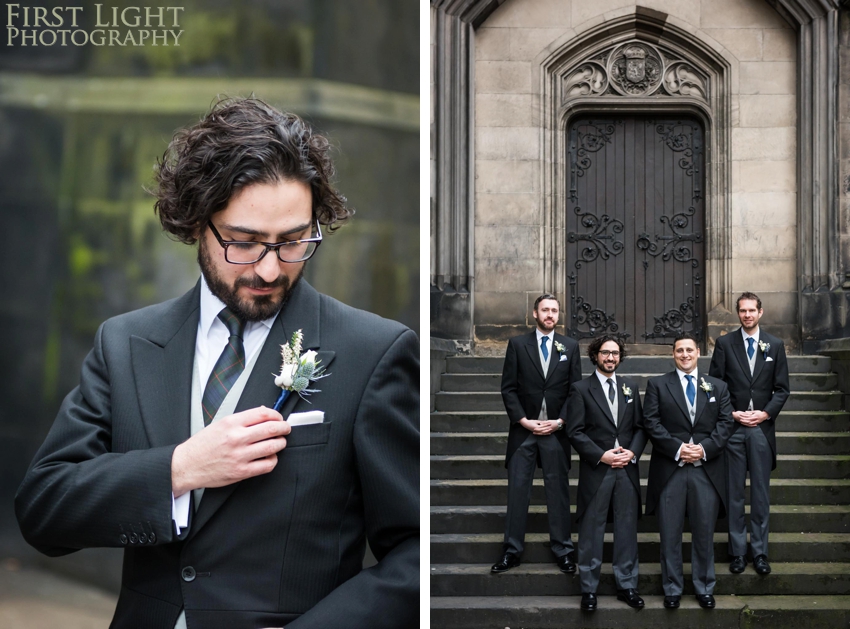 Meanwhile, team "Bride" were getting ready nearby, with maids, flowergirls and family all bringing a happy energy to the morning.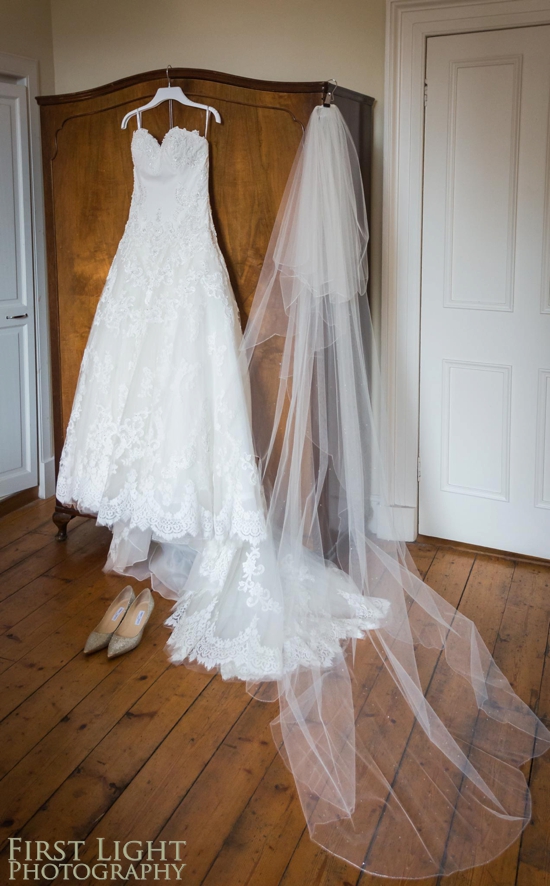 Laura had arranged beautiful bracelets as gifts for all her bridesmaids.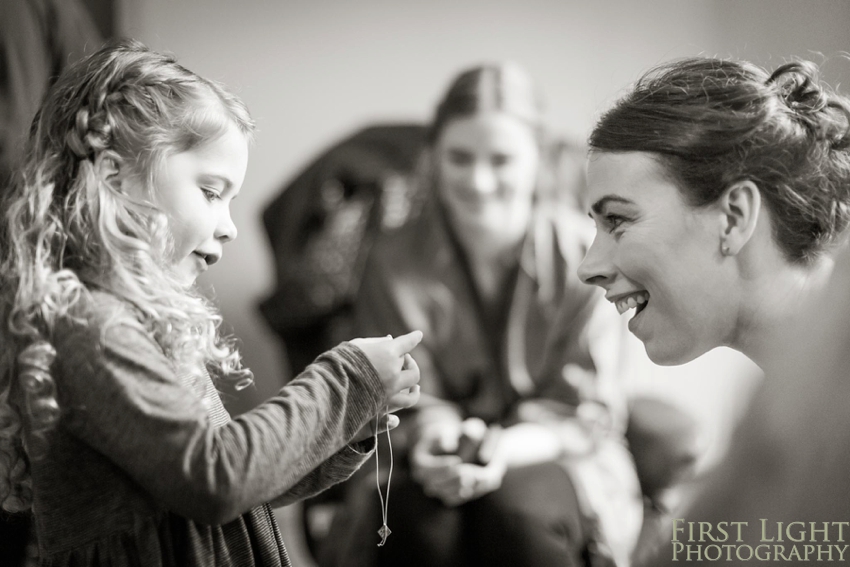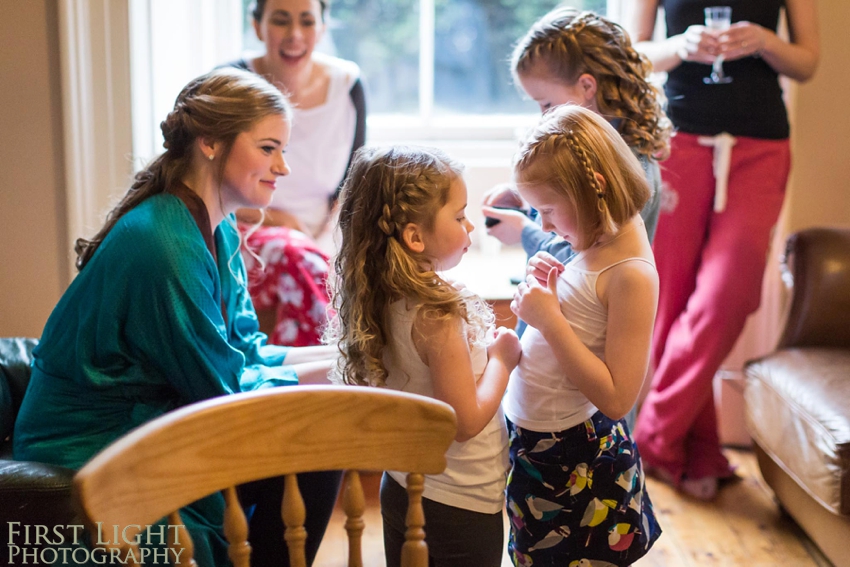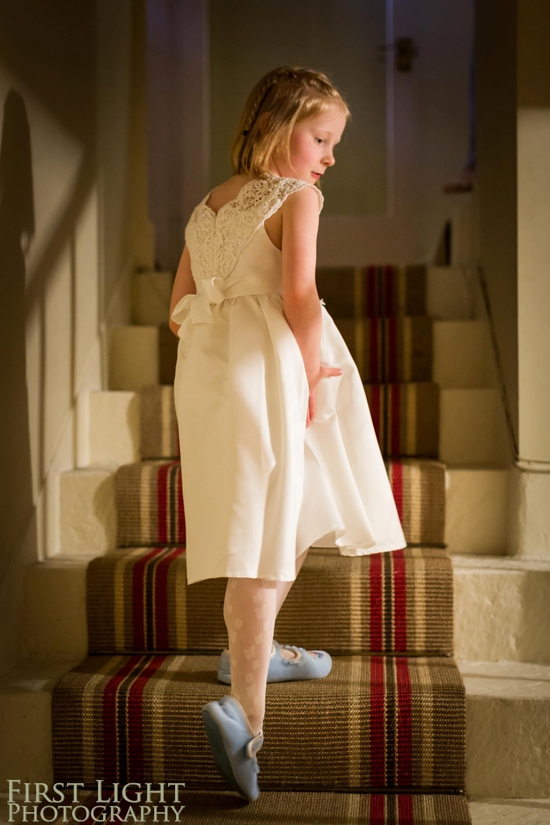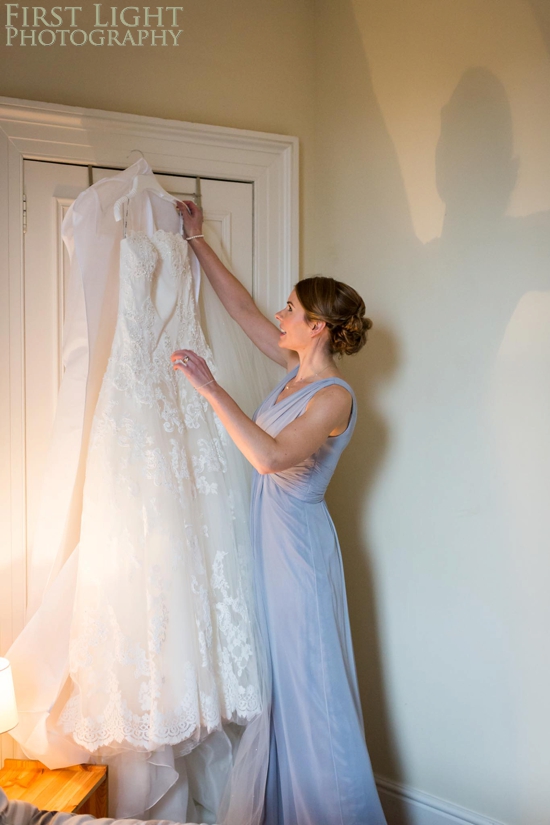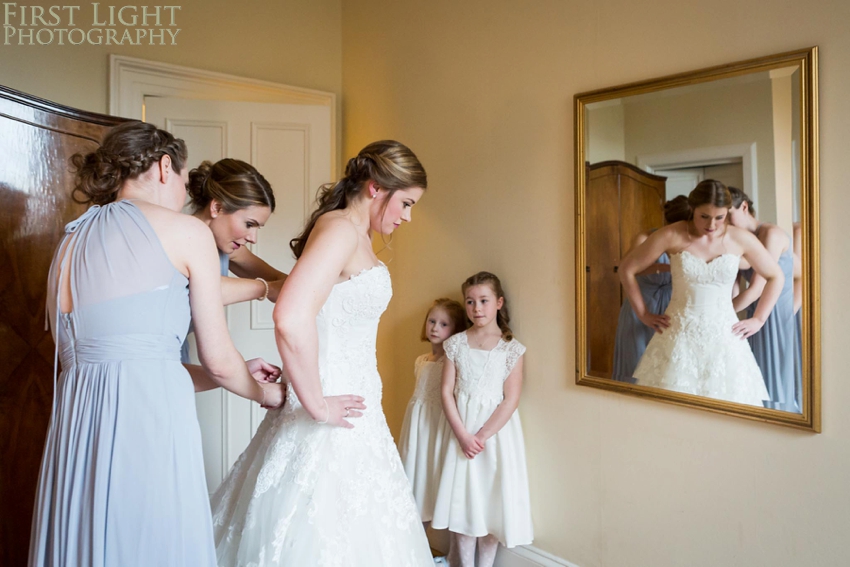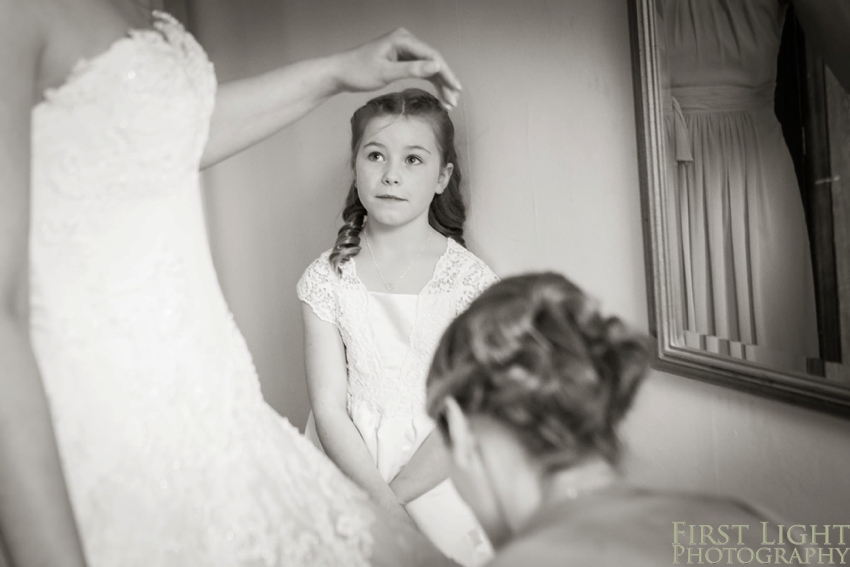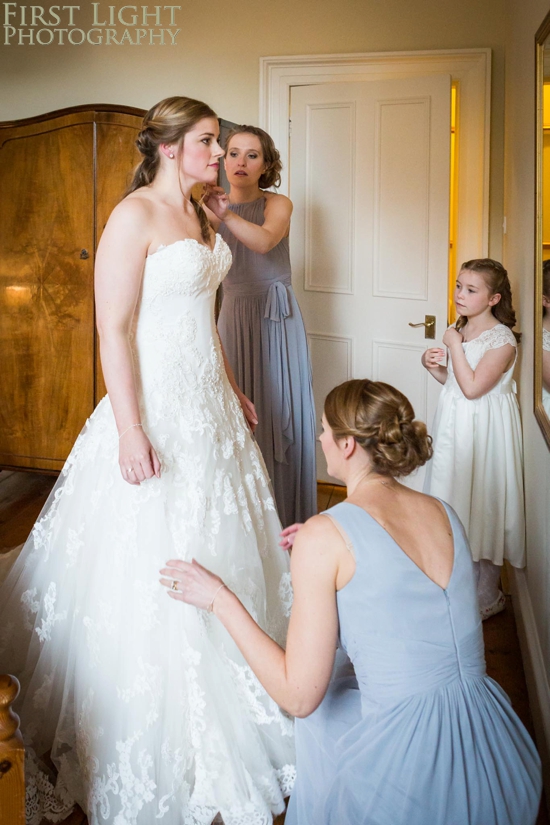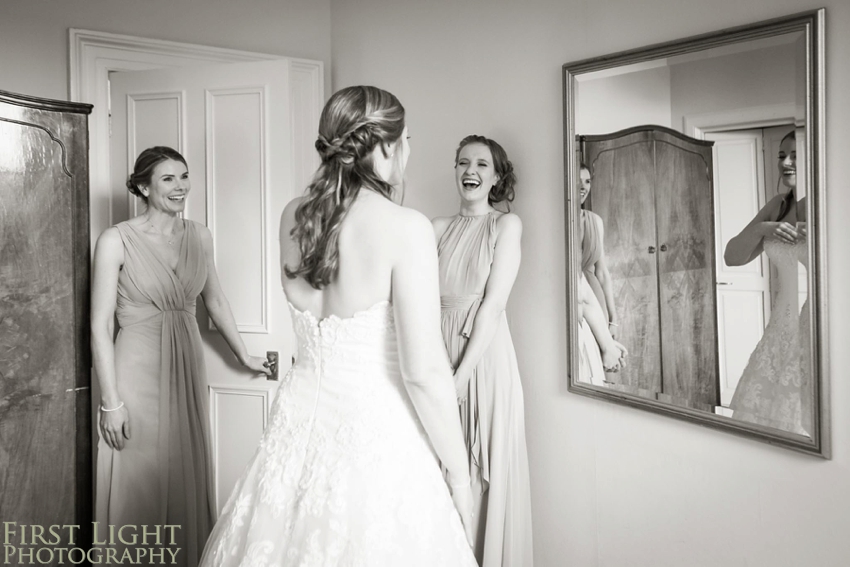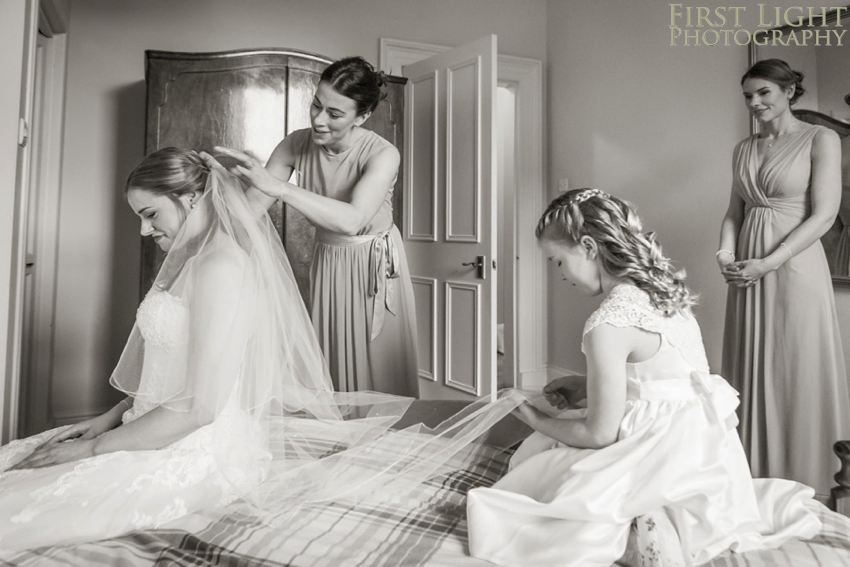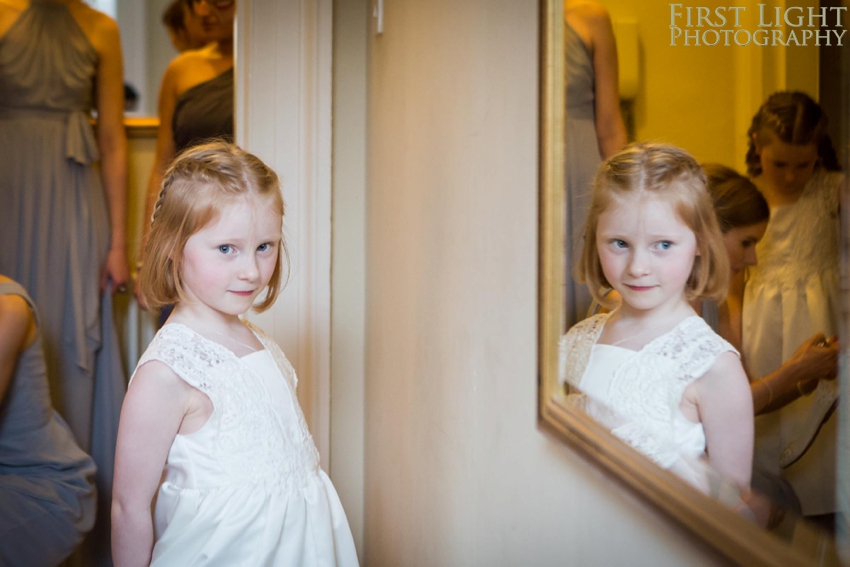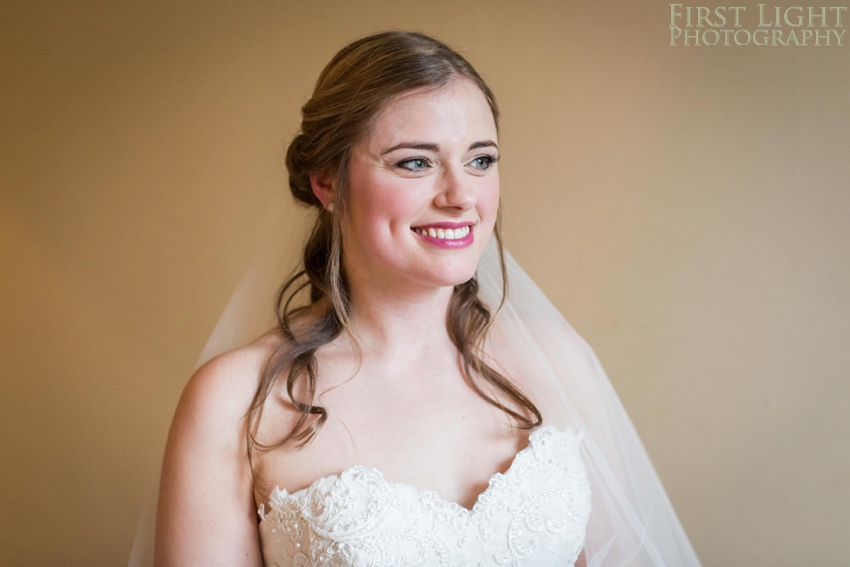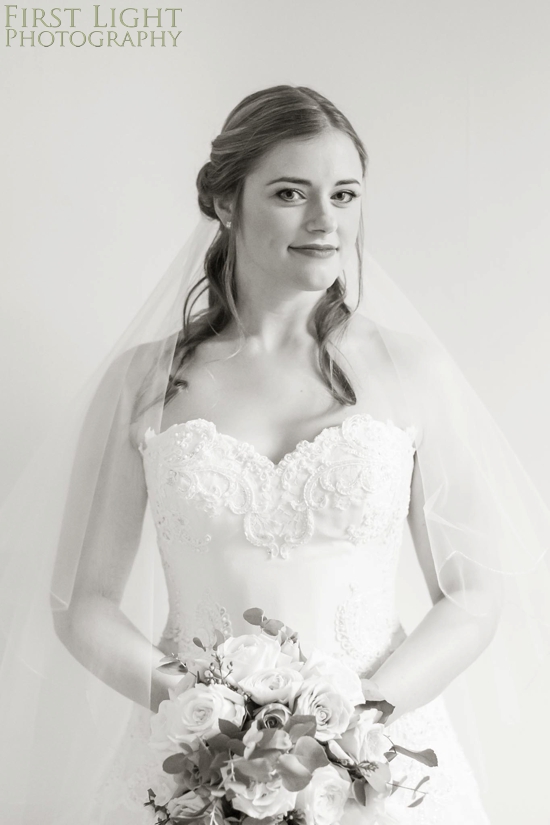 LOVED the mismatched bridesmaids dresses! So so pretty!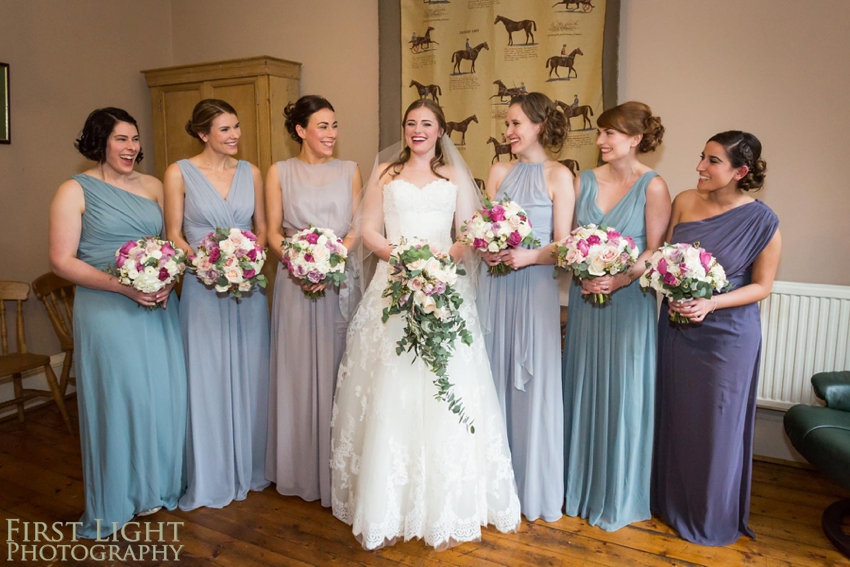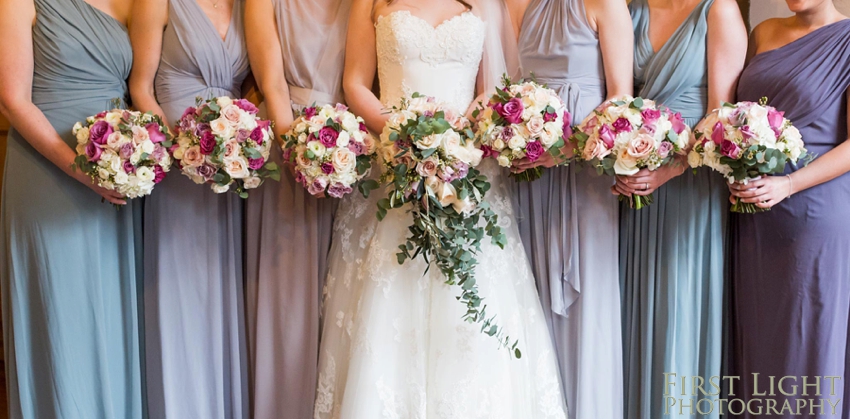 At Signet Library nerves were being calmed…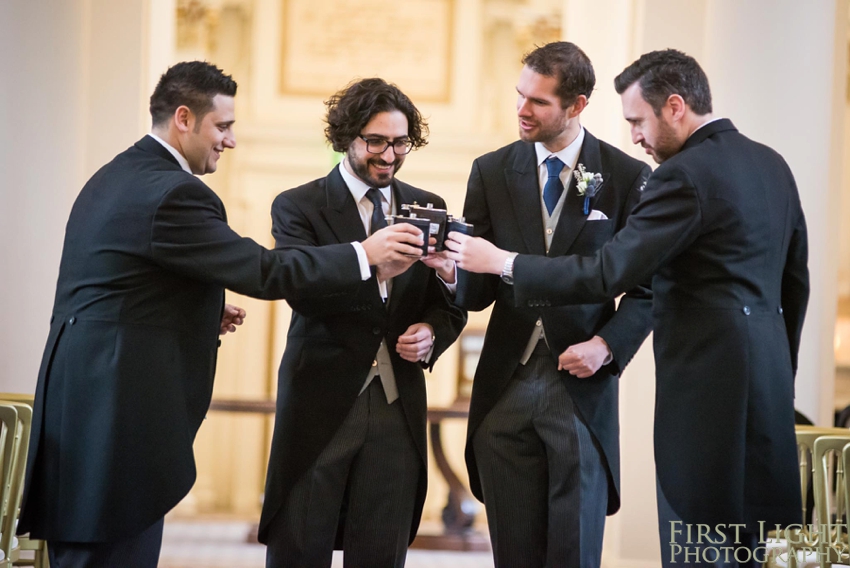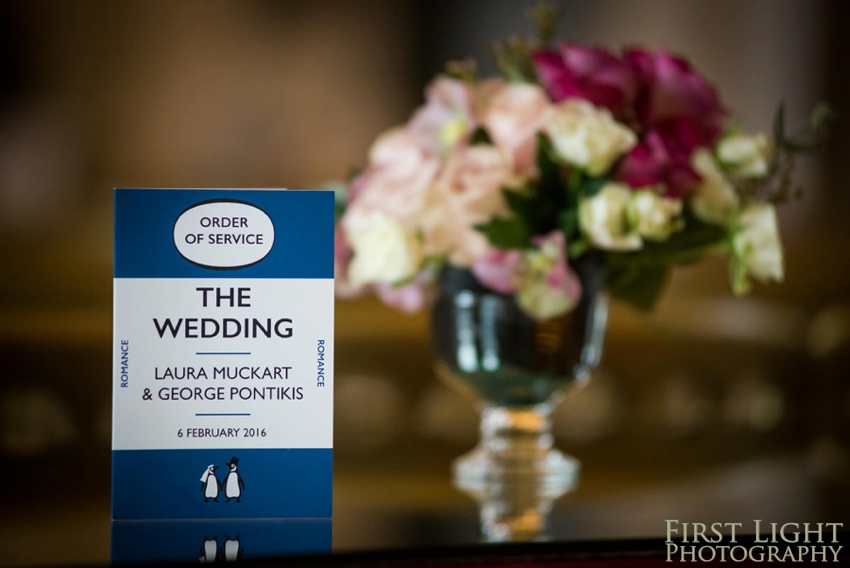 If you are having a wedding in a library, then you must of course have book-themed wedding stationery and floral decorations in books…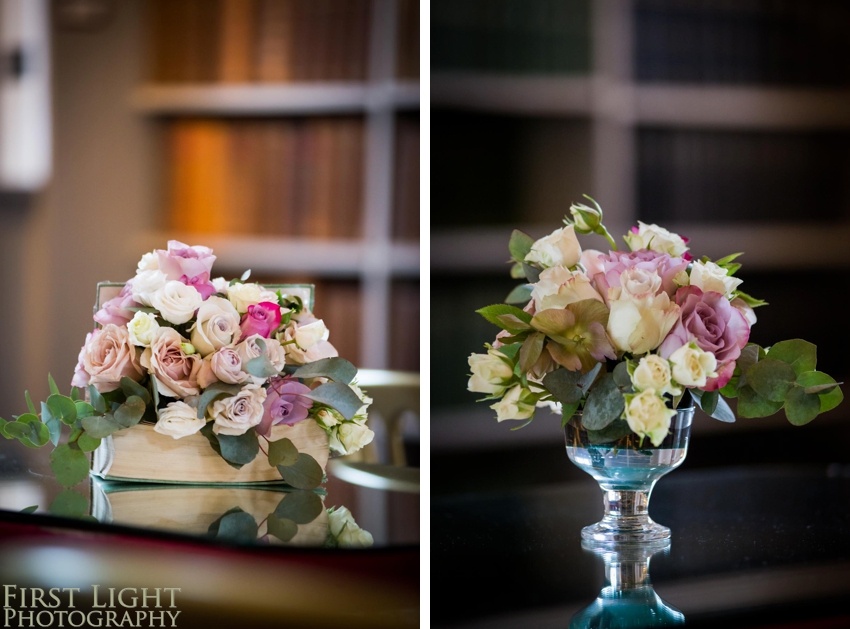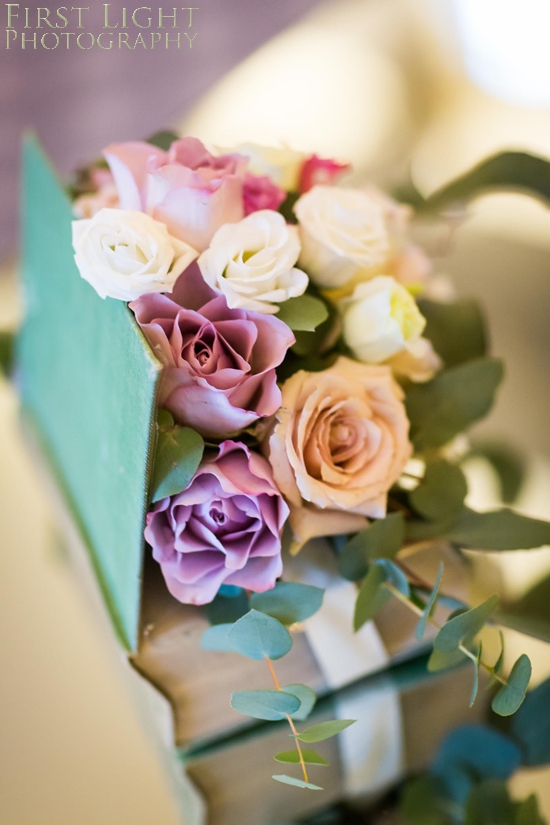 Roses in pretty pastels and fragrant eucalyptus created a gorgeous soft floral look.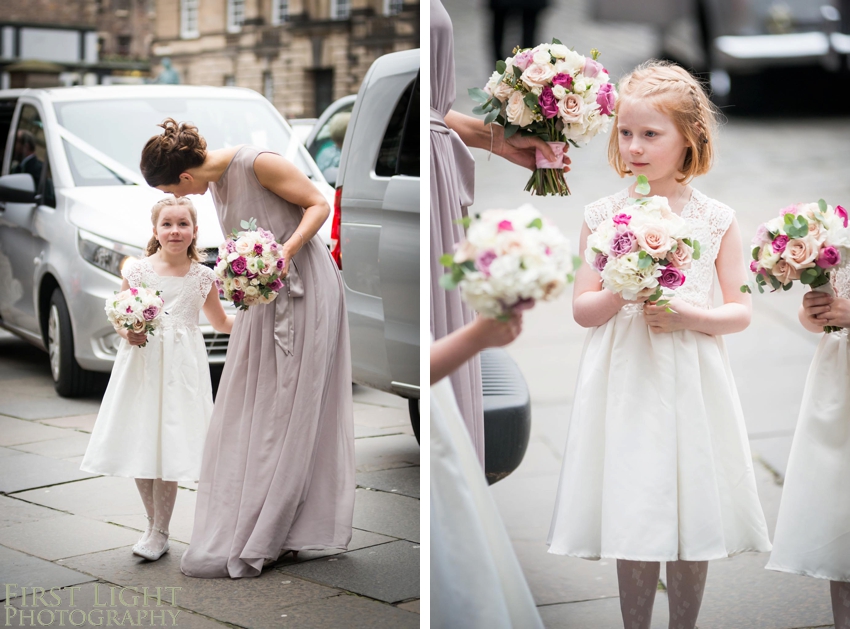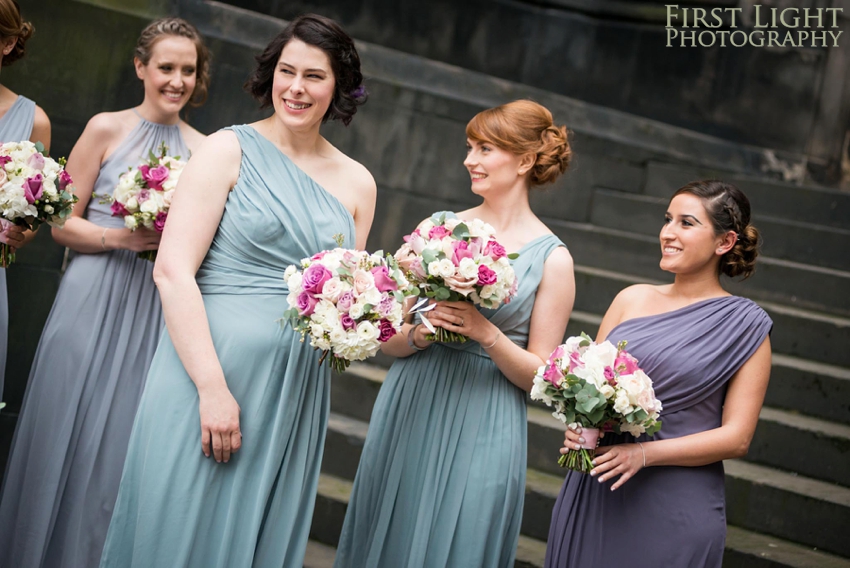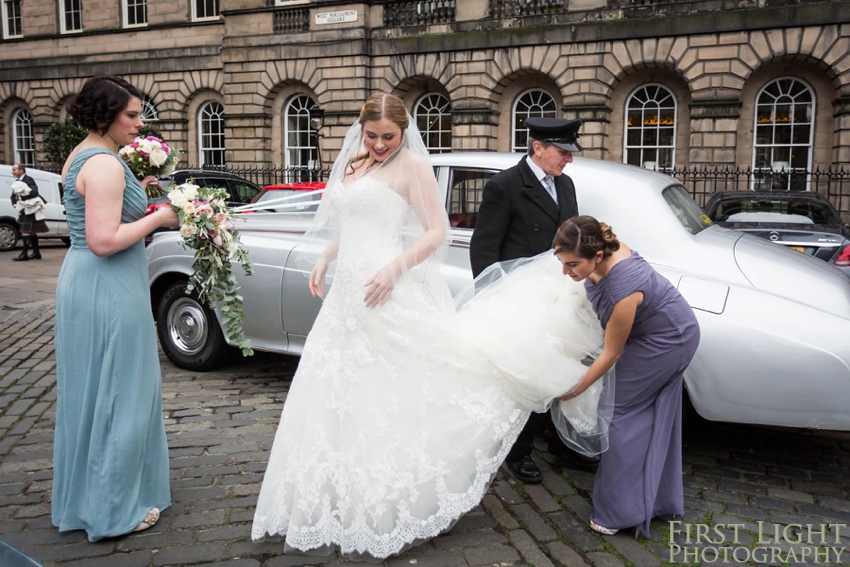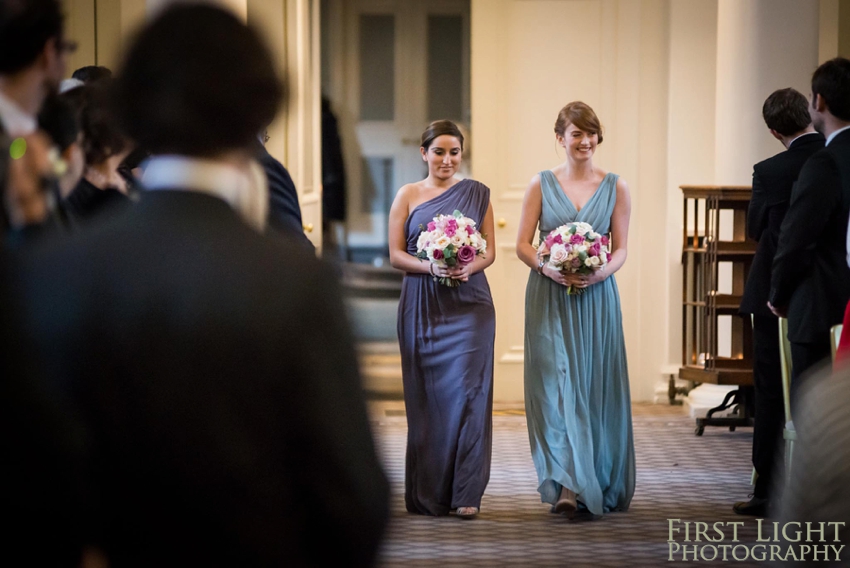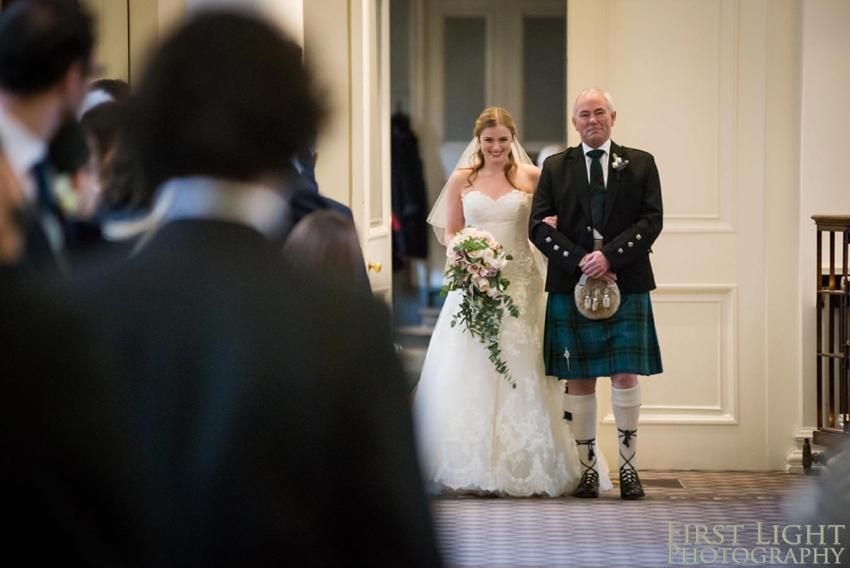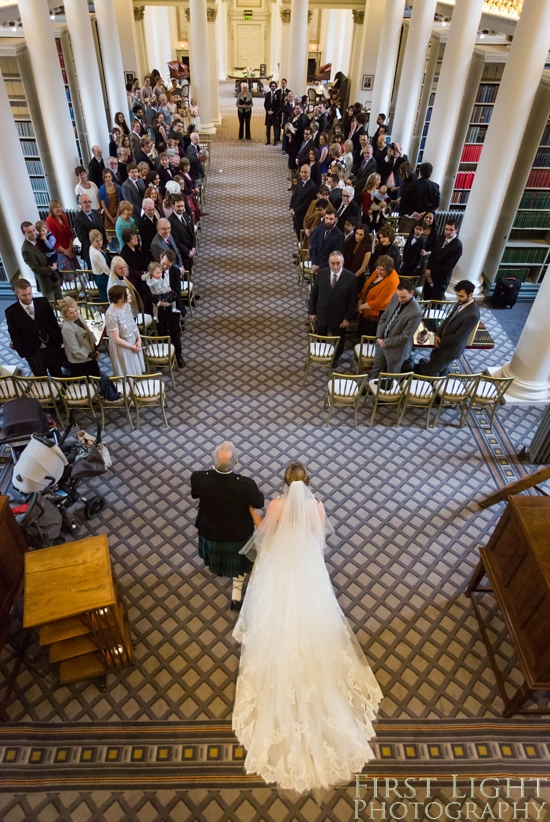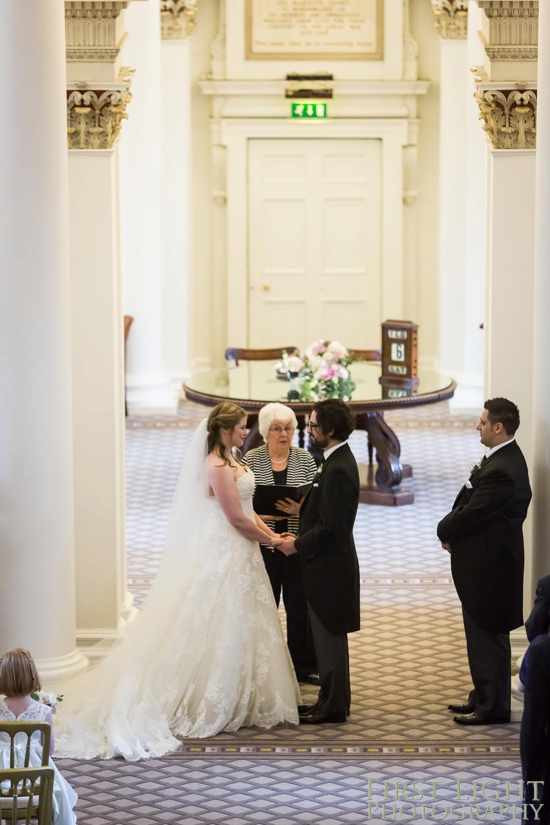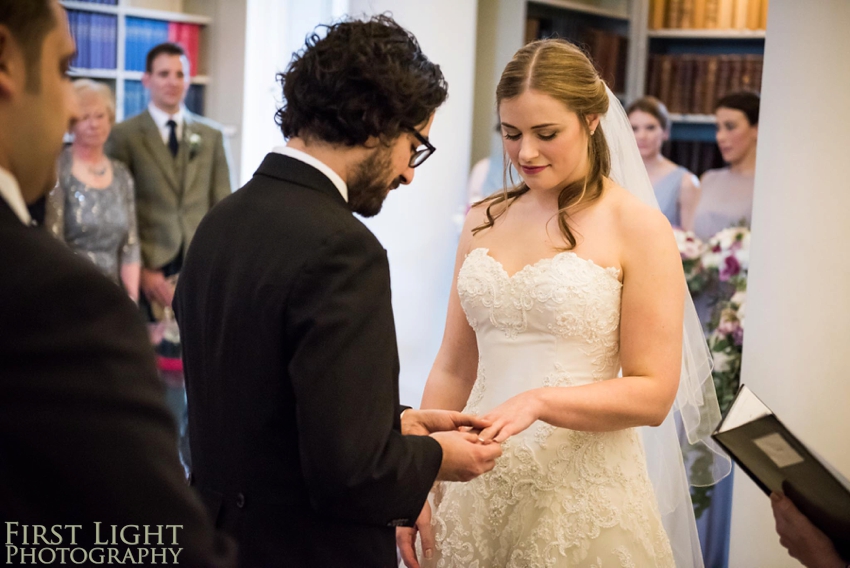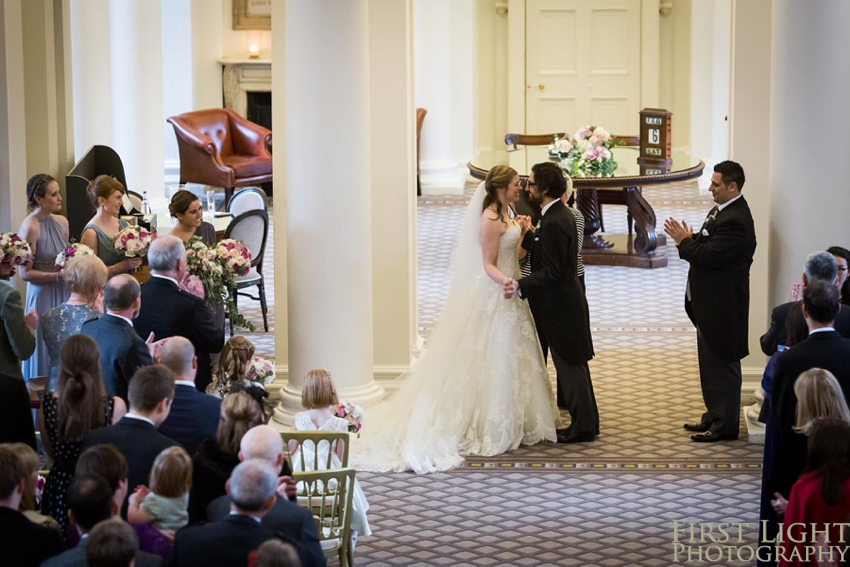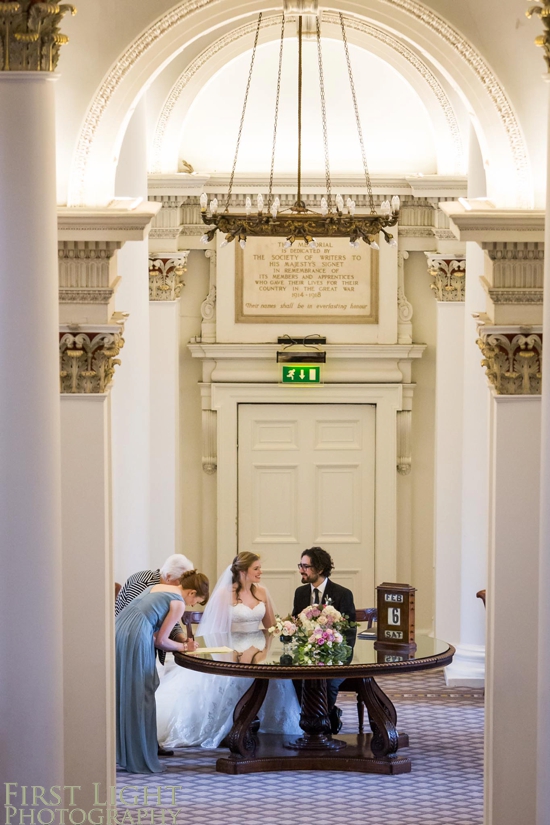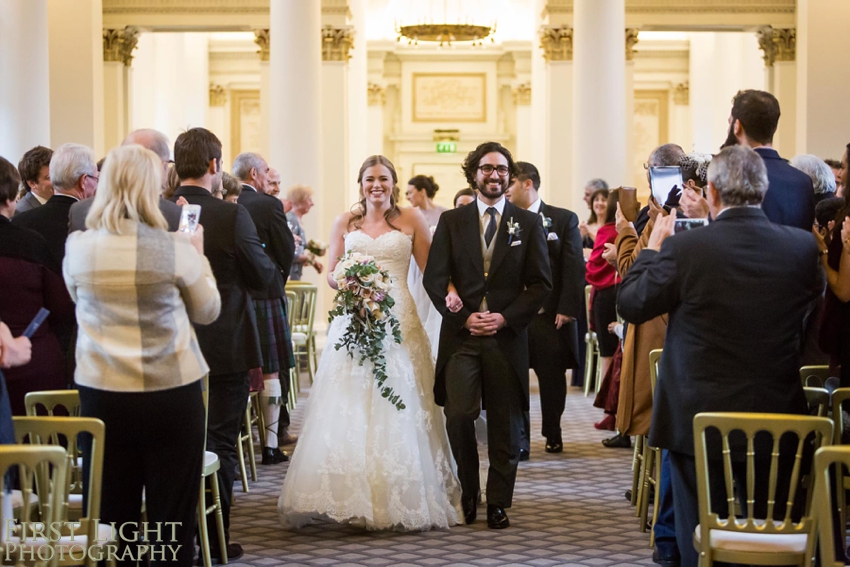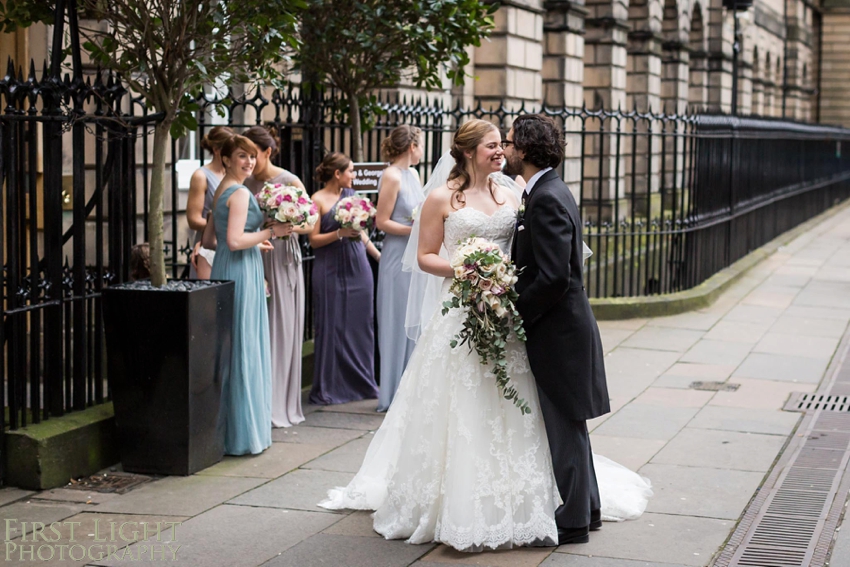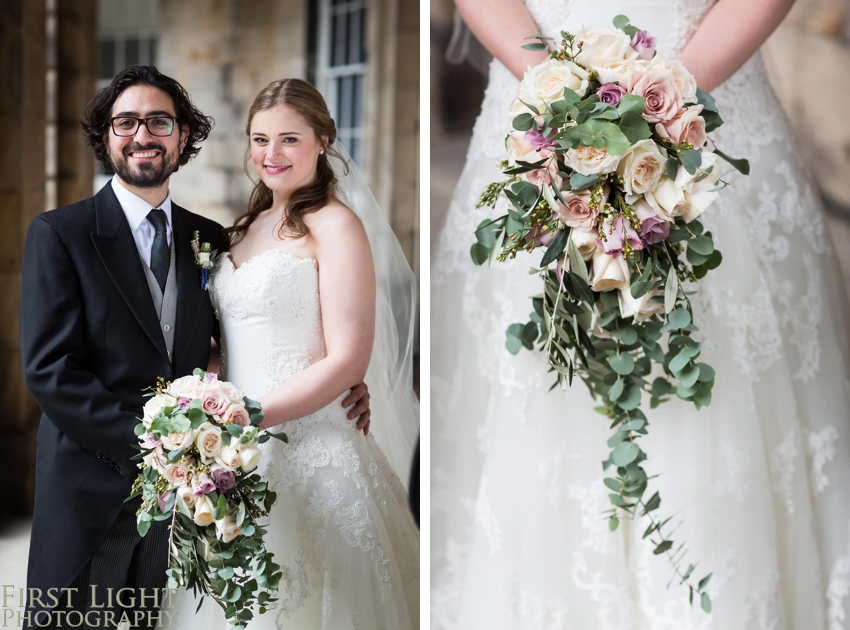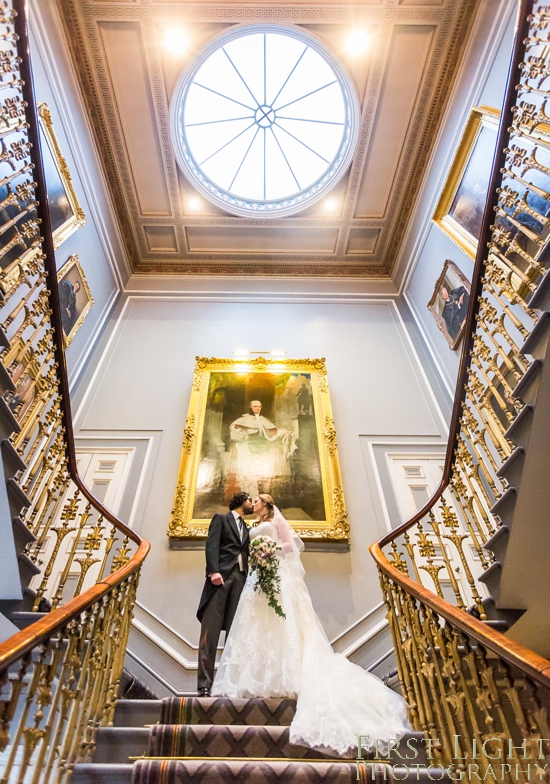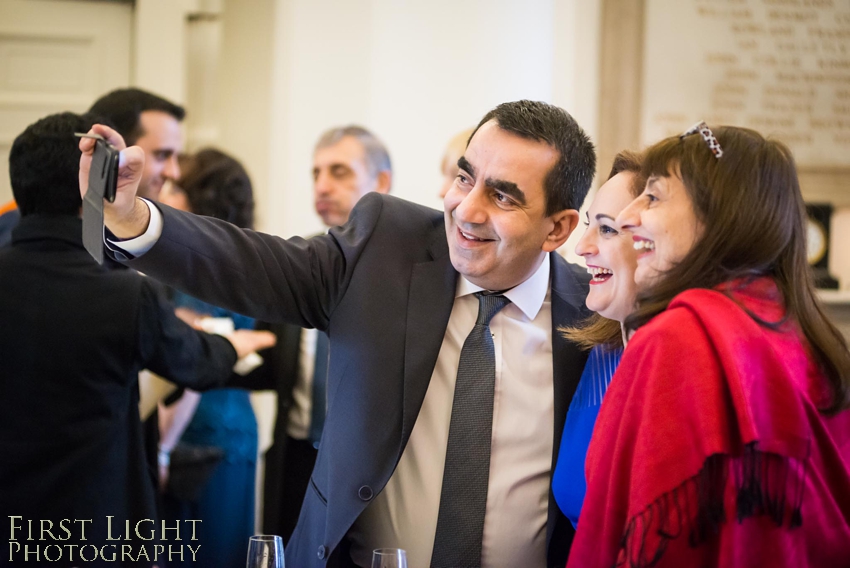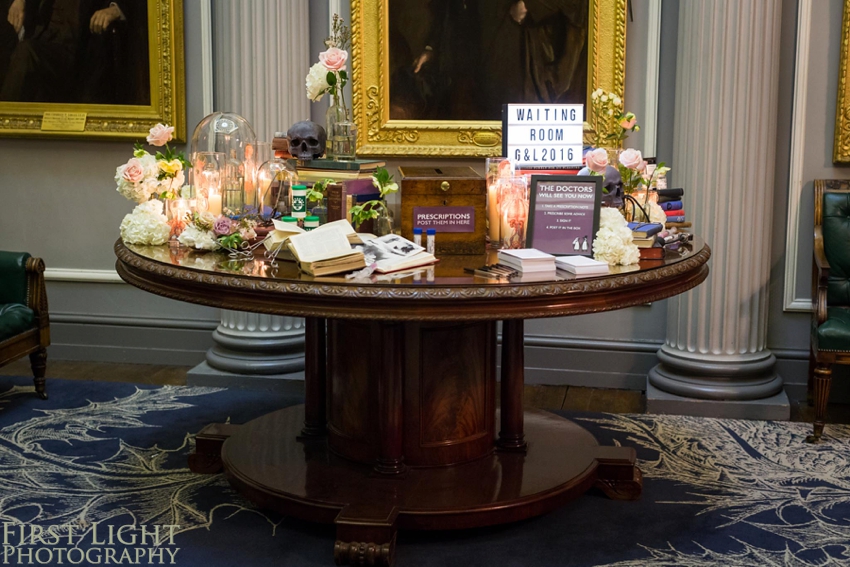 The Table of Interest was a fantastic talking piece for guests. Both Laura and George are doctors, so it featured lots medical tools and implements, mixed up with flowers, books and candles.
Stunning book-themed wedding stationery, by Origami Fox.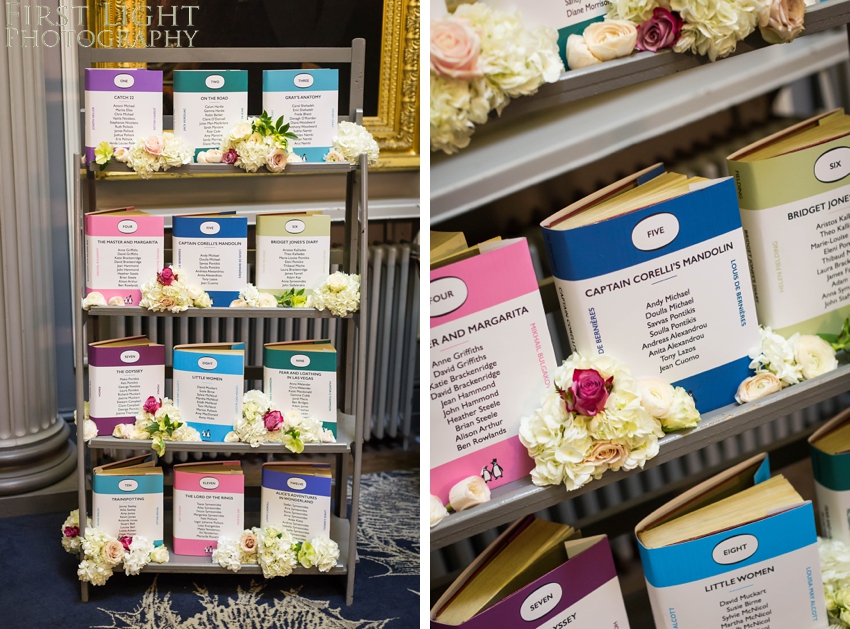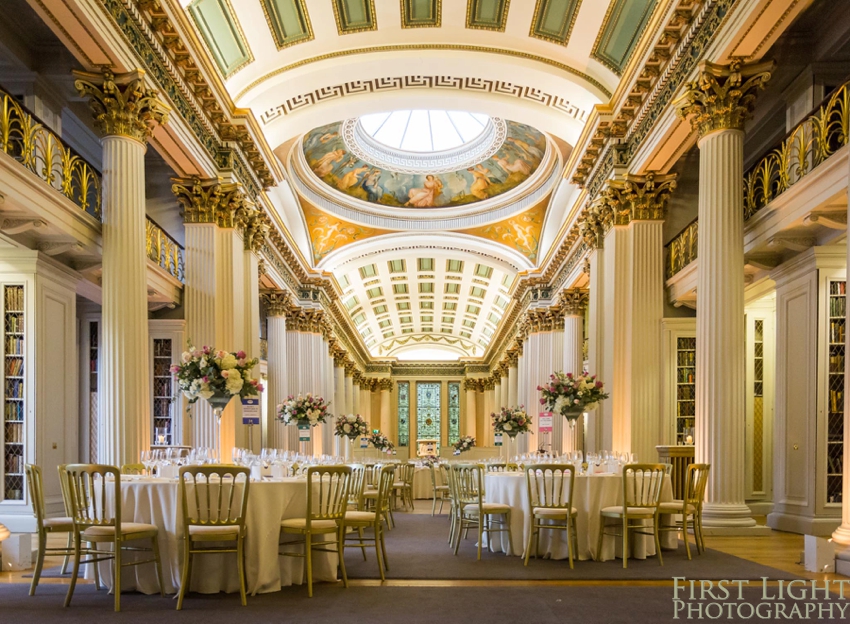 The dining room at Signet Library is simply exquisite.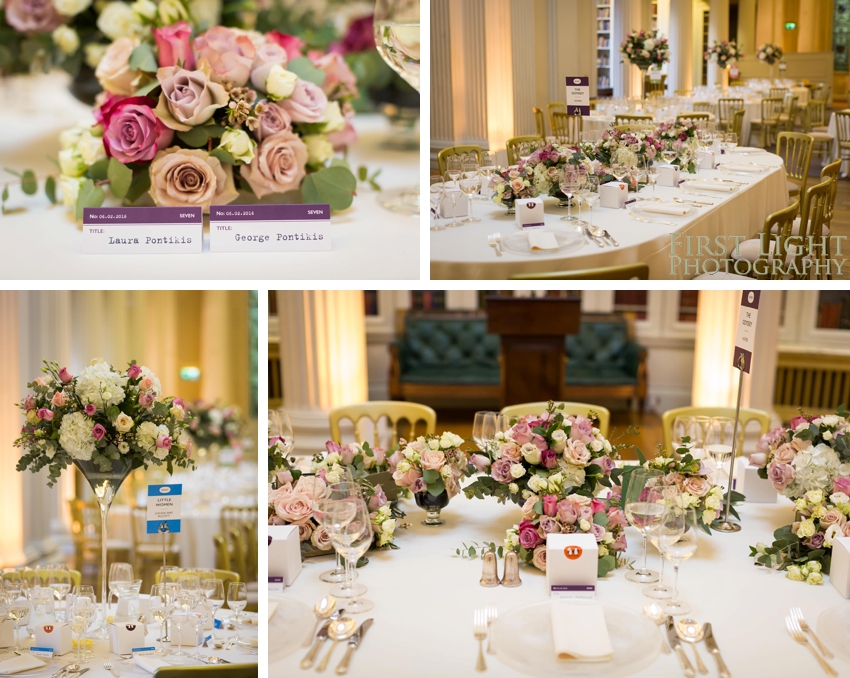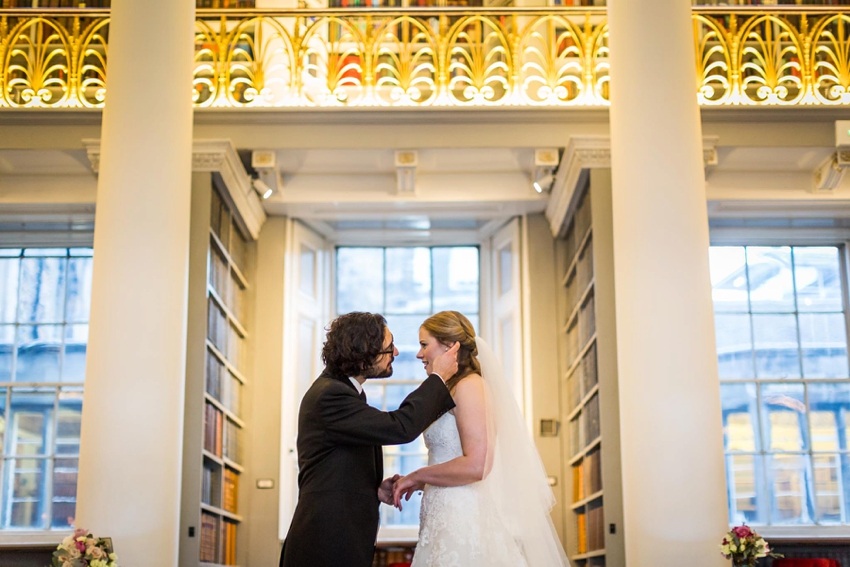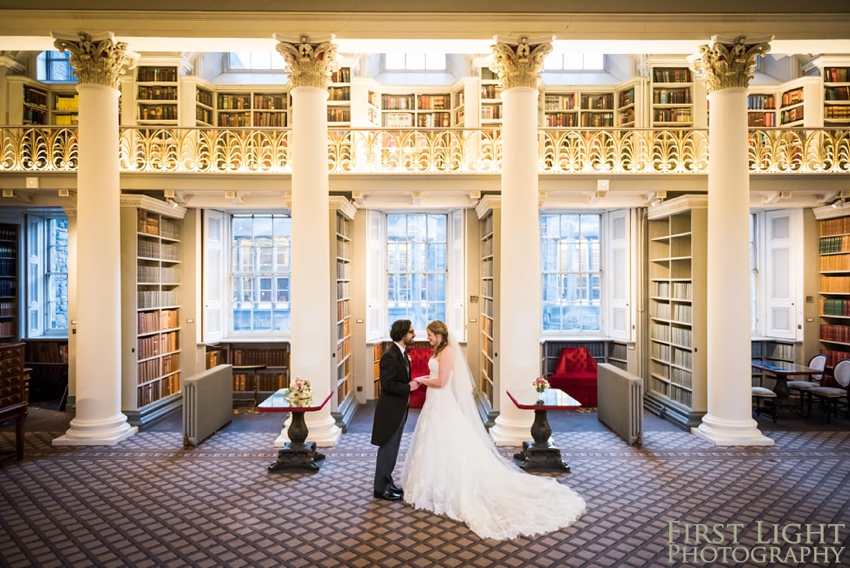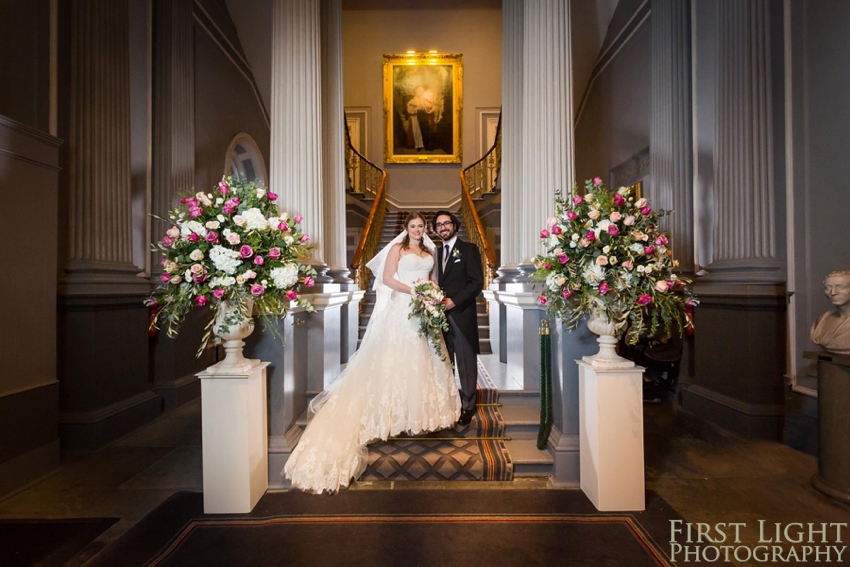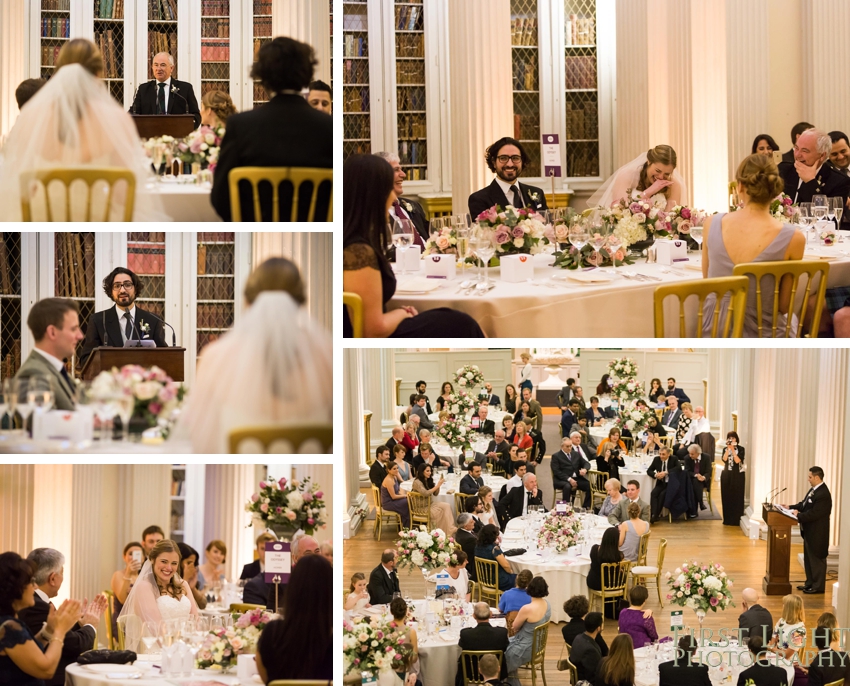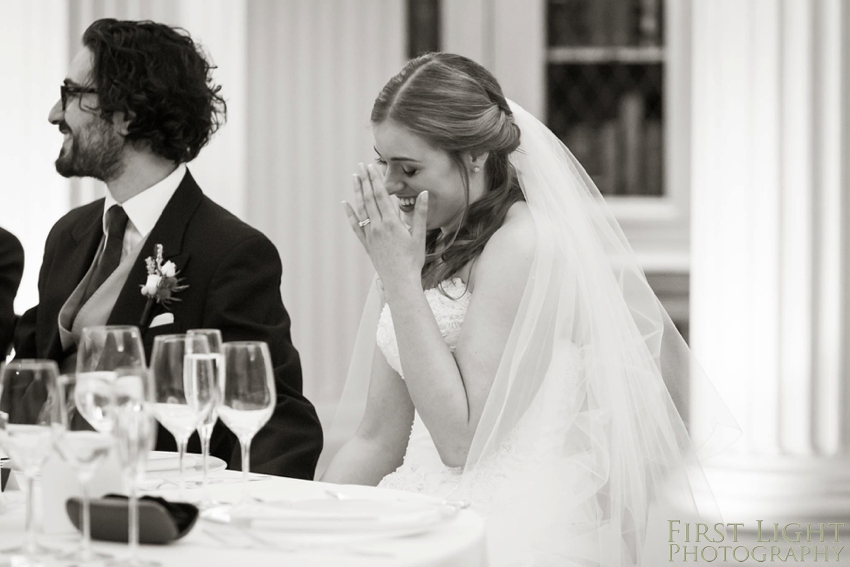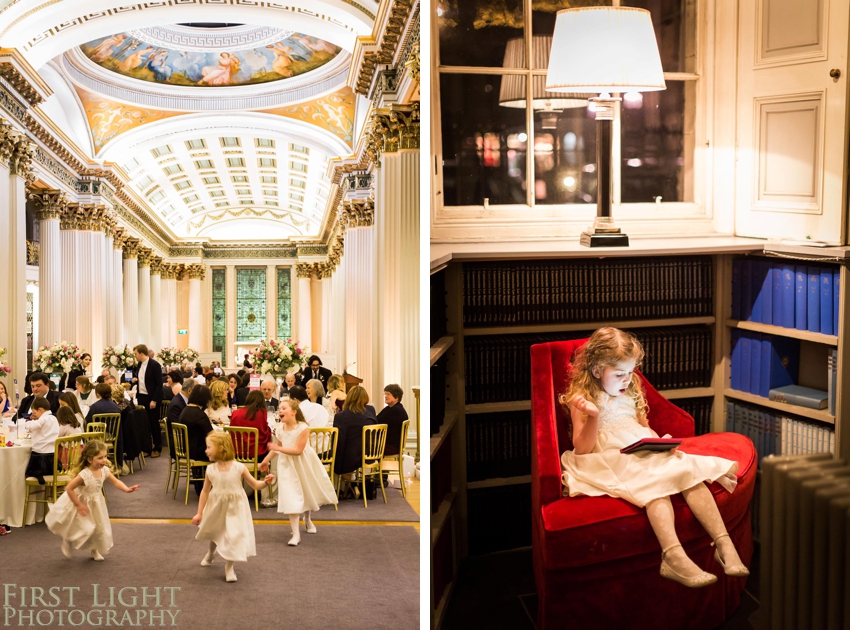 The wedding cake was created to look like a pile big books – the details was incredible!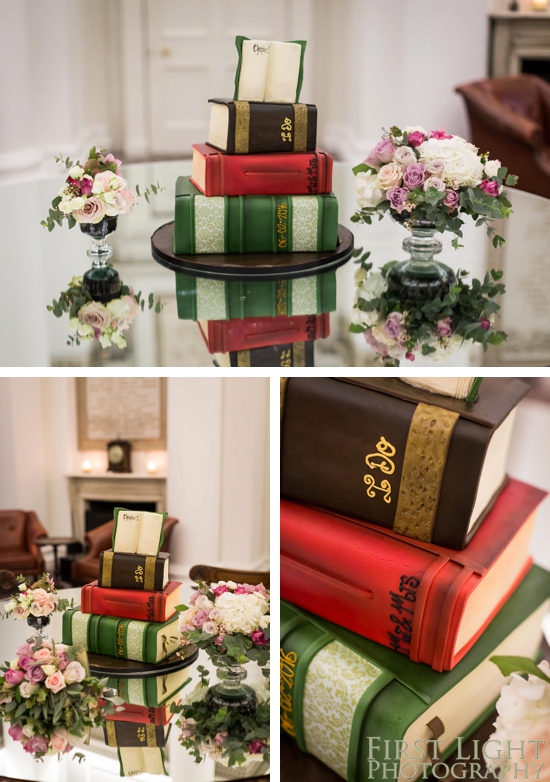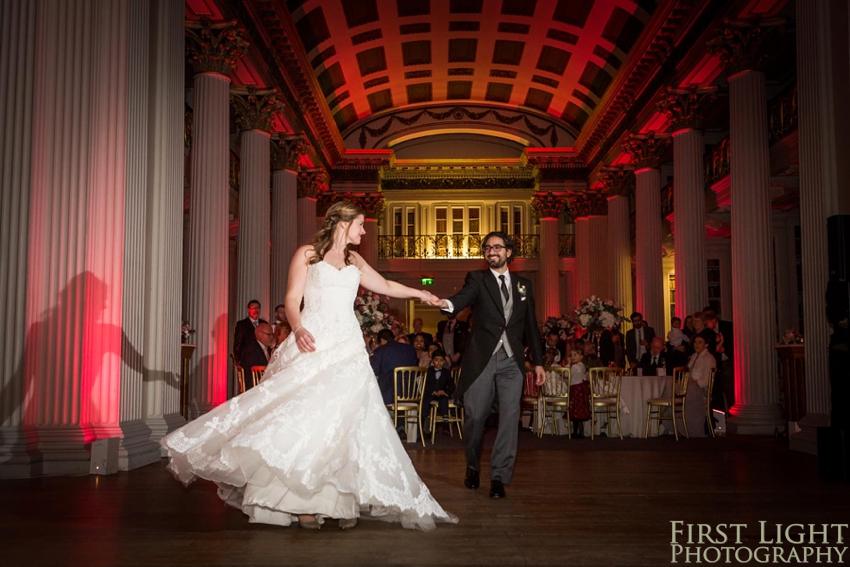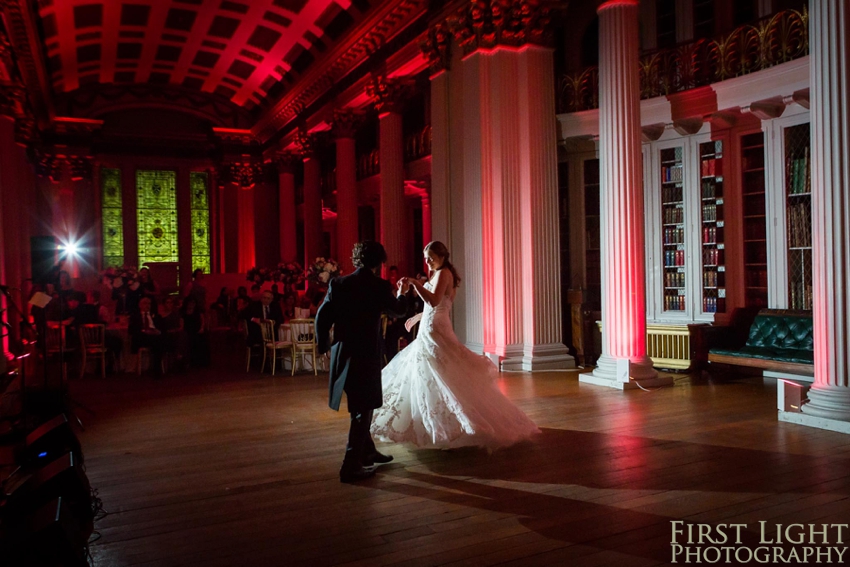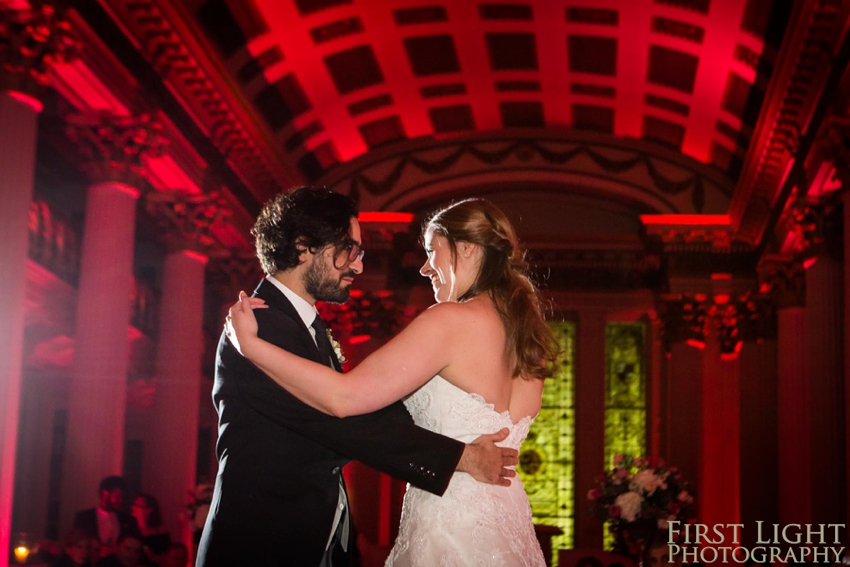 As per tradition at Greek weddings, Laura and George performed a Money Dance, where guests would pin money to the couple as they danced.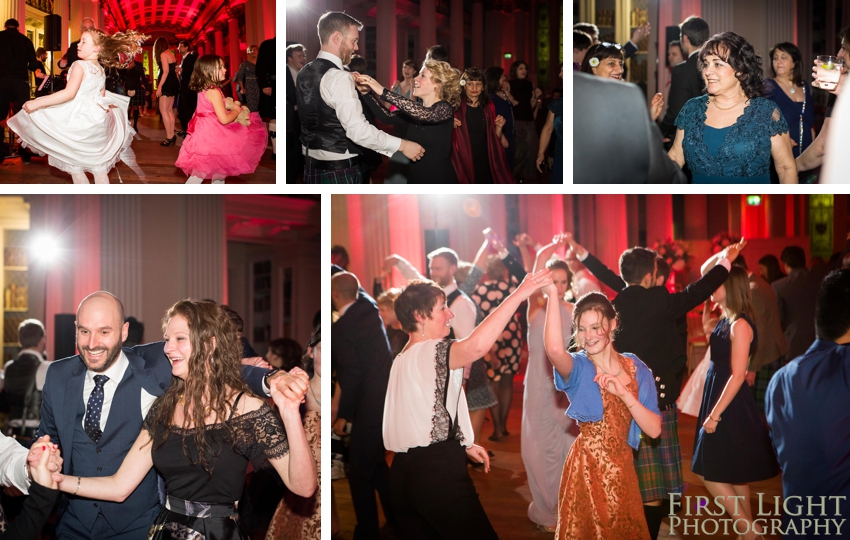 There HAD to be a ceilidh, of course! Everyone loves a ceilidh!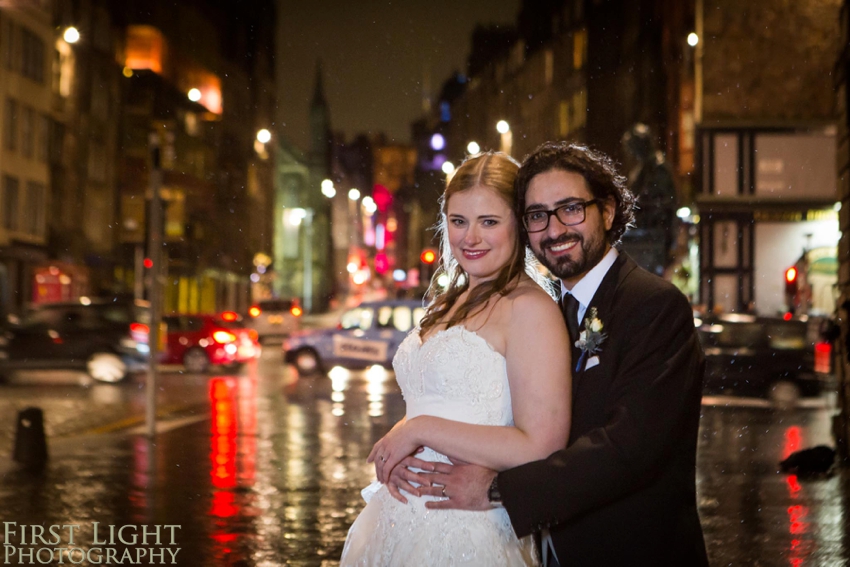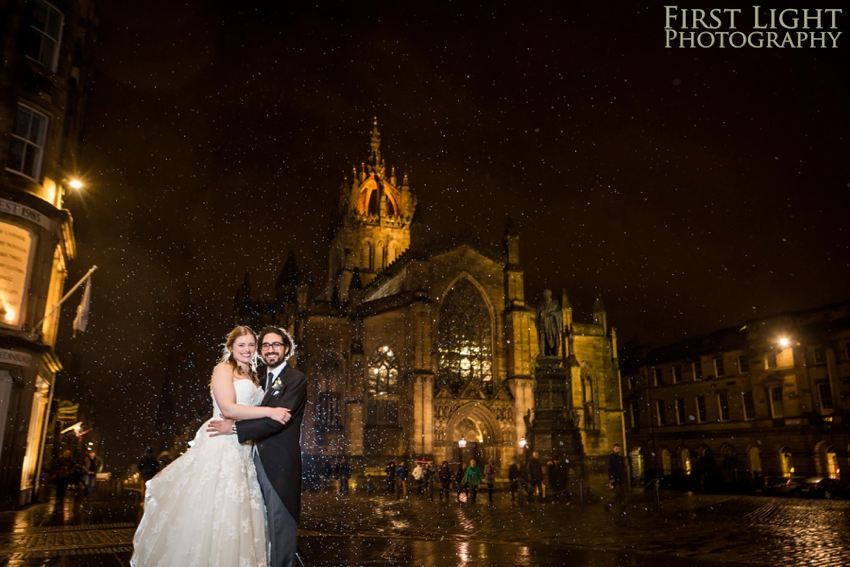 So, that's how to do Scottish-Greek-Doctor-Library-Edinburgh-Winter-weddings in style! Laura and George, my hat off to you, you completely rocked the whole thing! I'm so happy to be part of your wedding team, and can't wait to do your album with you!
Ditte & Chris
Laura and George's wedding suppliers included: