I'm more than a little excited to be sharing this wedding with you!
We had such a fantastic time capturing Laura and Stephen's wedding in September – they made the job so easy for us too, with lots (and lots!) of beautiful things to capture. One real highlight was the incredible dessert buffet, which included the most delicious looking cakes (and personalised M&M's!), all presented beautifully – too pretty to eat (almost).
As an added bonus on this day, we had the pleasure to be working with some very talented wedding industry friends on this wedding.
Enjoy this little preview and the abundance of wedding gorgeousness below: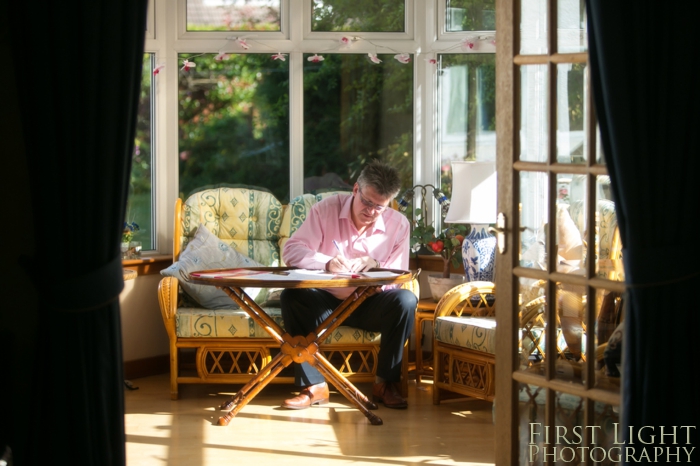 Laura's father adding final touches to his speech.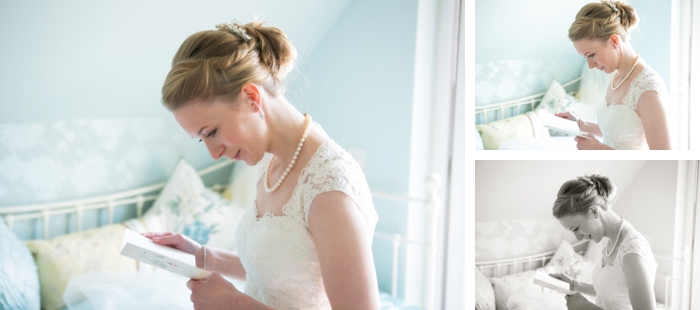 Stephen had delivered a beautiful present to Laura in the morning – I loved watching her face as she read his card.
Laura and Stephen, it's been so nice to get to know you both over the last year and having the absolute pleasure of sharing your wedding day with you.
We hope you have enjoyed this little preview and look forward to showing you the rest of the photos soon!
Ditte & Chris
Laura and Stephen's suppliers included: