Autumnal weddings are always a firm favourite of ours – Beautiful colours outside, cozy fires inside and a time when the Scottish weather can't take away from the beauty of the day. Lucie and Richard had every kind of weather on their day, from beautiful warm afternoon sunlight, to chilly and overcast to good old-fashioned Scottish rain and back to clear skies again. When looking through the photos, it's hard for us to believe it all happened on the same day!
There were so many things to love at this wedding, I don't quite know where to start, so here is (in no particular order) a list of 10 things that made me smile:
10-year-old Johnny reading Leonard Cohen's Dance Me to the End of Love at the wedding service
Lucie and Richard's contagious smiles, their love for each other and their kindness to others.
Wedding favours were glasses similar to those the groom Richard wore – seeing a room full of bespectacled guests (look out for some still being worn on the dance floor and photo booth later!)
Richard sent a beautiful package of Chanel No 5 goodies to Lucie's room in the morning along with a huge bunch of red roses and a card that read: "Marilyn Monroe wore this to bed. See you later xxx"
All the groomsmen wearing top hat and tails. Richard's Best Man was his sister Rachel, who more than made up for her lack of top hat with her glamorous up-do, black dress and very funny speech.
"Lucie loves a photo", Richard revealed during his speech. As if we didn't know 🙂
Friends and family throwing some wild shapes on the dance floor, including a full dancefloor dancing Gangnam Style…
Lucie and Richard's first dance to the inimitable Ray LaMontagne's You Are the Best Thing.
The supertalented Dollar Academy Pipe Band giving me goosebumps as they emerged out of the black night to the amazement and delight of all the wedding guests.
European girl comes to Britain and finds the love of her life. How could that not make me smile?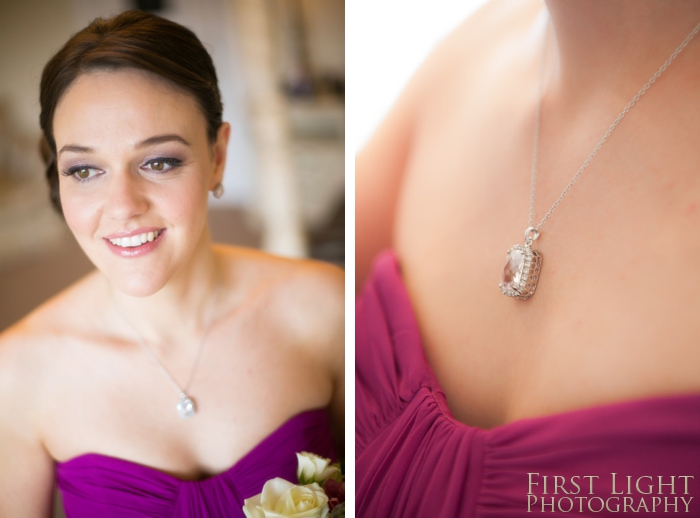 Kate Ketzal who supplied Lucie and Kirsty's jewellery, tailor-made this pretty pendant to match Kirsty's earrings.
She named the pendant the "Lucie Pendant"!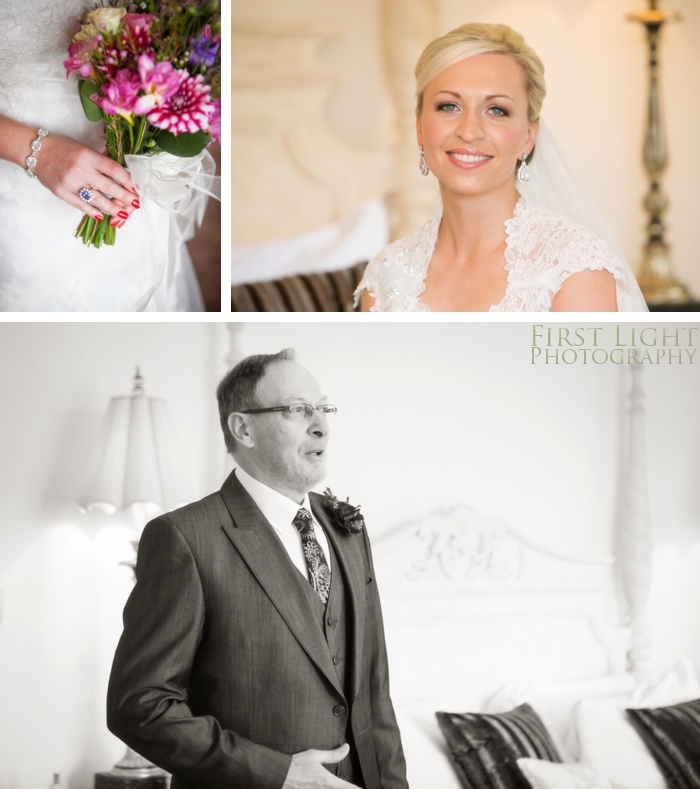 When Lucie's dad saw her for the first time he literally had to catch his breath.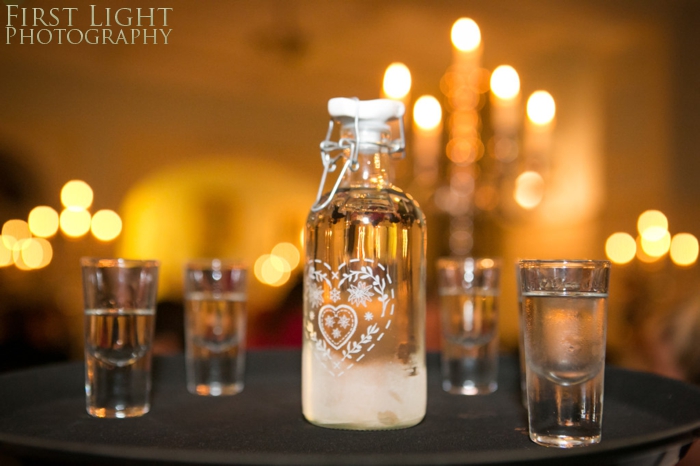 The traditional Czech plum brandy, which had been brewed and waiting for Lucie's marriage for several years.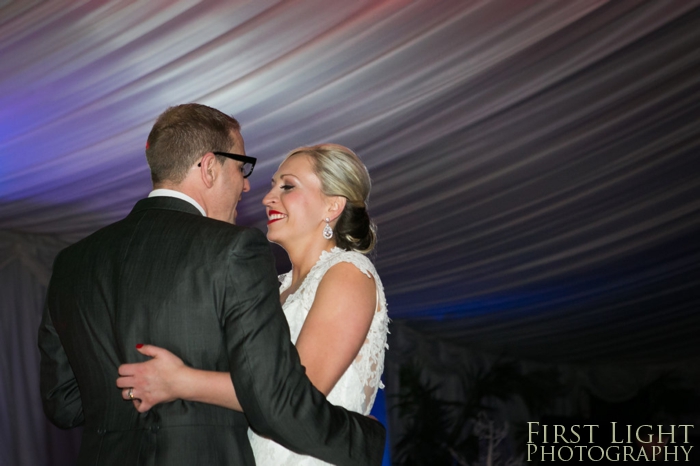 Loved Lucie's change of lipstick for the first dance and evening reception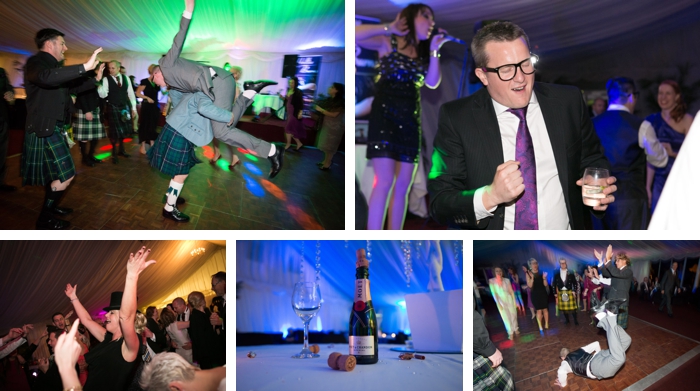 Throwing shapes…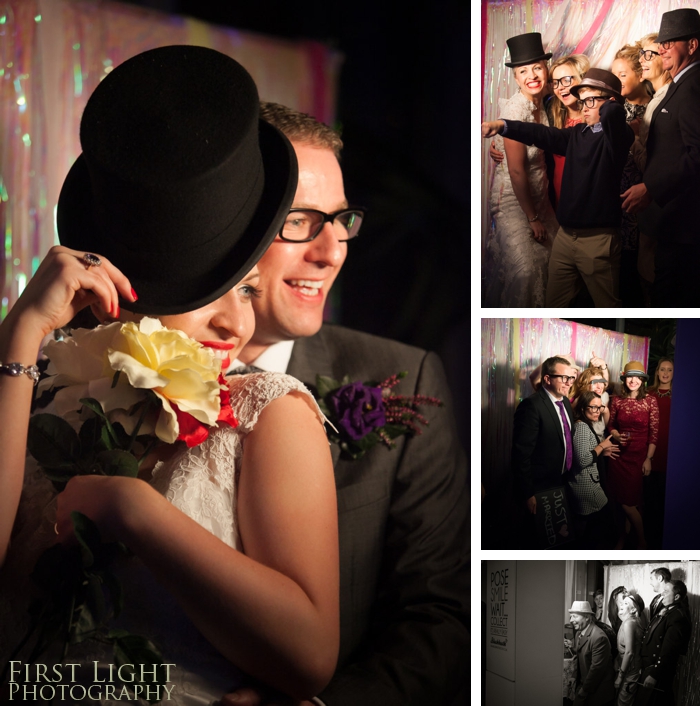 The photobooth at the evening reception was a huge hit with the couple and their guests
Lucie and Richard, we had such a fantastic time photographing your wedding! Thank you for making us feel so welcome and for making it a brilliant day to capture. When can we do it again??
Ditte & Chris
Lucie and Richard's suppliers included:
Flowers: Ian Russell, Wild Flower Design