Léonor & Cameron's Scottish/ French wedding, Lothian Chambers and L'Escargot Blanc, Edinburgh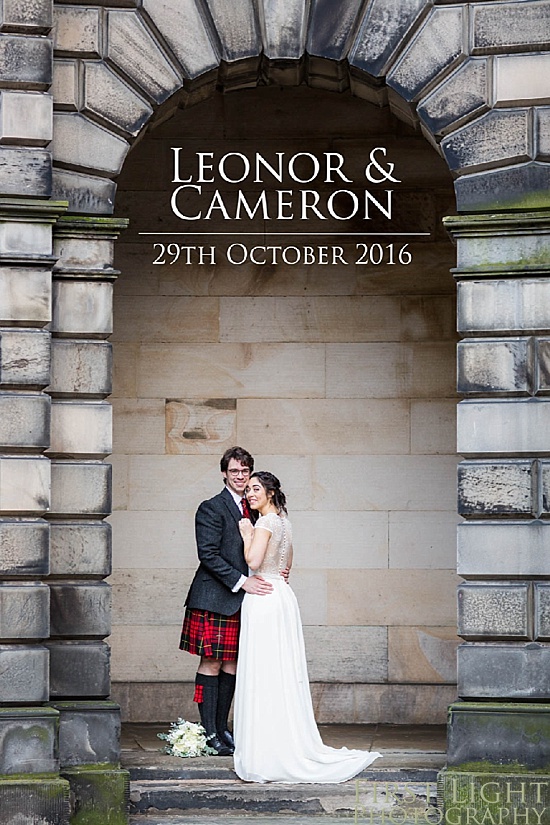 As a Dane married to a Scot, I love capturing weddings of couples who have met, fallen in love and decided to spend their lives together in spite of (or because of?) their different nationalities. This French/ Scottish wedding has a very special place in my heart – I challenge you to find a lovelier, sweeter or nicer example of the ever-existing Auld Alliance between Scotland and France…
Léonor and Cameron first met and fell in love when they both studied at St Andrews University in Scotland. When they graduated they moved to London to live and work. It was an easy decision for them to return to Cameron's beautiful hometown of Edinburgh for their wedding at Lothian Chambers on the Royal Mile, in Edinburgh's historic Old Town. Their wedding was followed by dinner with their guests at French restaurant L'Escargot Blanc.
The couple decided to have an intimate wedding with only their closest friends and family present – and I was honoured to be there with them to capture this incredibly happy day.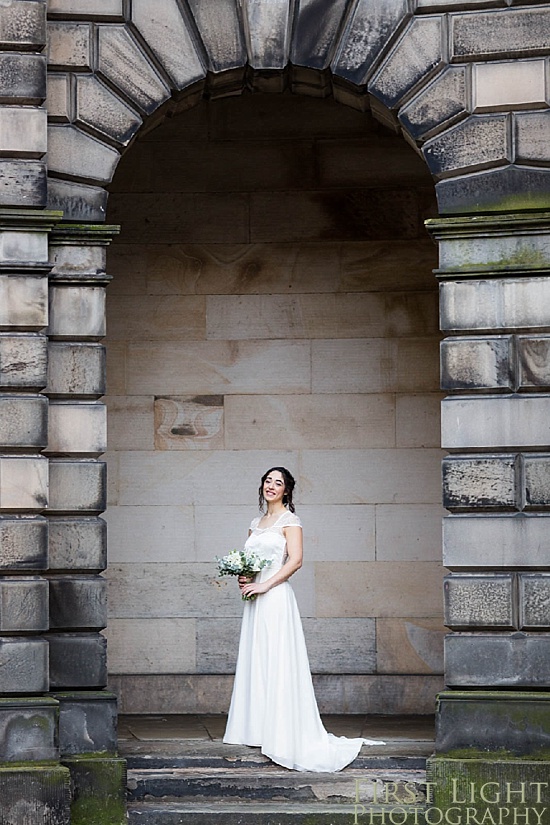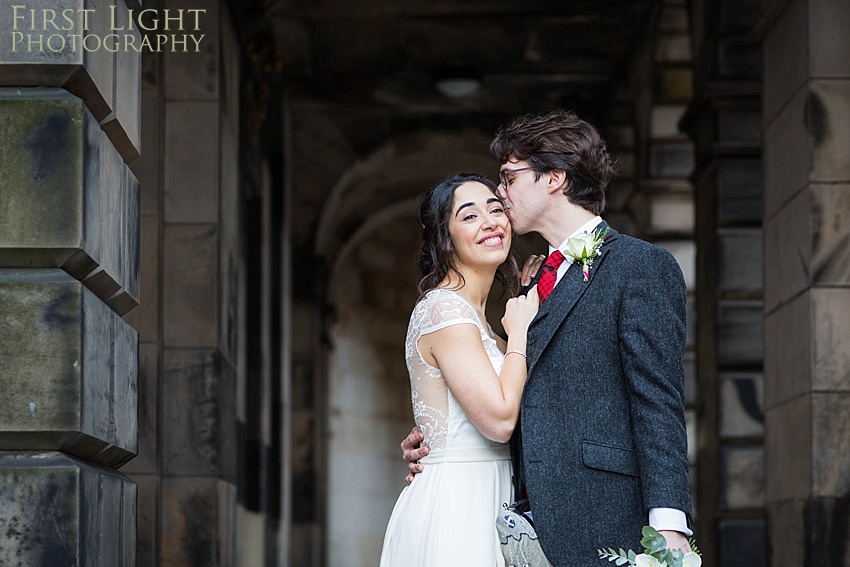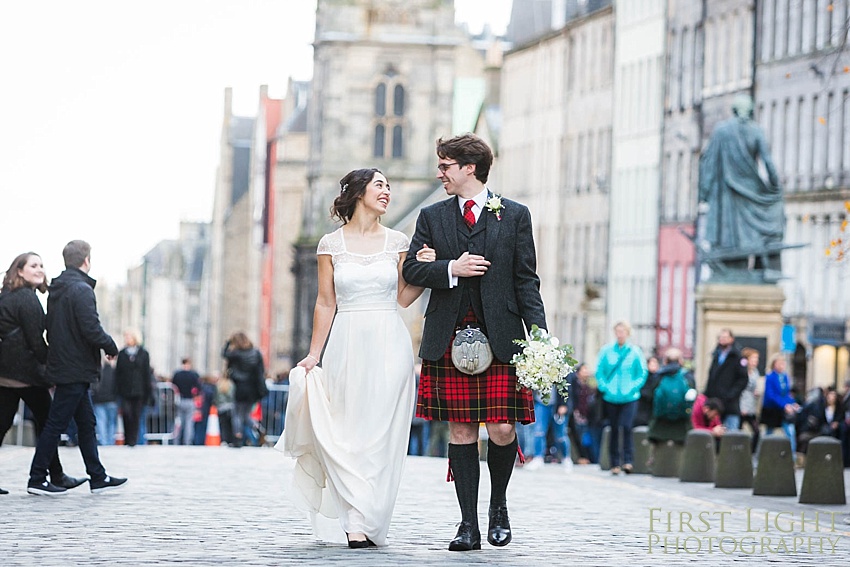 I loved the intricate lace back of Léonor's lovely dress, as the newlyweds head through the Old Town on their way to dinner at L'Escargot Blanc .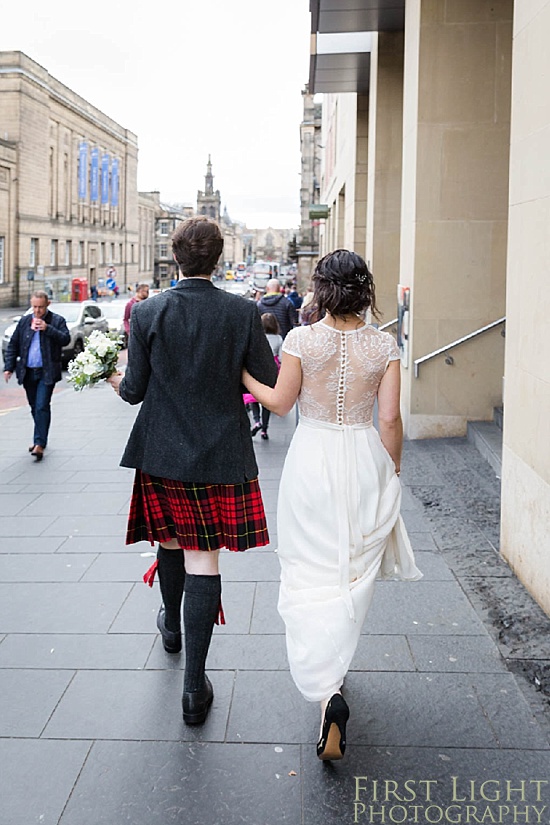 I was delighted to receive this lovely handwritten note from Léonor and Cameron after the wedding:
Dear Ditte, Léonor and I have just passed our 1st Anniversary and we wanted to write and tellyou that your beautiful pictures are still giving us so much joy! We found ourselves watching a slideshow of them the other day and were reminded of just how perfectly they captured the day and how wonderfully professional and friendly you were. Thank you again for being part of our day and for capturing it so perfectly!
SaveSave
SaveSave