I'm really pleased to have won a Wedisson award for this wedding photograph from Melissa and Ollie's wedding!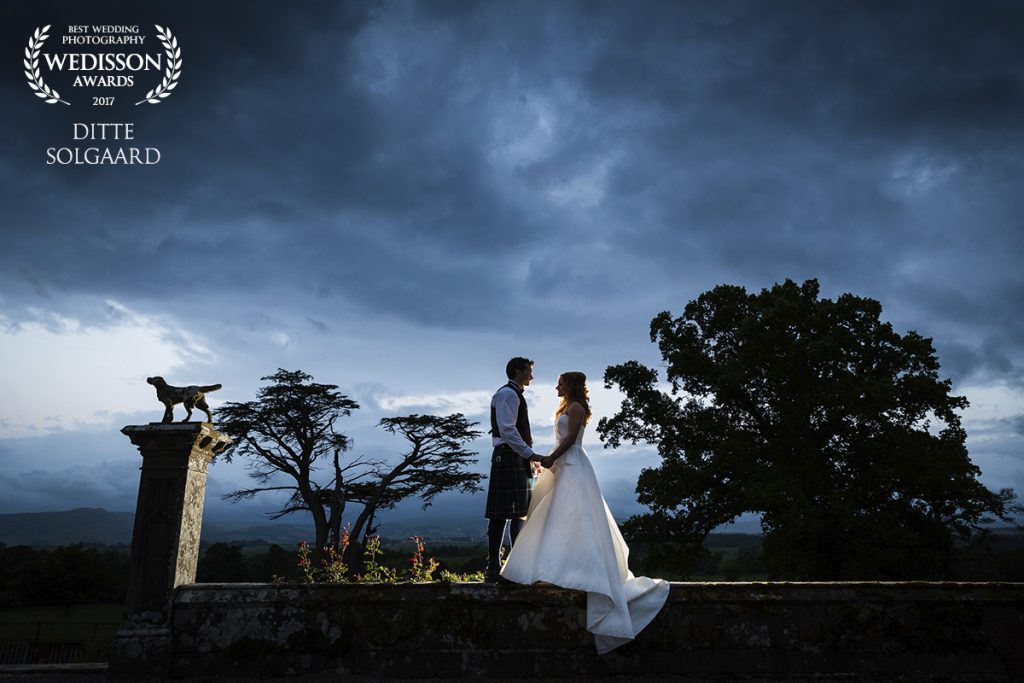 We had hoped there would be a glorious sunset and we would get out for a photo showing off the incredible Scottish landscape surrounding Millearne, but unfortunately the Scottish weather had other ideas, so the sun sank into a sea of clouds.
So we waited until after sunset, then headed outside for a night time portrait. Both the bride and groom are personal trainers, so there was not a second's hesitation when I suggested they climb onto the wall for a photo.