For our last wedding of 2012, we were back at the stunning Hopetoun House, for the wedding of Gemma and Duncan.
Here are some of the things we loved about this fabulous winter wedding:
♥ Gemma's lovely twin nephews stomping about and laughing at the clicking sound made by their kilt shoes.
♥ The beautiful white and dusty pink flowers, created by Planet Flower
♥ In keeping with the time of year, Gemma and Duncan had chosen "Oh Come All Ye Faithful" as one of their hymns.
♥ Apart from champagne, guests were also offered mulled wine during the drinks reception.
♥ Gemma had bought a pretty, white umbrella, as she was keen to have photographs taken outside, even if if was a rainy day. It made such a nice feature in the photos (and was handy for keeping the newlyweds dry too!)
♥ Wedding photographs of several members of Gemma and Duncan's families were displayed over the fireplace and made a great talking point.
♥ Instead of a guestbook, Gemma and Duncan had Guestbook Jenga, where guests signed a Jenga brick. Such a lovely keepsake!
♥ A large biscuit tower was put in front of Duncan during the best men's speeches, to see how long he would last before giving in to temptation (he didn't!)
♥ The couple weren't keen on doing a first dance shuffle, so opted for an Orcadian Strip The Willow instead, meaning that all the guests were able to join in and dance with the bride and groom.
Enjoy this little preview of a very happy day: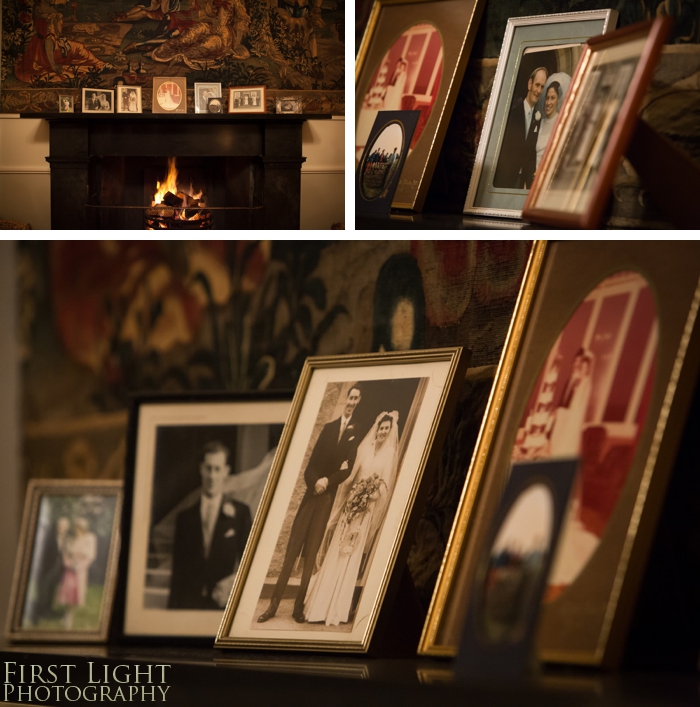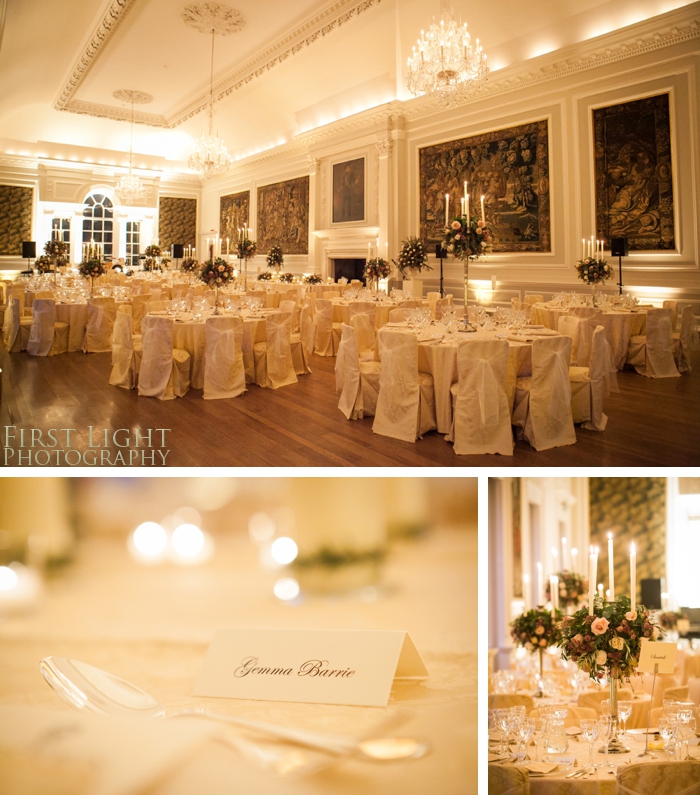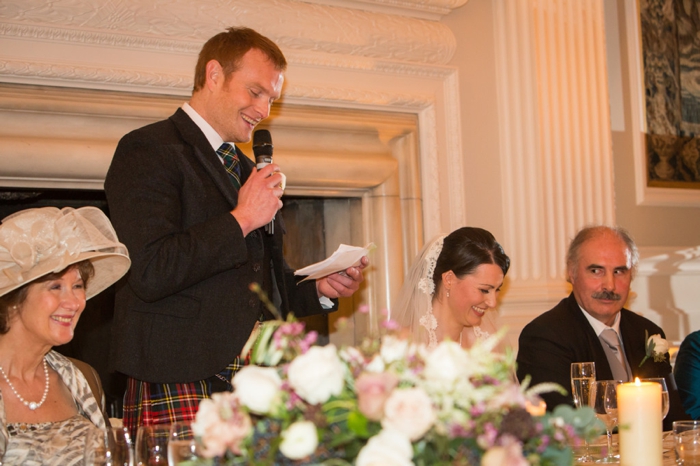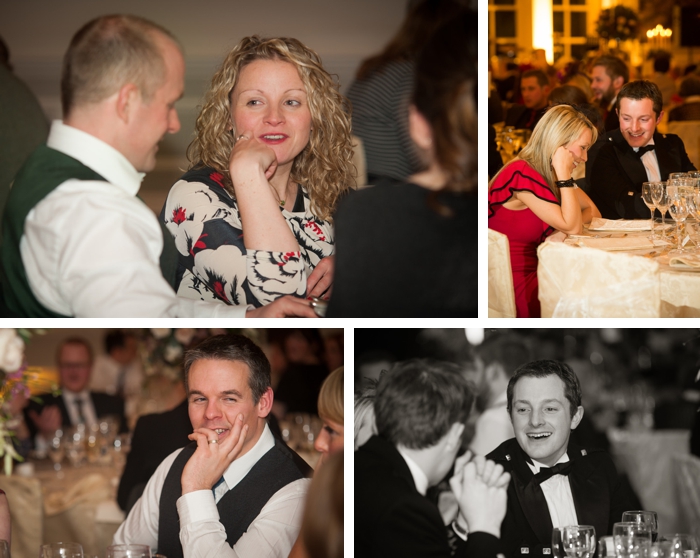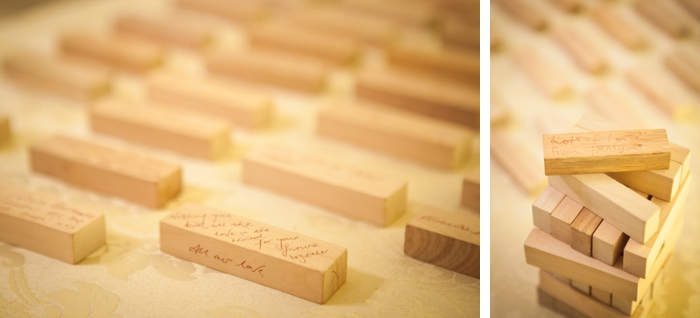 Guestbook Jenga!
Gemma and Duncan, thank you so much for having us with you on your wedding day – we loved sharing your day and getting to know you both.
We hope you have a wonderful Christmas and honeymoon and look forward to sharing the rest of the photos with you when you are back!
Gemma and Duncan's suppliers included:
Wedding Co-ordinator: Jennifer Pirie