I should start this post by saying just how much I love engagement shoots. I love engagement shoots.
There's a number of reasons why, and I'll tell you some of them. Firstly, it allows me to get to know my wedding clients in a way I wouldn't be able to without the shoot. The shared experience, the chat along the way, the laughs and the excitement come together to create a bonding experience that carries through to their wedding day.
For me, this is also a chance to try out different ideas or techniques. On a wedding day there is rarely time to go "off script", as timings are tight and the couple will want to spend as much time as possible with their guests. At the engagement shoot we can do whatever we want!
For the couple, it's a great chance to be in front of my camera with no pressure and no time constraints. Almost without fail I find that clients who have booked an engagement shoot as part of their package are far more relaxed and comfortable in front of the camera on their wedding day, which will of course be reflected in their wedding photos too. I will also learn what the clients are or aren't comfortable with – some couples love kissing, cuddling and interacting with each other in front of the cameras, others find they prefer a more formal approach.
After an engagement shoot I often ask couples for their feedback on the photos – were there any they really liked or ones they weren't so keen on? Their answers are added to my notes and help decide how we approach their wedding photography.
In short, after an engagement shoot, I feel I have a much closer relationship with the couple. When I turn up at a bride's house or hotel on the morning of her wedding, it feels like I'm greeting an old friend, I know her and I know the man she is about to marry. I'm excited with and for them. And I know the photoshoot will go well.
For Mhoraig and Colin engagement shoot I ventured to Gullane to meet them for some beach photos and photos on top of a hill with the most beautiful view towards Edinburgh. After an initial rain shower, we were blessed with incredible weather for the rest of the shoot.
Here are some of the highlights from the shoot – enjoy!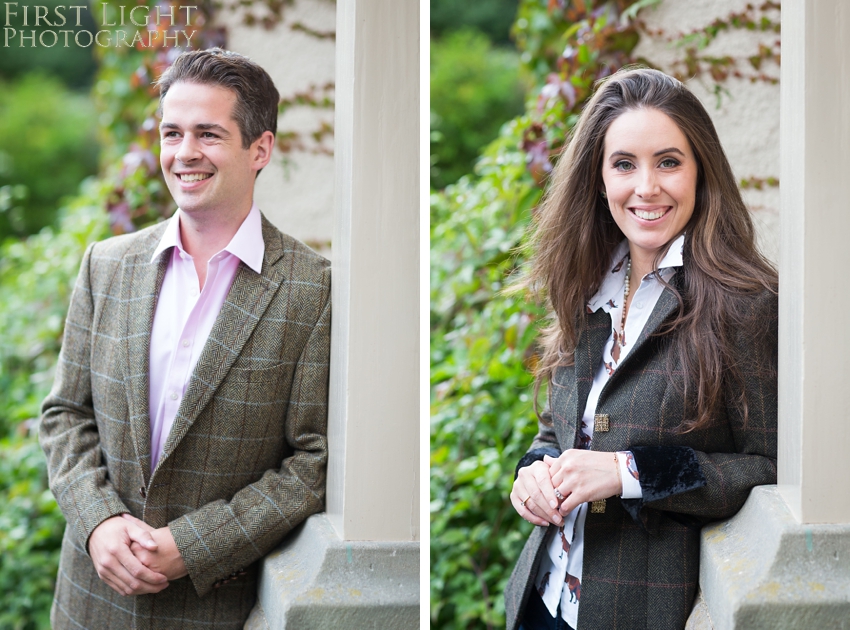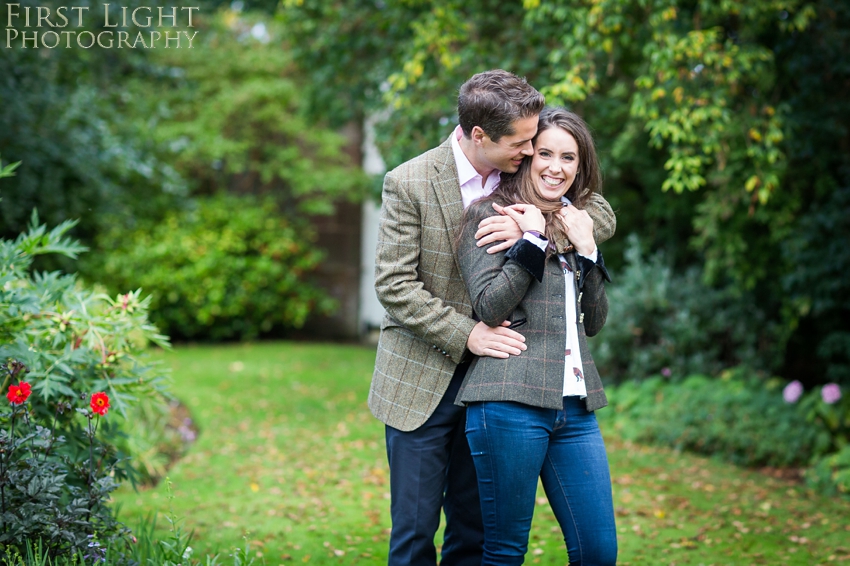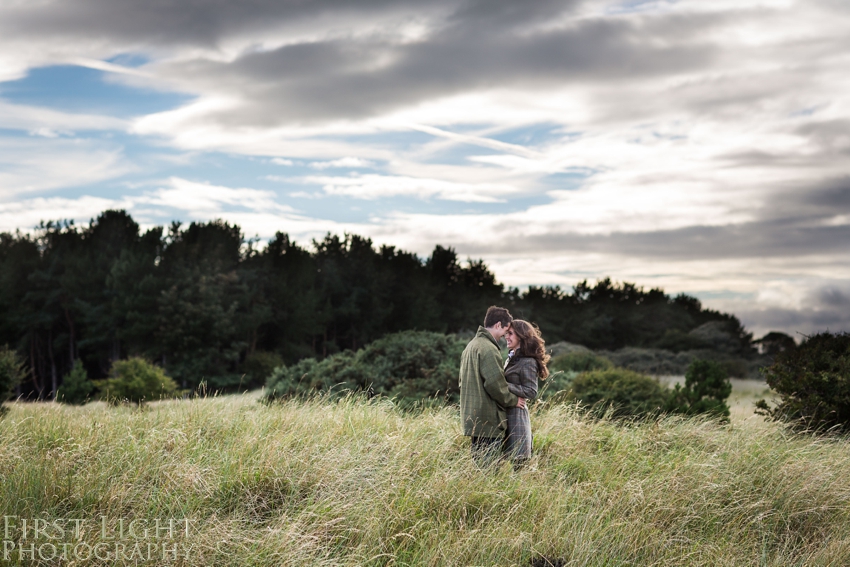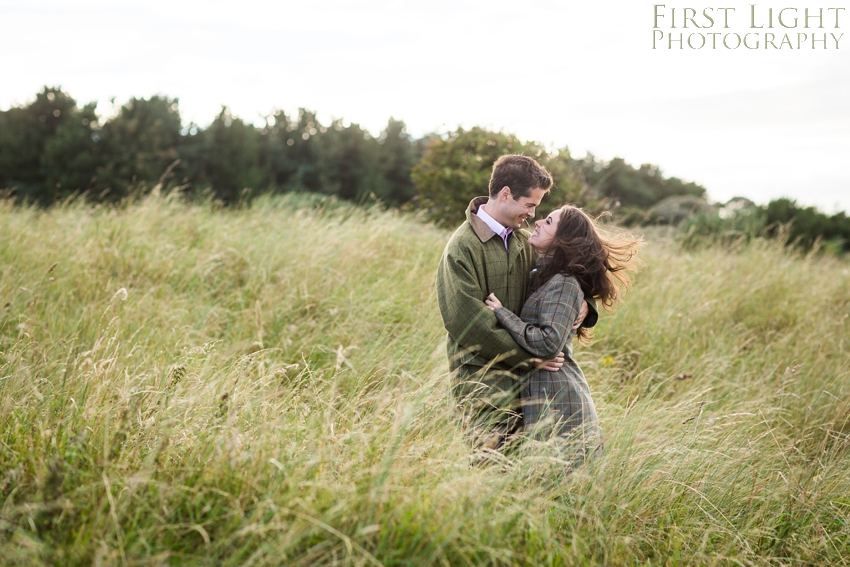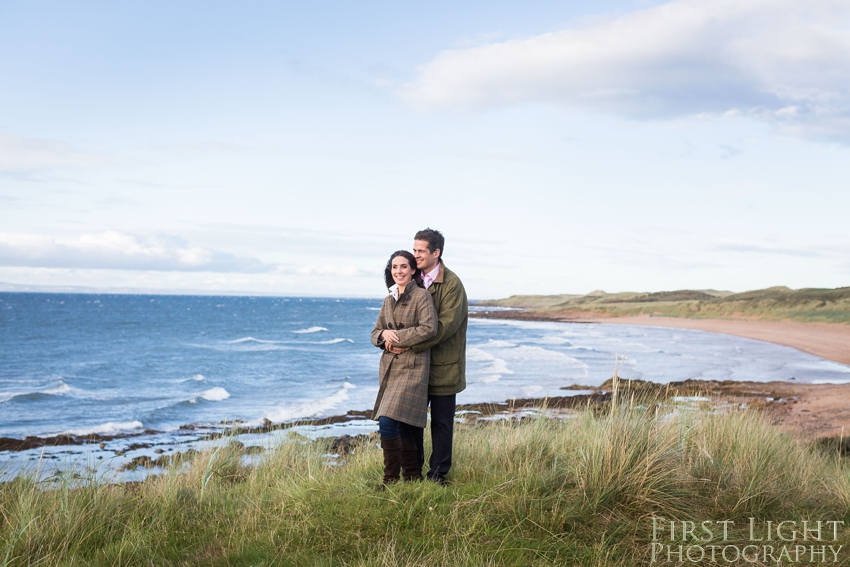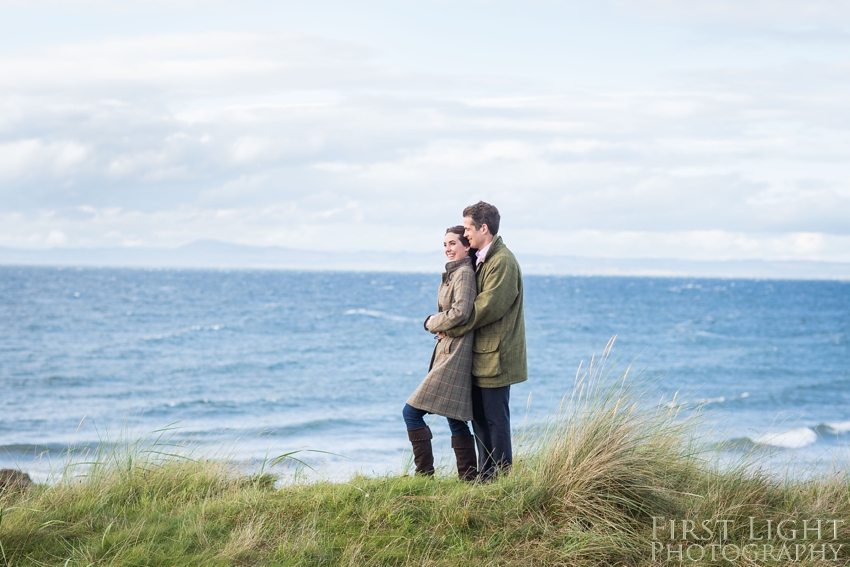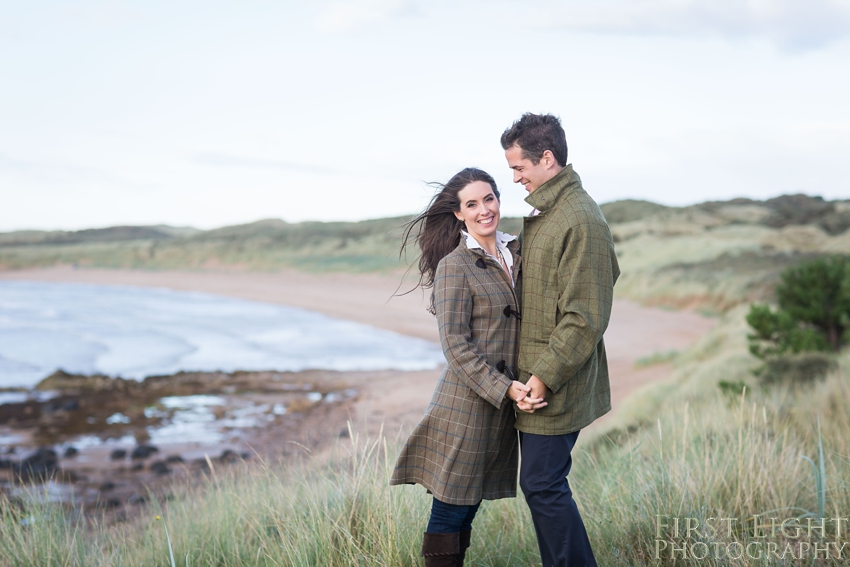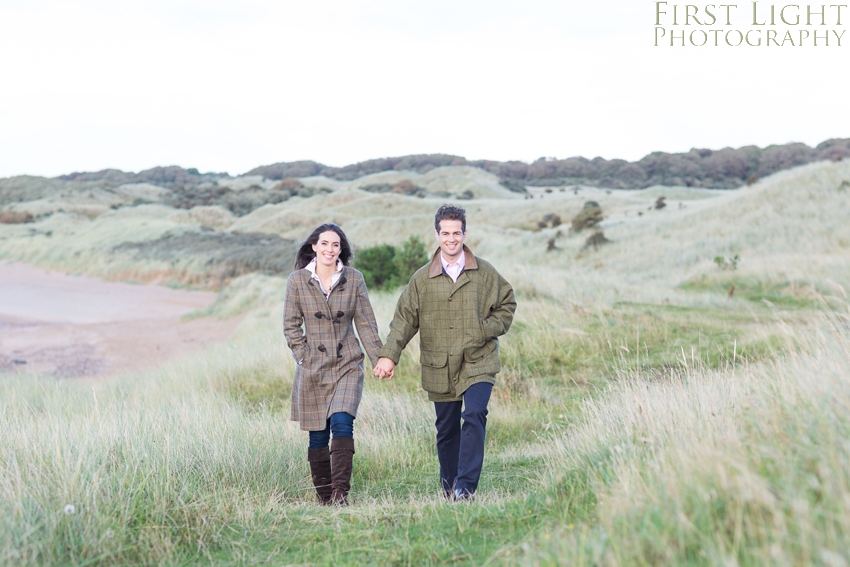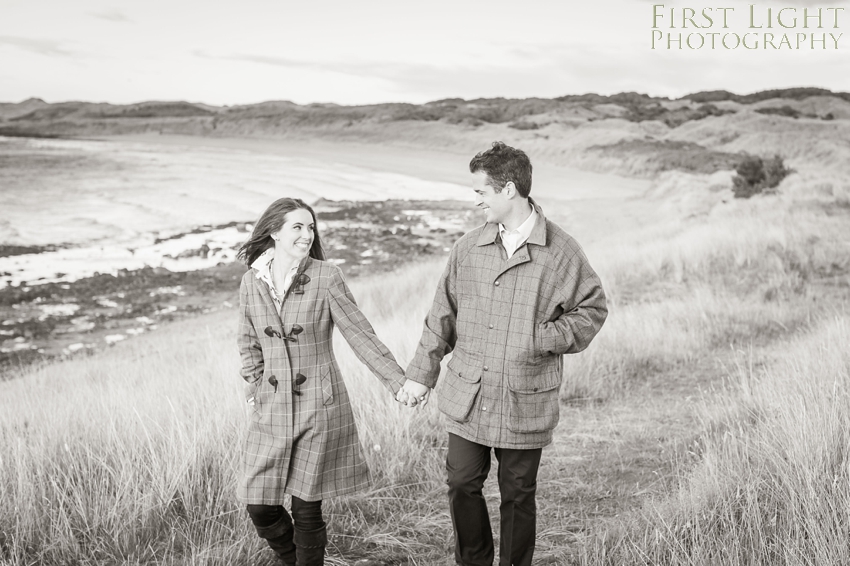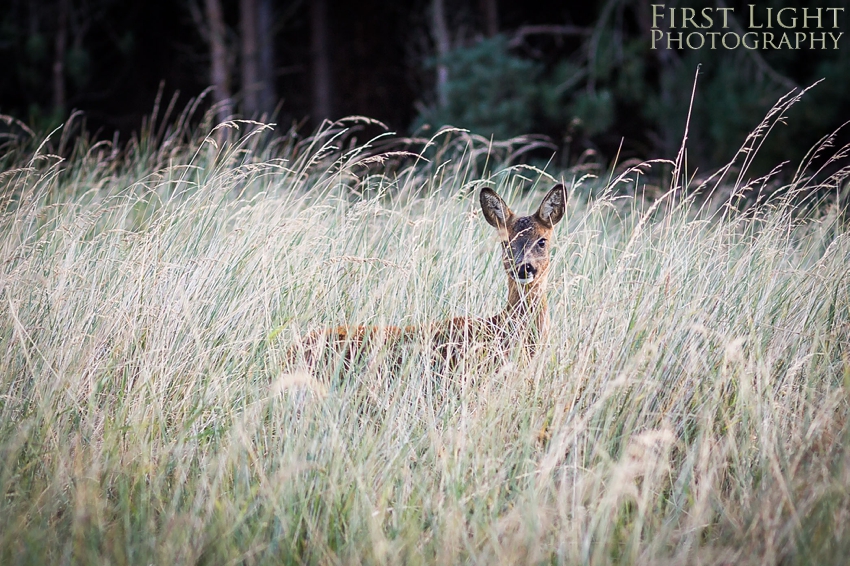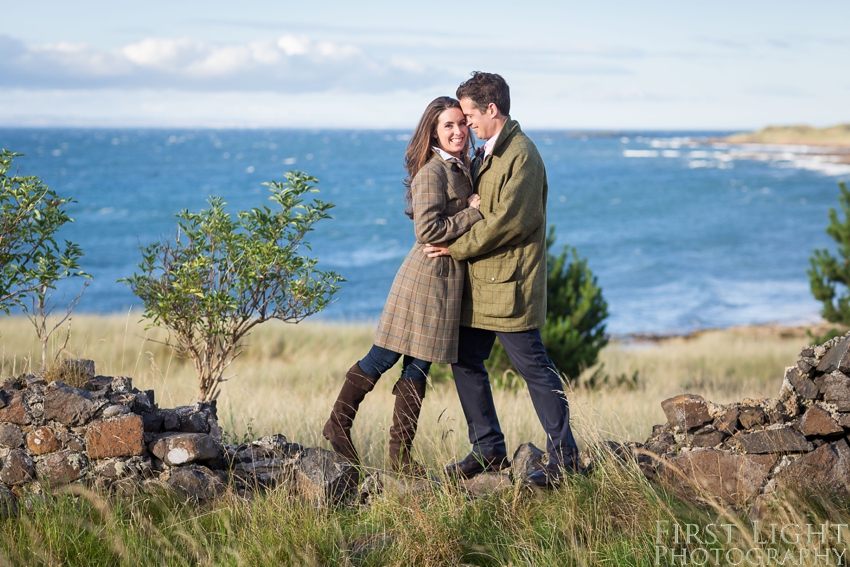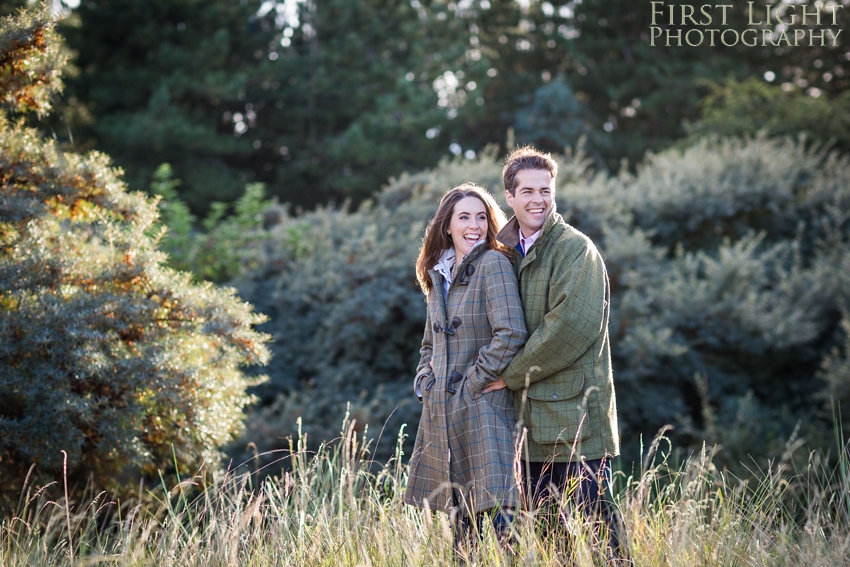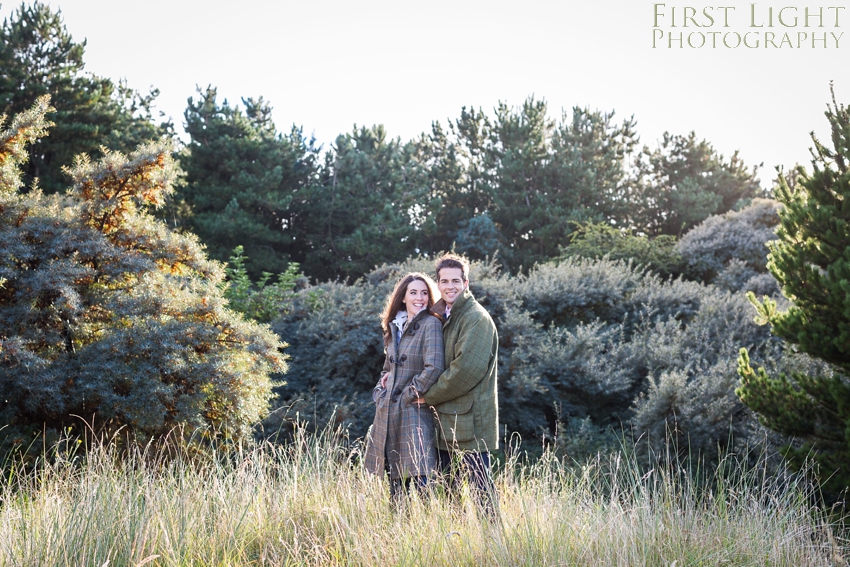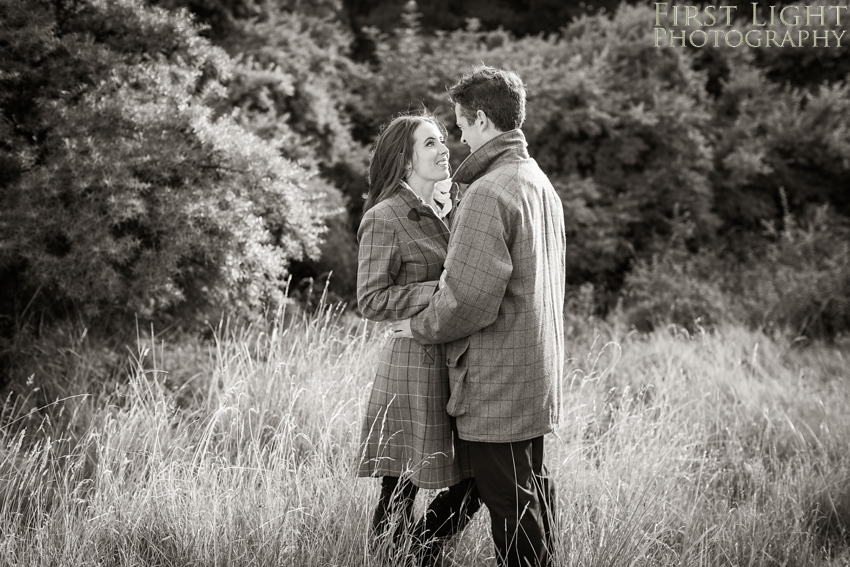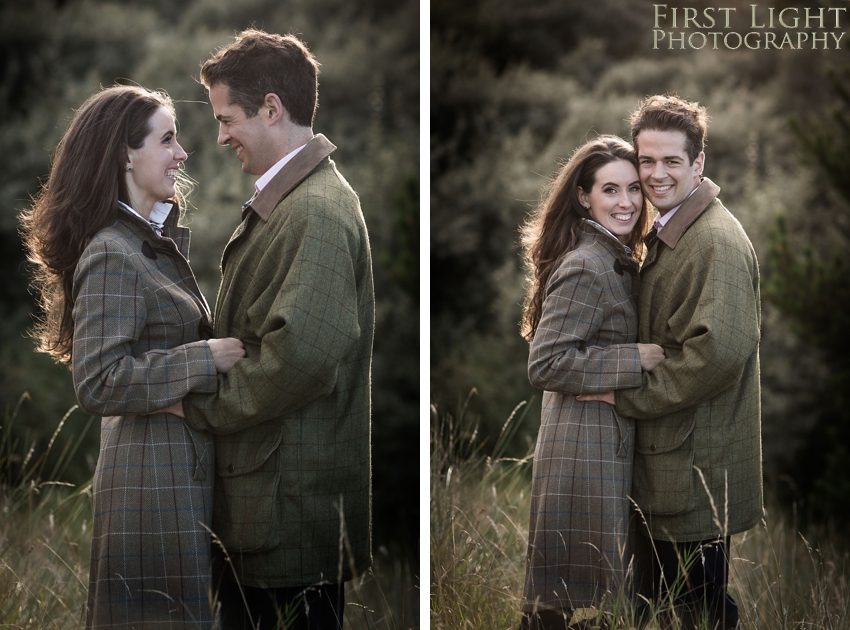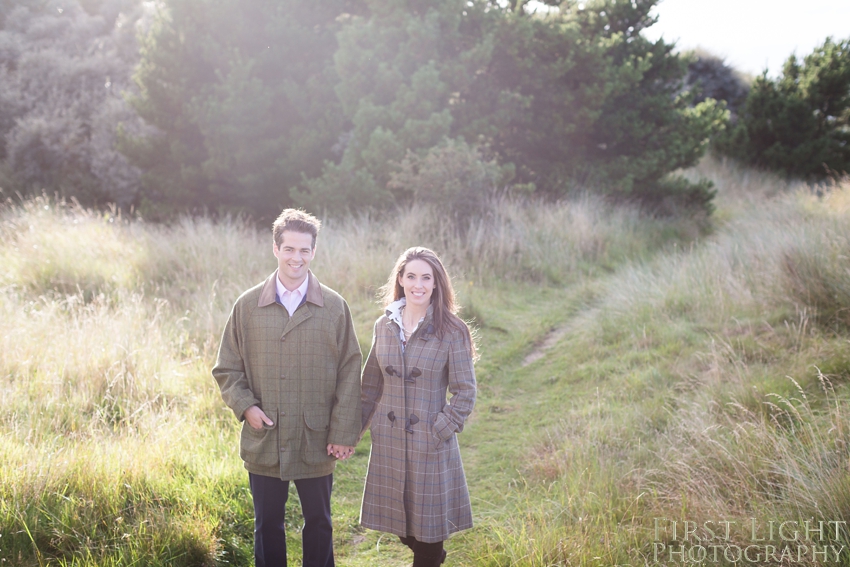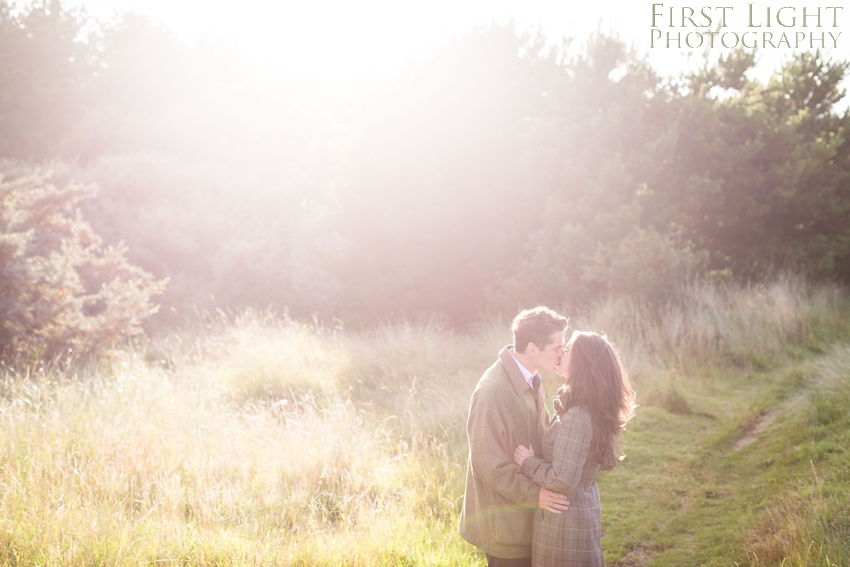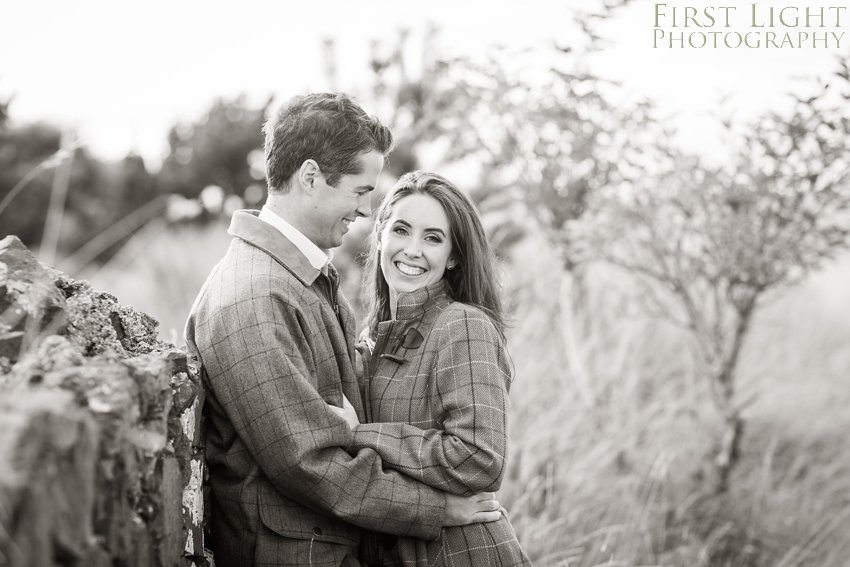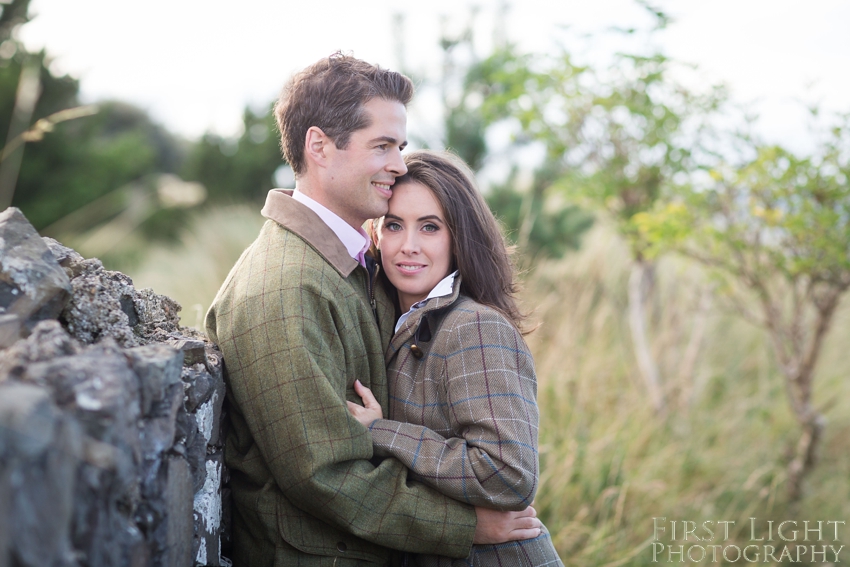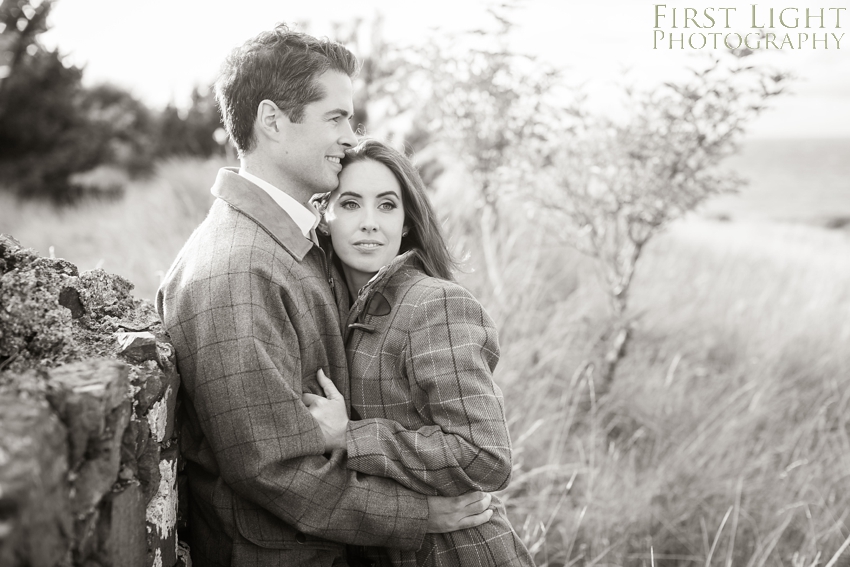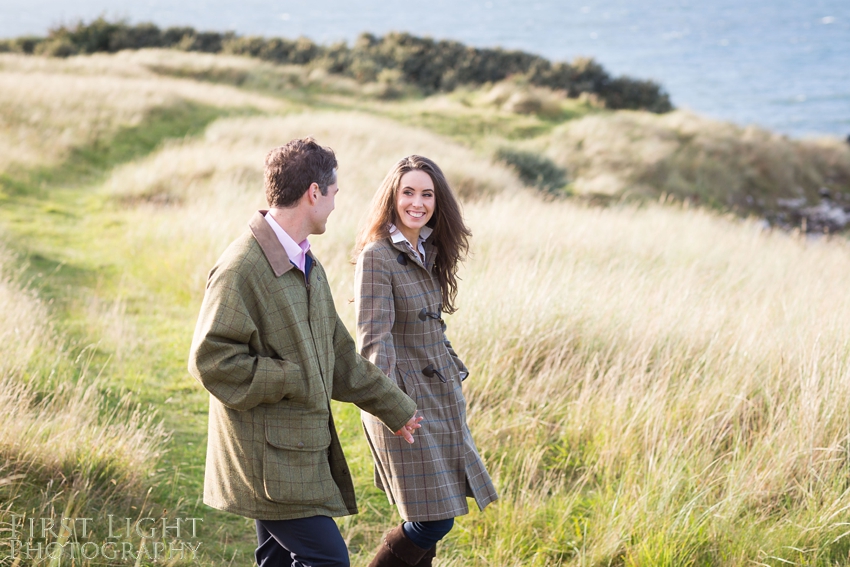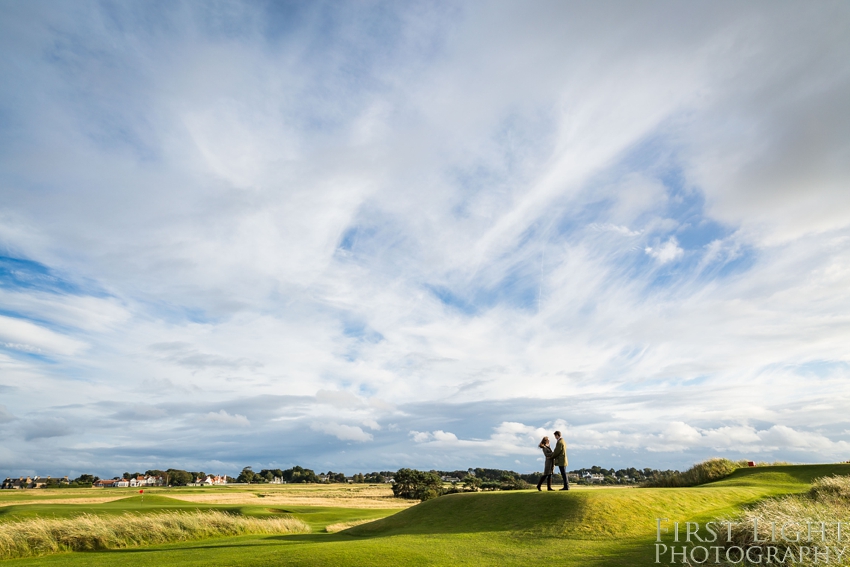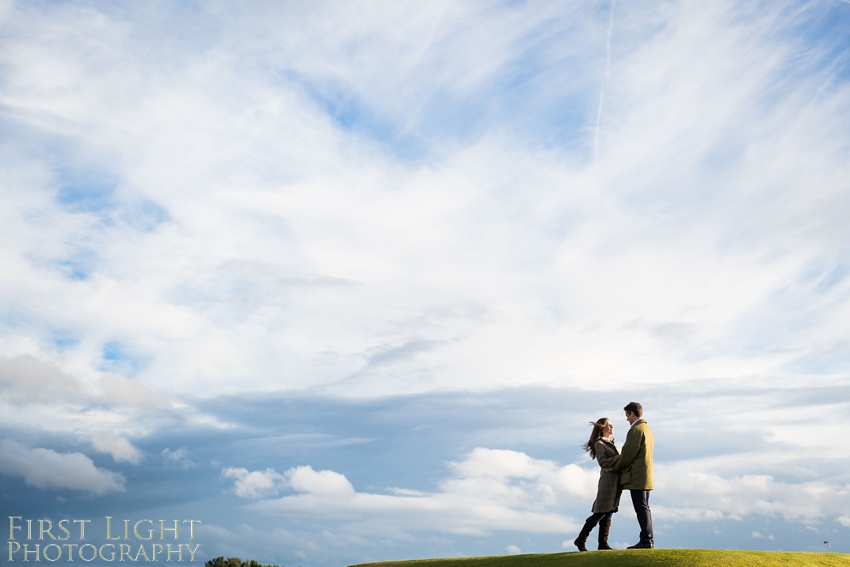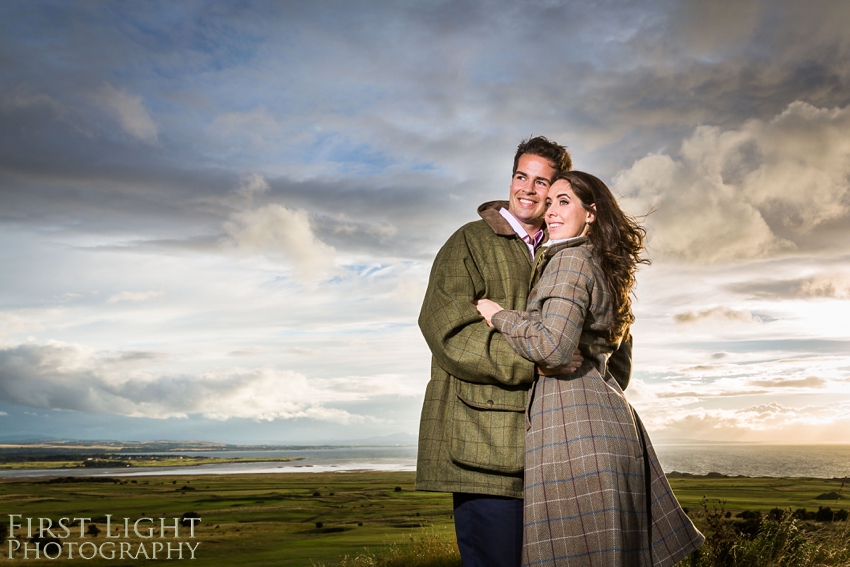 Mhoraig and Colin, I had such a great time doing your engagement shoot – I can't wait for the wedding to do it all again!
Ditte