"Just a wee note to say…our wedding album has arrived! And we couldn't be happier or more impressed.
We are quite overwhelmed, really – it's such a beautiful, unique object. Thank you for being so careful and exacting in putting it together; it really shows.
We'd like to say again that it's been an absolute pleasure working with you, from start to finish. You've given us a wonderful collection of images and memories, and we'll treasure them. Thank you!"
This is the email we received when our clients received their wedding album, and we're chuffed to bits! We love creating beautiful heirlooms for our clients, and knowing they will enjoy it – and future generations after them – is such a buzz.

Our wedding albums come in a wide range of sizes, styles, materials and colours, so we can tailor each wedding album to the couple it is going to live with.
This album is one of our hand-crafted Classic Mounted albums, with HD Fine Art paper, light brown sequoia leather and a matching sleeve.
The matted overlay albums are hugely popular with couples who would like a traditional wedding album, but with a modern twist. Always made of the highest quality materials, they become heirlooms for couples, who can pass it down through generations to be be viewed and enjoyed.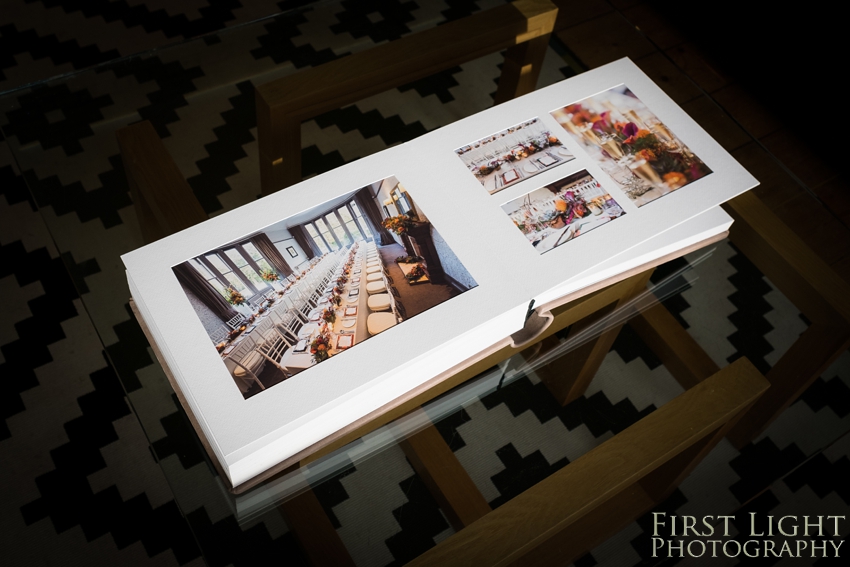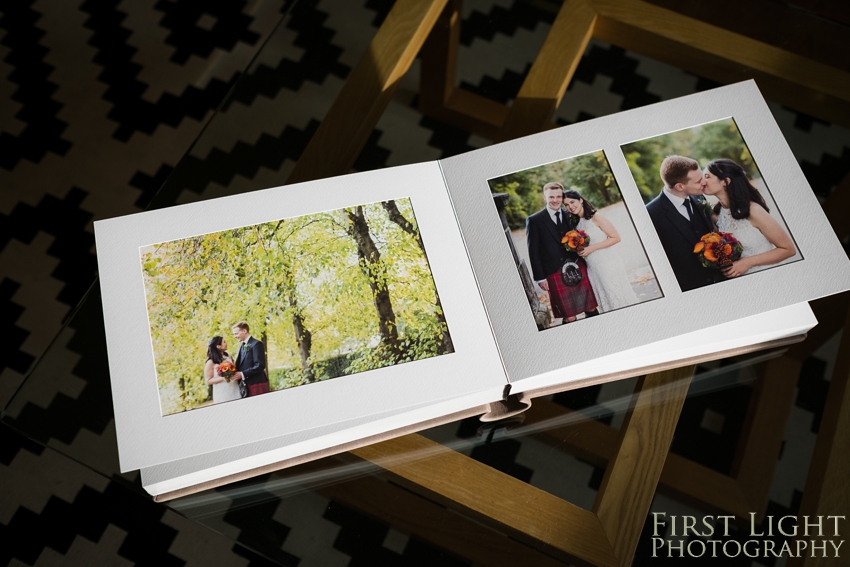 "Just a wee note to say…our wedding album has arrived! And we couldn't be happier or more impressed.
We are quite overwhelmed, really – it's such a beautiful, unique object. Thank you for being so careful and exacting in putting it together; it really shows.
We'd like to say again that it's been an absolute pleasure working with you, from start to finish. You've given us a wonderful collection of images and memories, and we'll treasure them. Thank you!"