Behind the Scenes: Lifestyle Portrait Photography in Edinburgh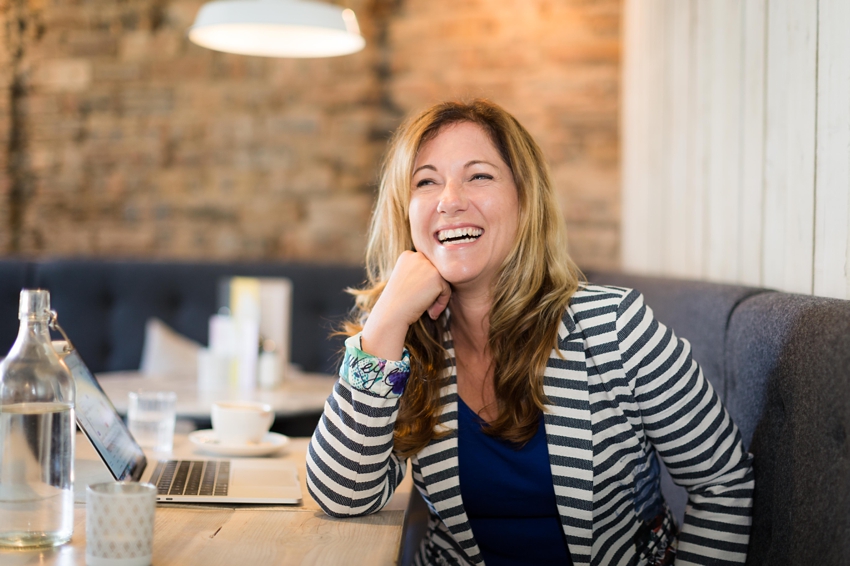 Today I want to take you with me behind the scenes on a corporate portrait photoshoot I did recently.
The client brief
Iona Russell is a woman with many irons in the fire, with a wealth of experience and knowledge. In her latest venture she has brought many of her skills and experience together to launch her business as a Personal Transformation Specialist. As part of her new venture, she needed some new corporate portraits, so she got in touch with me to arrange a shoot.
Iona and I spoke about the look and style she wanted in her images and some of the words that came up were Approachable, Friendly, Happy, Natural. A lot of her work will happen via video conversations with her clients, so she wanted some images of her with her laptop, while conveying a relaxed setting. She also needed some images she can use for social media posts, guest blogs, event biogs etc. We decided to do half of her shoot inside a light, airy, stylish cafe, and the other half outdoors for some "green" photos.
The photo shoot
The first part of the shoot took place in a cafe with lots of natural light pouring in. In order not to intrude on the cafe's clientele, I decided to use only the natural light, a reflector and a bit of on-camera flash. (On other shoots, I love getting my big lights out to play)
Iona had brought a few different outfits with her, so we were able to capture several different looks in one shoot.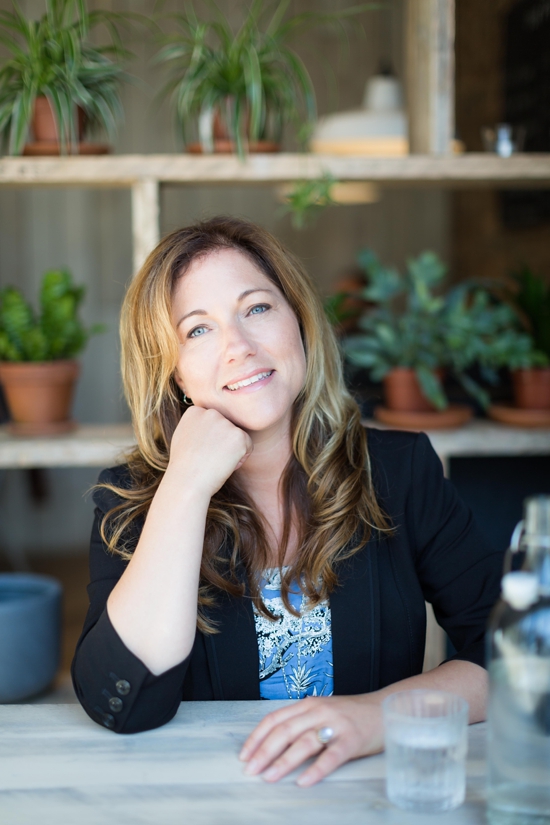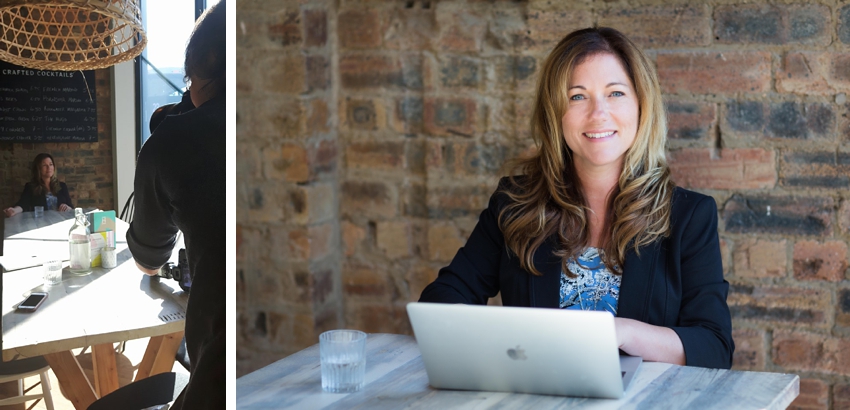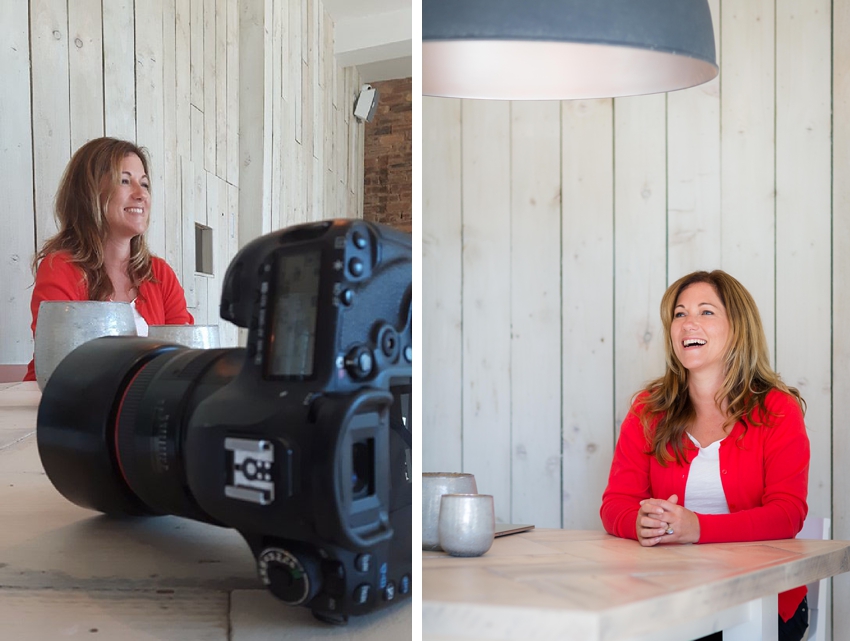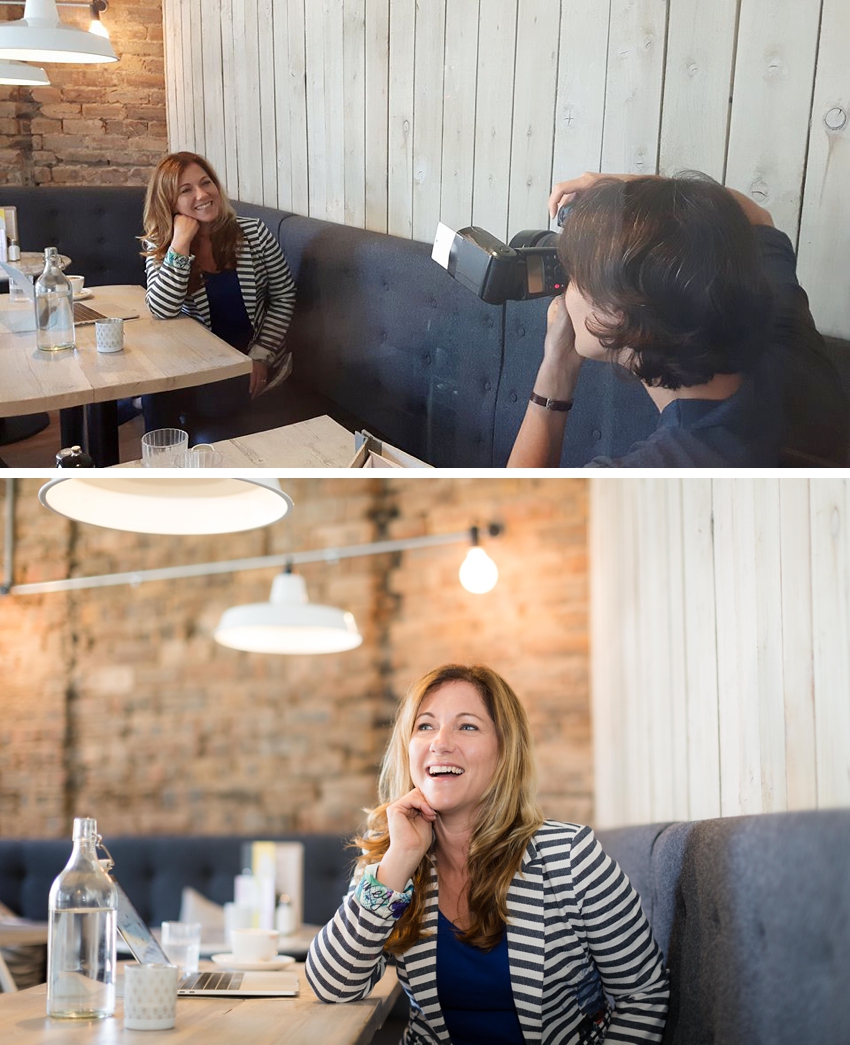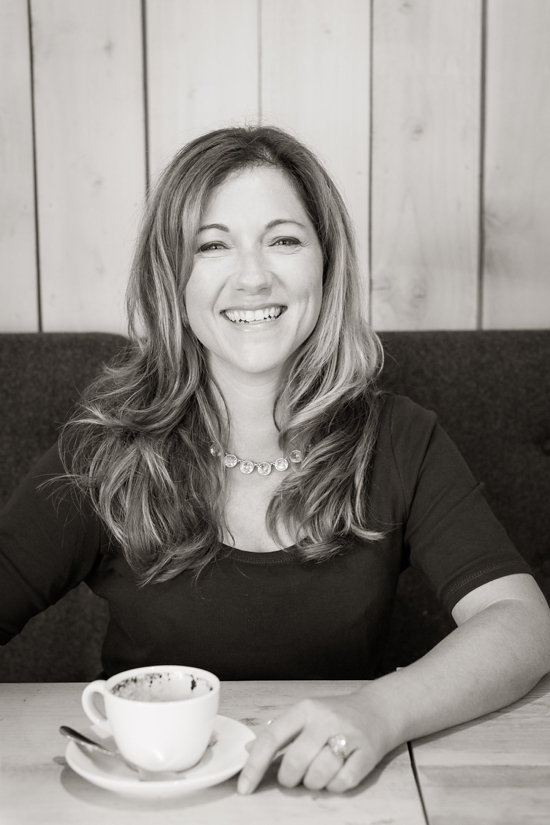 The second half of the shoot, we ventured outside for some green photos. Obviously we had standard Scottish sunshine (ahem), so we took full advantage to get happy sunny photos. In rainy weather it is still possible to get great outdoor photos, you just need to know where to go and how to shoot it.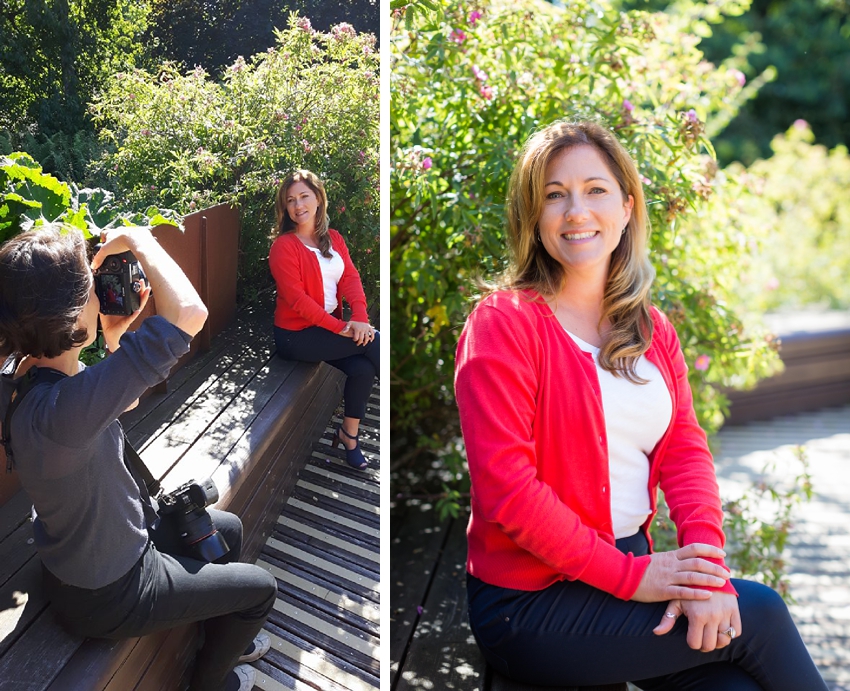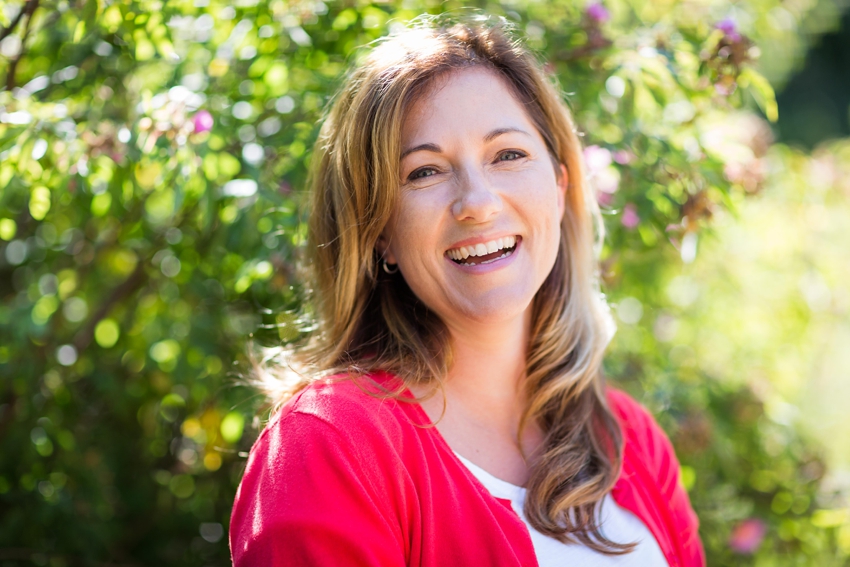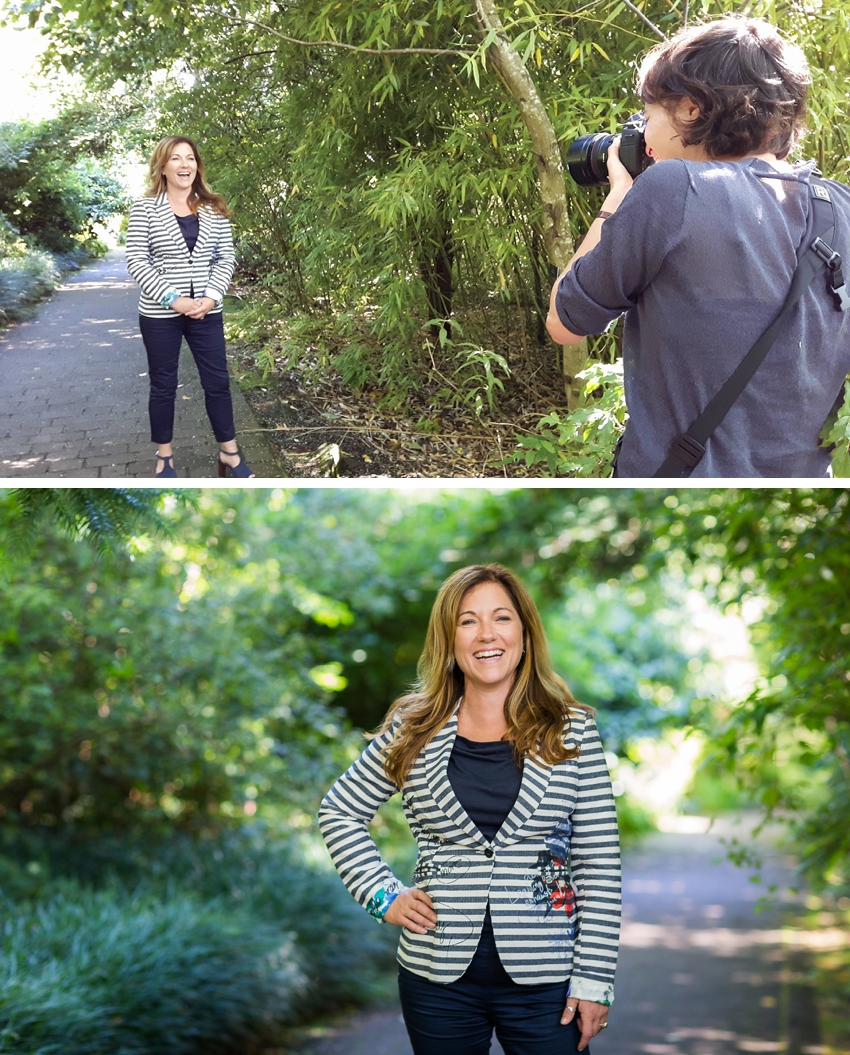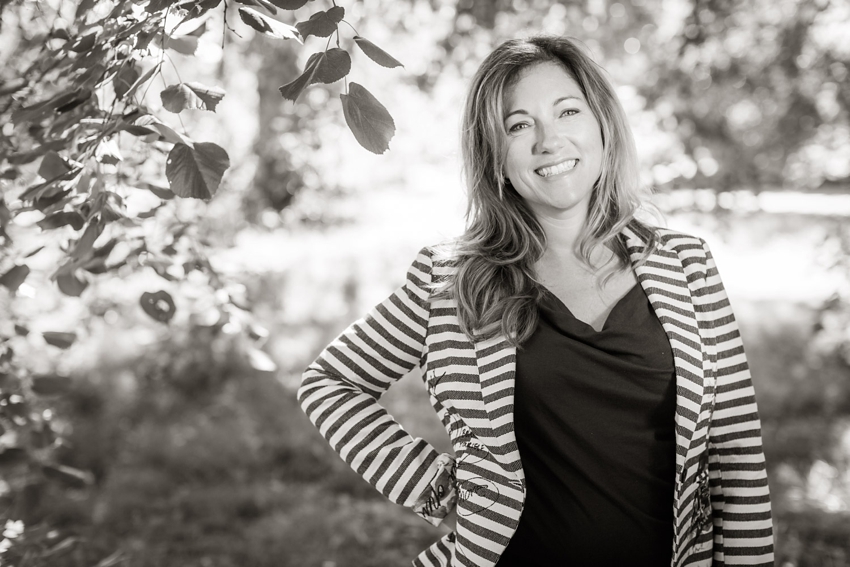 After the shoot
After the shoot, I edited, retouched and presented the images to Iona in a gallery in both colour and black and white.
It's great to see that she has already started using the corporate portraits on her new website and social media. She is also armed with an image library that she can use when doing public speaking, arranging events or need images for other purposes.
Do you need new corporate portraits? Feel free to get in touch for a quote.
Iona's business team includes:
Leslie MacDonald, Lets talk Marketing
Julia Bastek, Julia's Design Lab
Louise Boyd, Copywriter
Orlaith Brogan, Business is Women
Paul Adamson, WP Jockey
Ali Campbell, Ali Campbell Coaching
Jennie Wright, Managemeant
Ditte Solgaard, First Light Photography