Over the last few years I have been extremely lucky to witness a number of beautiful wedding proposals in Edinburgh. Capturing the surprise, joy, love and happiness two people share in the moments they agree to spend the rest of their lives together is utterly wonderful.
Having lived and worked in Edinburgh for two decades I have come to know of so many wonderful places that offer an incredible setting for wedding proposals. Whether you would like a full Edinburgh Cityscape as your backdrop, or would prefer something a little more intimate, there is something to suit everyone here.
Here are some of the most romantic places to propose in Edinburgh
1 – Calton Hill
Historical and cultural landmarks such as Edinburgh Castle, Balmoral Hotel, Edinburgh's Old Town and Princes Street can all be seen from the top, creating a fantastic backdrop for a wedding proposal.
Calton Hill also offers fantastic views over Arthur's Seat and Salisbury Crags, if the city backdrop isn't your thing.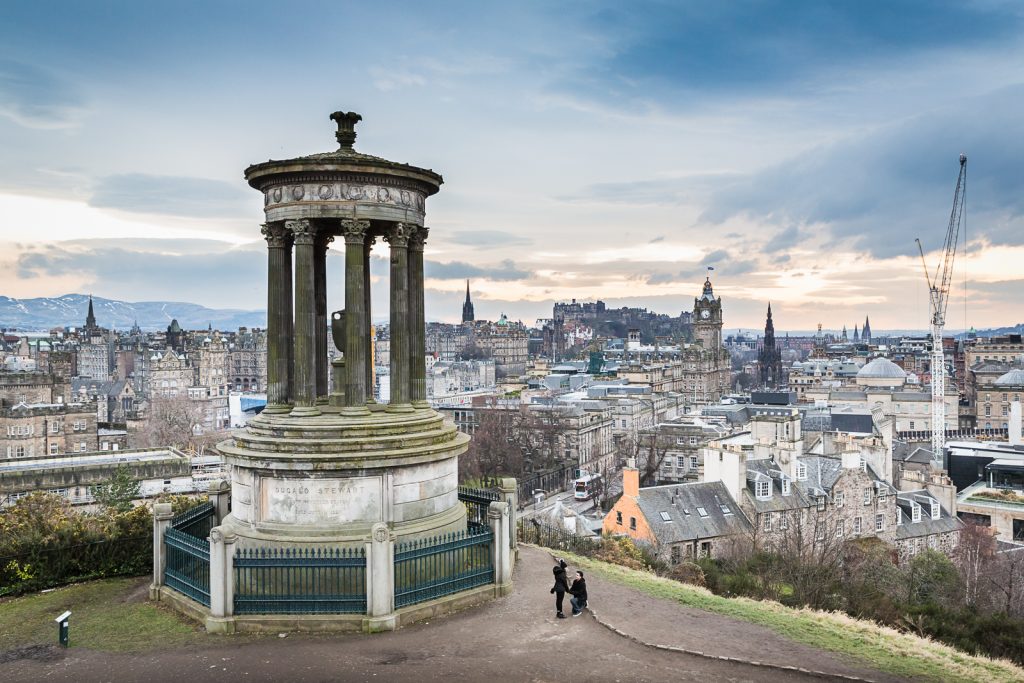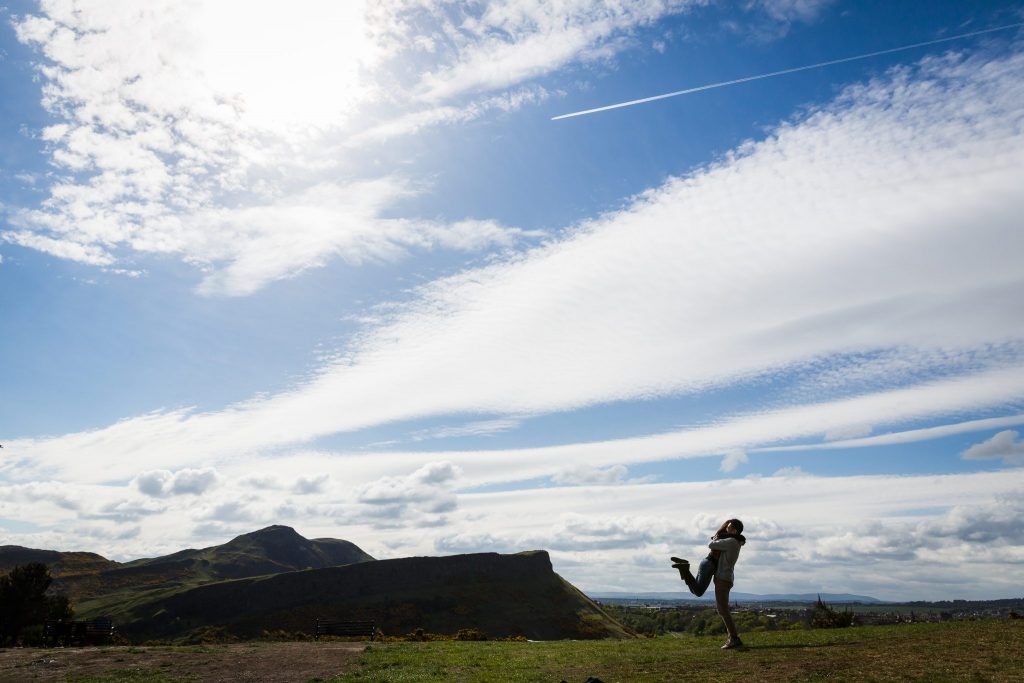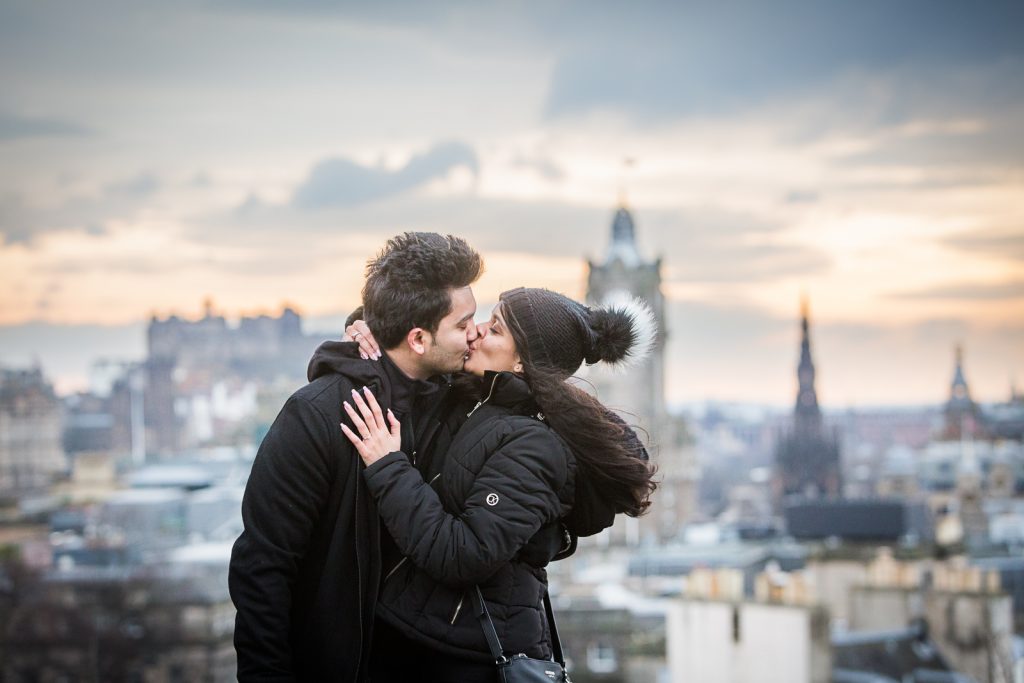 2 – Arthur's Seat
Want to have all of Edinburgh as your backdrop when you ask your partner to marry you? The views from Arthur's Seat are unbeatable!
An extinct volcano, proudly situated in the heart of Edinburgh, Arthur's Seat is one of the most beautiful places to propose in Edinburgh, and if you're willing to put in the legwork, offers some amazing views, too.
If you and your other half aren't keen walkers, then you can get to (near) the top by car (not on Sundays though, when all vehicle access to Holyrood Park is closed off).
If this is a little too wild and windy (there is little to no shelter), or hill climbing isn't your bag, then I'd recommend looking at option 1 again (see above)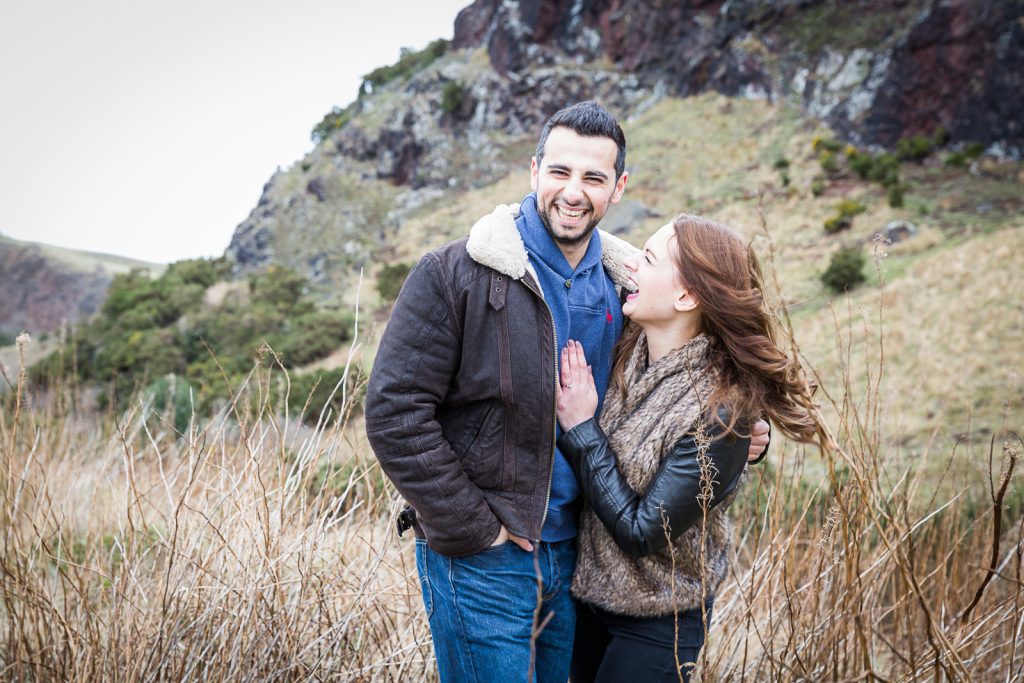 You can see some more images from Arthur's Seat here
3 – Circus Lane
One of Edinburgh's most charming streets, Circus Lane has become popular with the Instagram travellers and anyone looking for a beautiful backdrop. With its cobbled street, quaint little houses and Edinburgh's New Town setting, it works brilliantly as a backdrop for a wedding proposal.
You can see some more photographs from a recent wedding proposal I photographed in Circus Lane here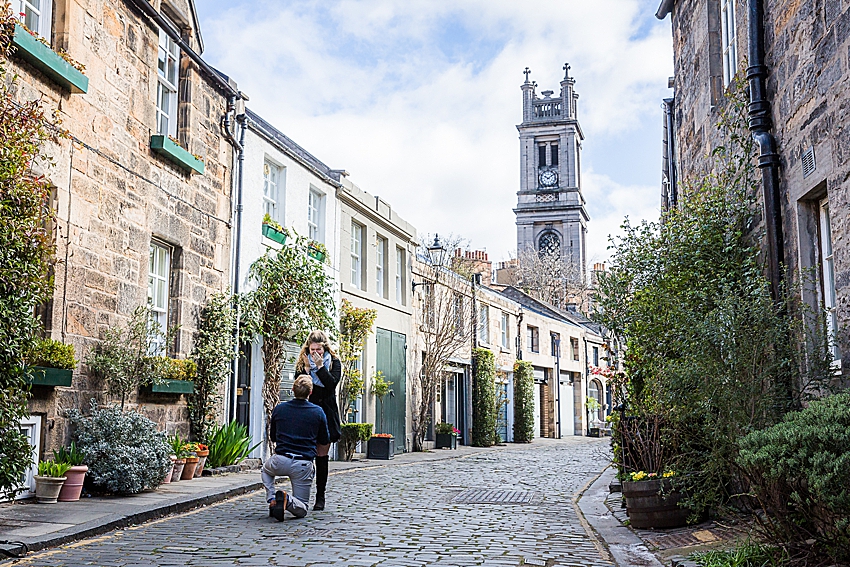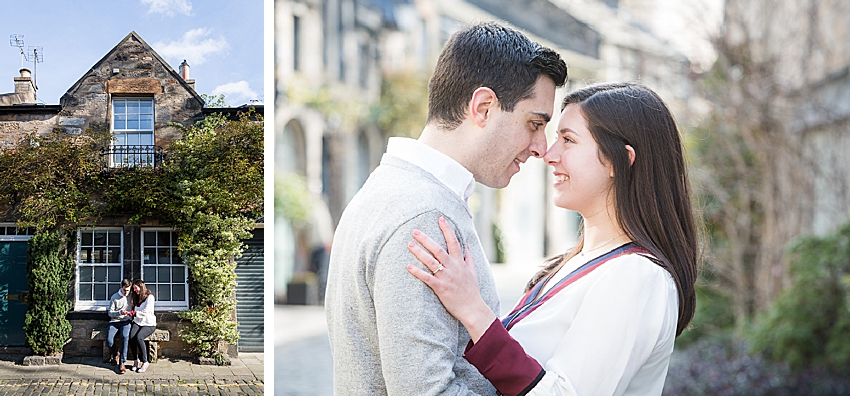 4 – Ross Fountain, Princes Street Gardens
The newly restored Ross Fountain makes an incredible backdrop for wedding proposals!
With one of the best and clearest views of Edinburgh Castle behind it, settings don't come much more impressive than this.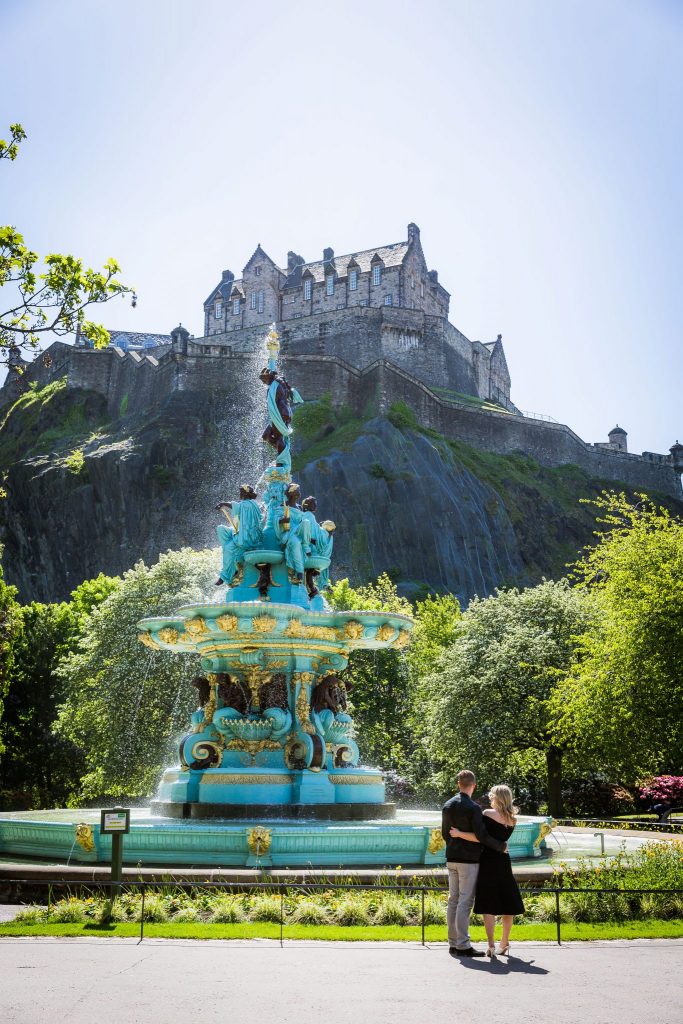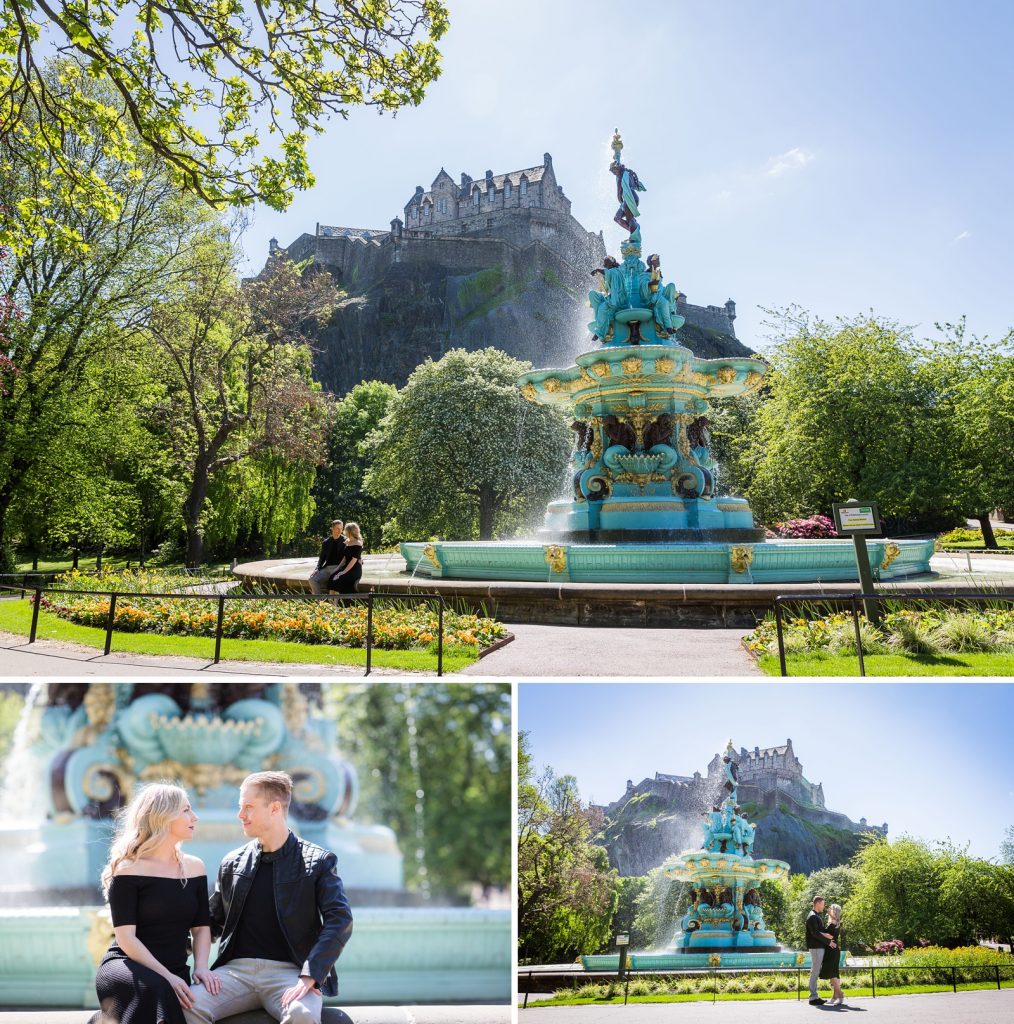 5- Lauriston Castle
If you aren't restricted to Edinburgh city centre, then a trip to Lauriston Castle in Cramond could offer a beautiful private setting with lovely views over the Firth of Forth.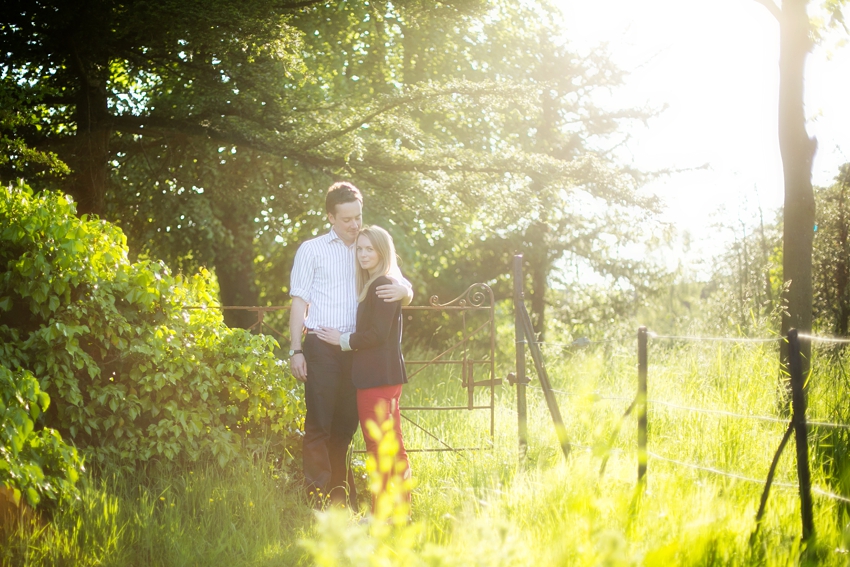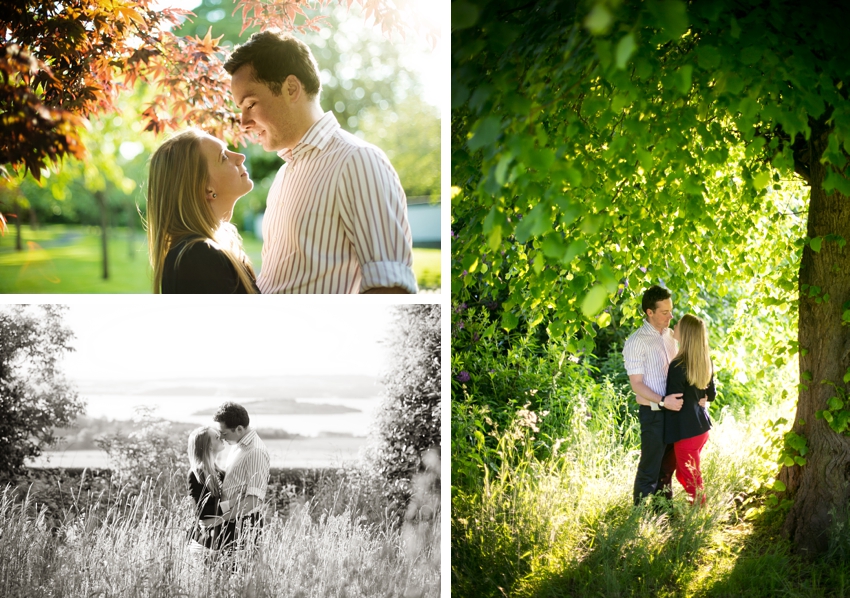 6 – Edinburgh Castle
If you're looking for a historical setting with added grandeur, then it doesn't get any more impressive than an Edinburgh Castle wedding proposal. The castle offer a wedding proposal package, which allows you exclusive access to the Minstrel's Gallery in the Great Hall.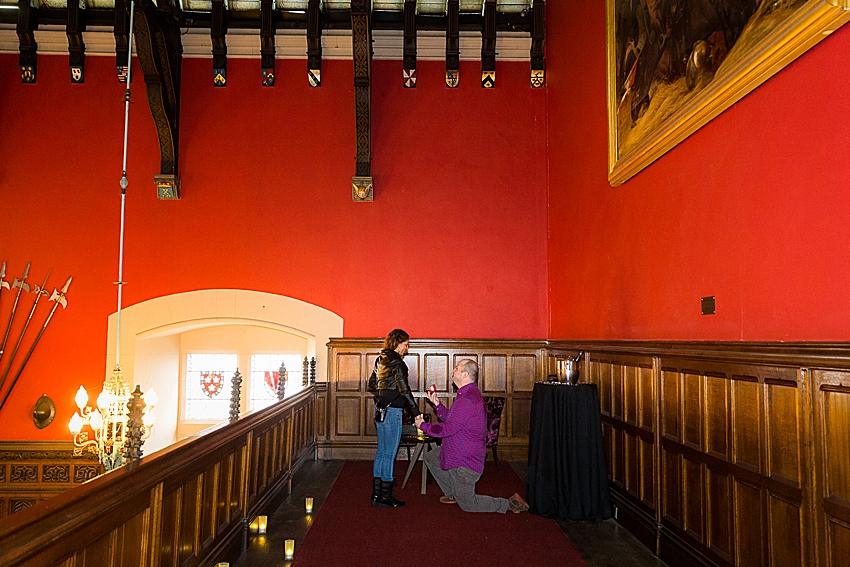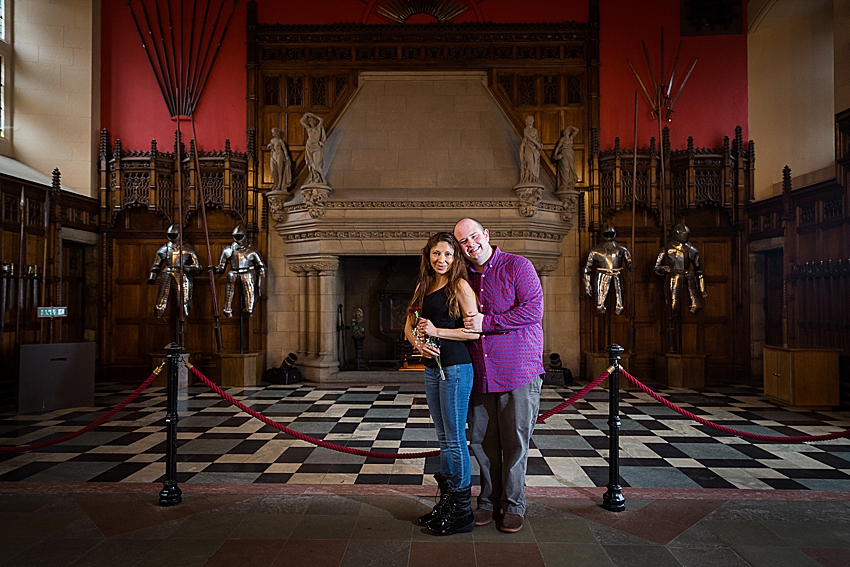 7- Edinburgh Botanical Gardens
Beautiful landscaping, ancient trees, colourful plants… Edinburgh Botanics is stunning year-round. I have done many photographs there over the years, and two shoots are never the same.
Added bonus, if it does rain the Glasshouse offers a Plan B to escape the rain!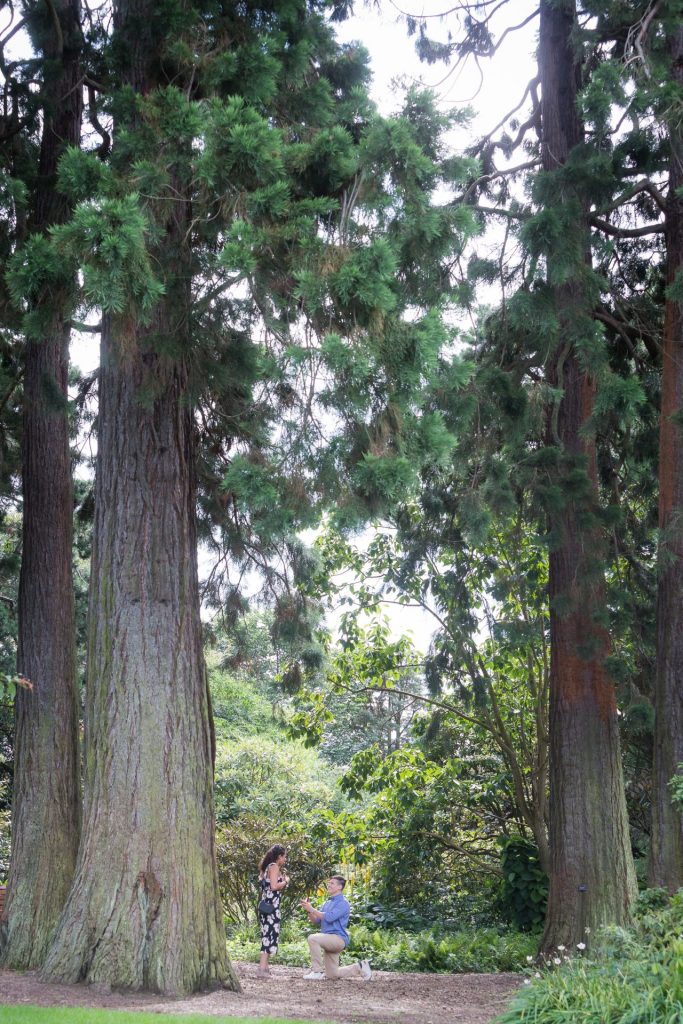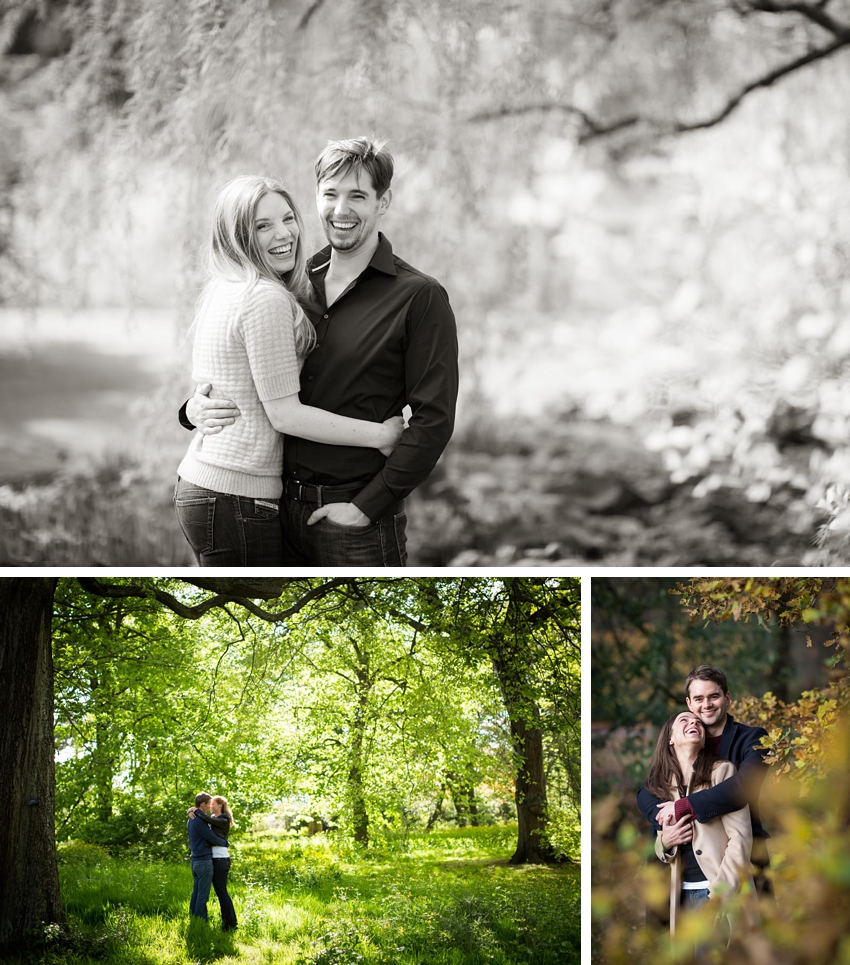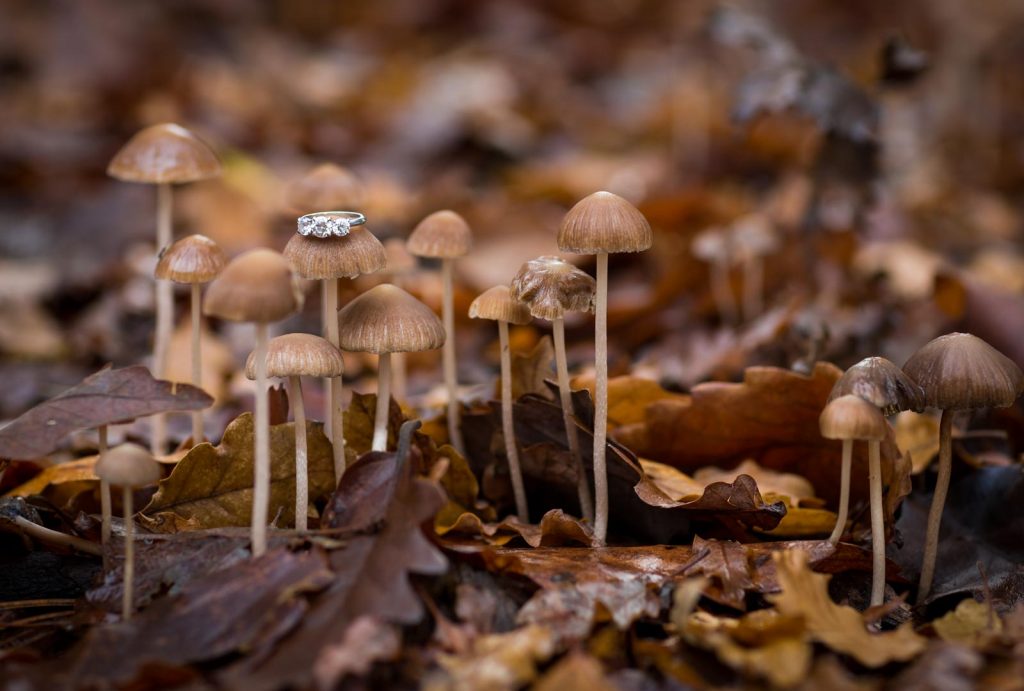 8 – The Rain Plan (Plan B)
If the Edinburgh weather decides that somewhere slightly covered would be a better option, then I often suggest opting for somewhere in Edinburgh's beautiful Old Town, such as City Chambers, Parliament Square or any of the the closes (alleyways) on the Royal Mile.
If it's even worse, and we can't do it outside at all, then Edinburgh has a plethora of museums, galleries, restaurants and bars that would make a gorgeous backdrop for your wedding proposal. I'd be happy to help you settle on a location that would be perfect for you.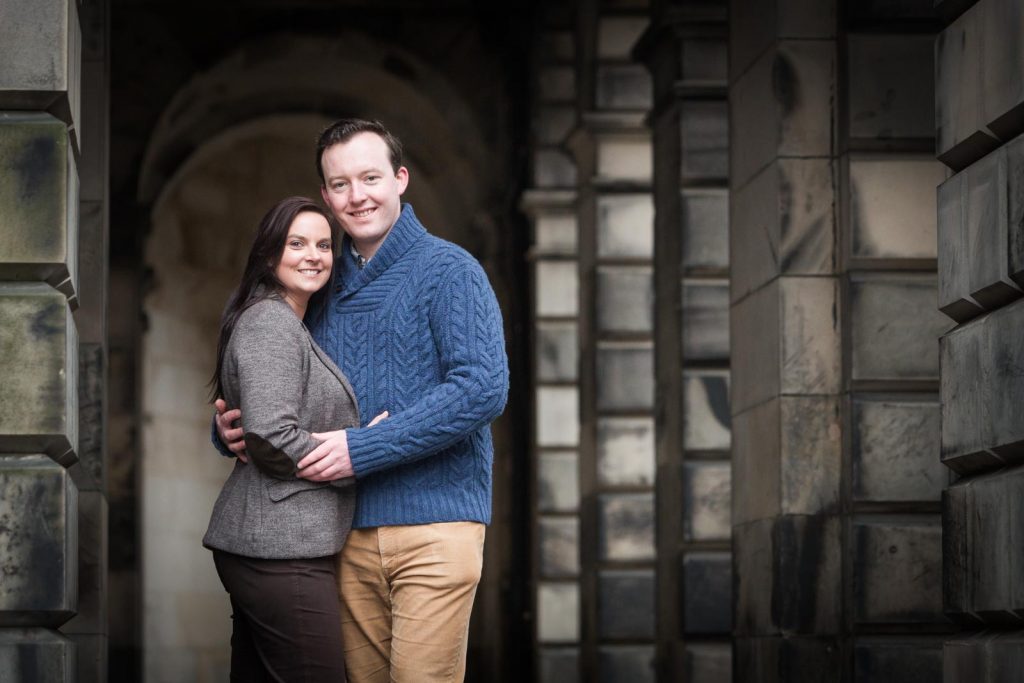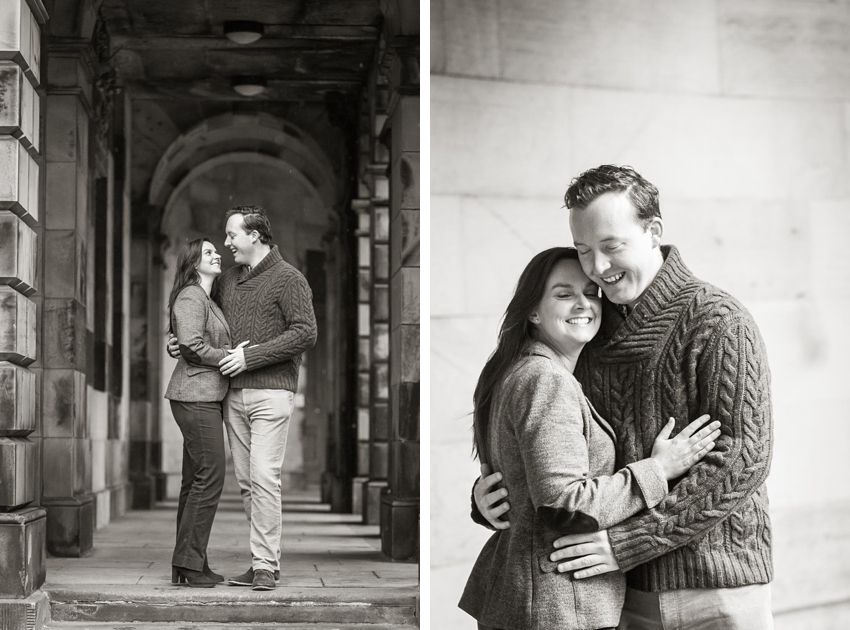 If you would like to talk to me about photographing your wedding proposal, then please get in touch – I would love to be there to capture the moment for you!