If you have seen Day 1, 2 and 3 of Lori and Hiten's wedding, you'll know that the post-wedding day will be pretty special too.
So on the fourth day of their wedding adventure, they had arranged for guests to do clay pigeon shooting and archery in the garden, followed by a black tie Great Gatsby-themed dinner in the evening.
As a special treat to guests they had also arranged for a bit of sunshine.
Another incredible hat!
The archery and clay pigeon shooting was followed by afternoon tea and Pimms.
…before getting ready for the evening's black tie dinner with a Great Gatsby/ 1920's theme.
Lori's gorgeous bejewelled Art Deco dress
Before dinner, I set up an photo booth in the Gentlemen's Drawing Room, where we took a set of formal group photos, in the style of Edwardian portraits, with serious faces and stiff poses, to go with the historic theme of the wedding.
…and then added these amazing animal masks!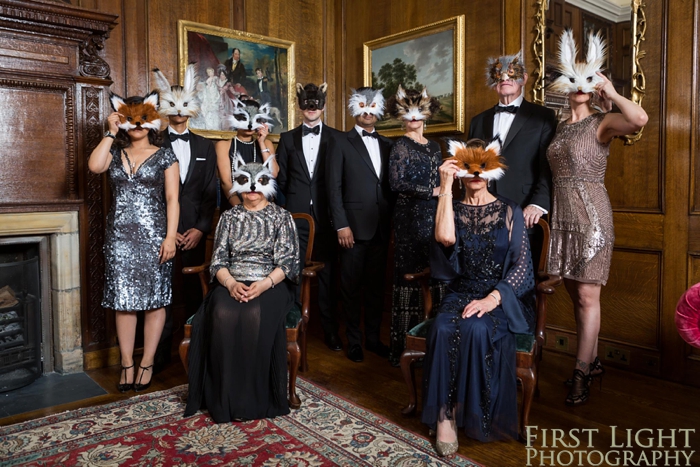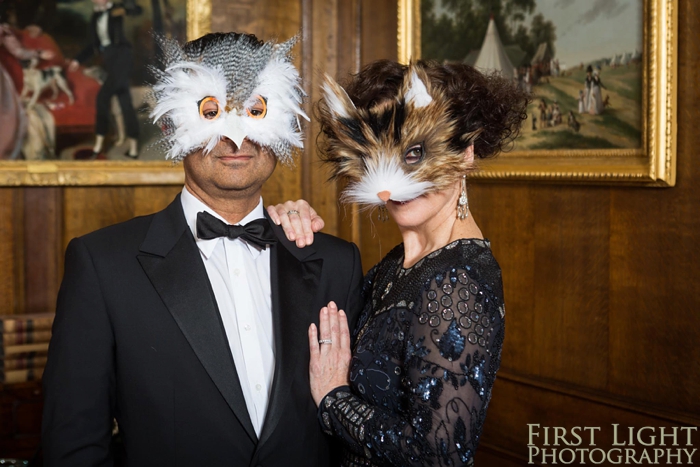 The peach on the dessert plate is a sugar blown globe- each individual one takes 15 intense minutes to create.
After dinner, we continued the photo booth…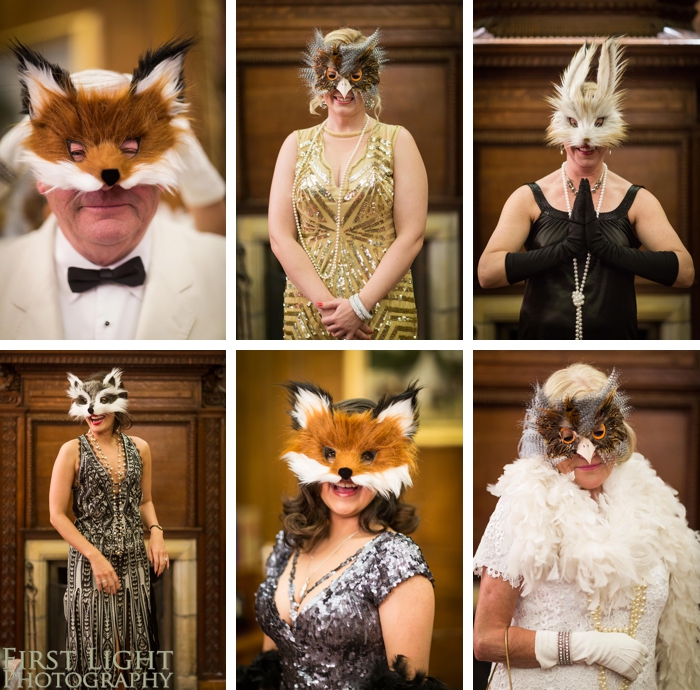 Meanwhile, Lori nipped away and changed into this gorgeous flapper dress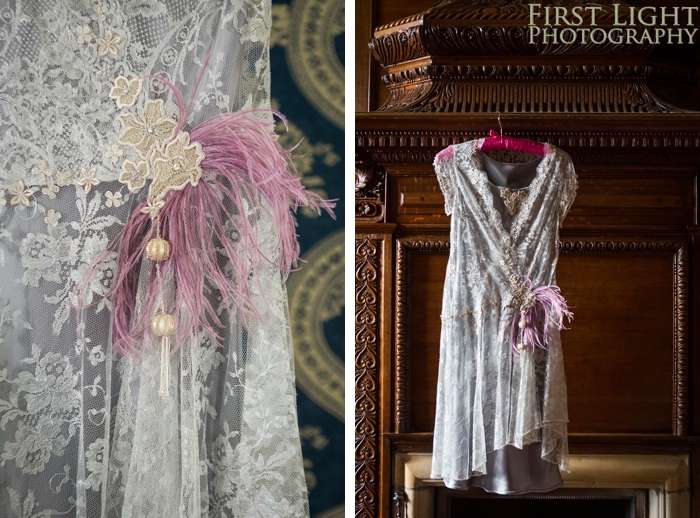 The reaction from her friends when they saw her in it? Priceless!
Guests all got up and took part in a Charleston flash mob. I will never hear the Charleston again and not be transported right back to this room.
…and there you have it! Four fun, beautiful, emotional, incredible days, spent with the nicest people. An experience I will never forget.
Lori and Hiten, from the bottom of my heart, thank you for welcoming me to your wedding and allowing me to be a part of it.
I wish you all the happiness in the world in your marriage and Evermore.
With love,
Ditte and Chris
If you would like to see the full story, here are the links to all four days: